Yost has minor skin cancer surgery on nose
Royals manager calls procedure 'absolutely nothing to worry about'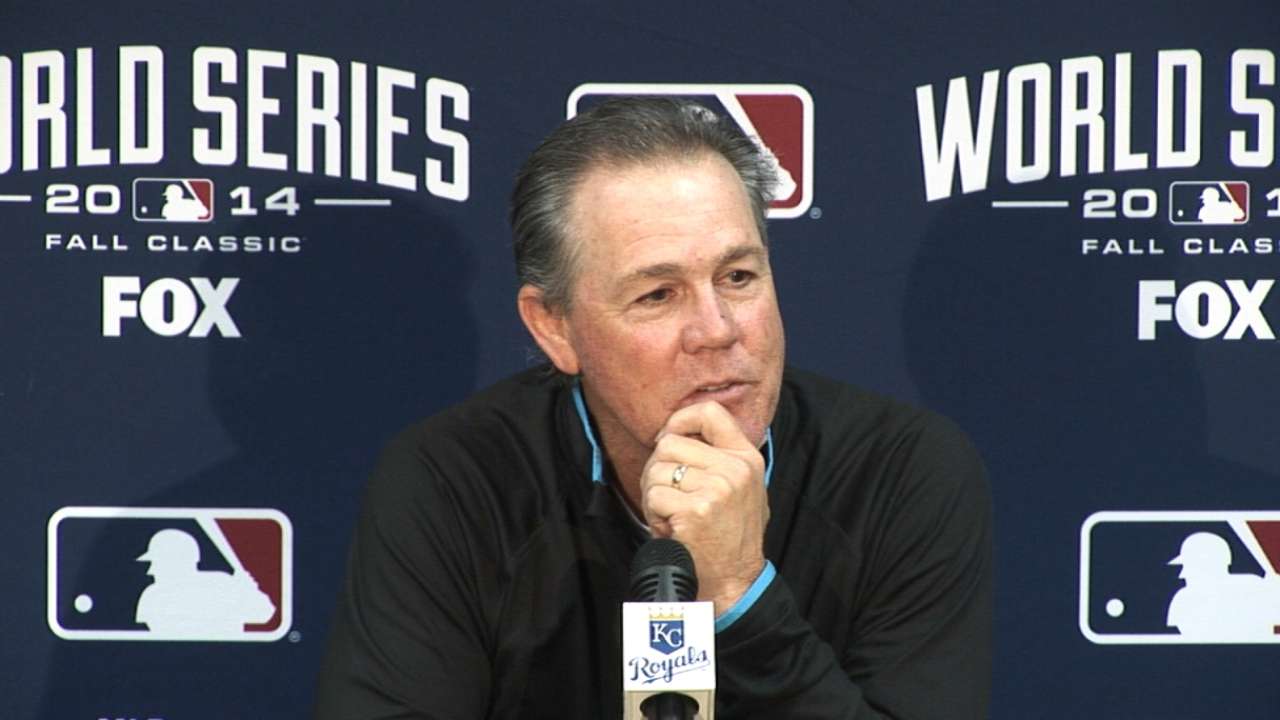 KANSAS CITY -- Royals manager Ned Yost delayed his return home to Georgia to undergo a skin cancer procedure on his nose on Friday in Kansas City.
Yost said the surgery was minor for basal cell carcinoma.
"I had a scab on my nose all summer long and that was a basal cell," Yost said. "They wanted to take it out at the All-Star break and I said no. So they got it out today."
Basal cell carcinoma is generally caused by prolonged exposure to sun which Yost, in the baseball profession, certainly gets.
"They go in and scoop it out and sew it up and everything's in good shape," Yost said.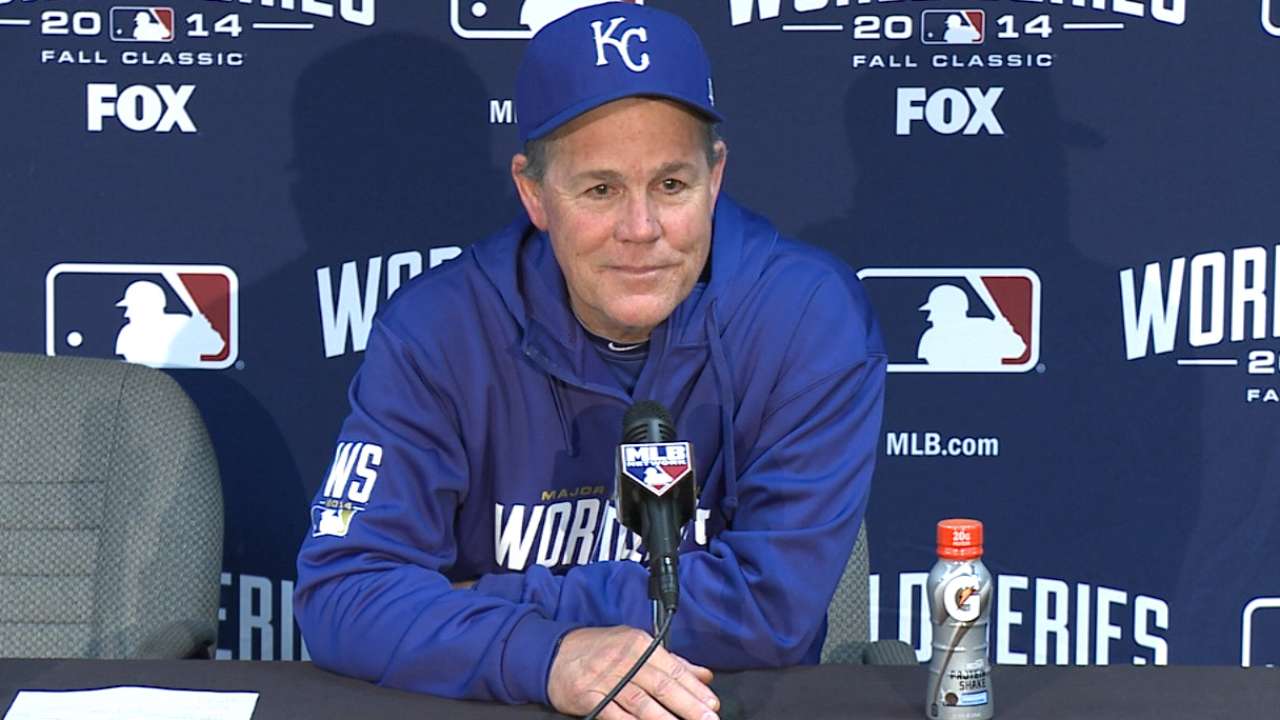 Typically, Yost downplayed the surgery, saying it was "absolutely nothing to worry about."
After all, it was during Spring Training in 2012 that Yost had his gall bladder removed late one afternoon in Phoenix and was back running the camp the next morning at Surprise, Ariz. He just placed an ice pack on his abdomen and went to work.
The latest surgery will cause him to take precautions.
"I'll be using a lot of sunscreen next spring," he said.
Dick Kaegel is a reporter for MLB.com. This story was not subject to the approval of Major League Baseball or its clubs.