GM: Giambi unlikely to return to Tribe in '15
Vet exploring options; club would offer coaching or instructional role
CLEVELAND -- The Indians are open to keeping free-agent veteran Jason Giambi in the organization, but bringing him back as a member of the team's bench for a third straight season appears to be an unrealistic scenario.
Giambi, who is Cleveland's lone Major League free agent this offseason, just finished his 20th season and is weighing whether to try to find another job as a player for 2015. On Friday, Indians general manager Chris Antonetti said Giambi does not fit into the current roster plans for Cleveland.
"We've been in touch with both G and his agent," Antonetti said. "He's meant so much to us over the course of the past two years that I would never want to just rule it out, but I think it would be maybe a more difficult fit heading into next year than it has in years past."
Antonetti did note that the Indians would have interest in keeping the 43-year-old Giambi in the organization in a coaching or instruction role, but the GM anticipated the veteran slugger exploring his options via free agency this offseason. Before signing with Cleveland prior to the 2013 season, Giambi interviewed for a managerial job with the Rockies and he is held in high regard throughout baseball.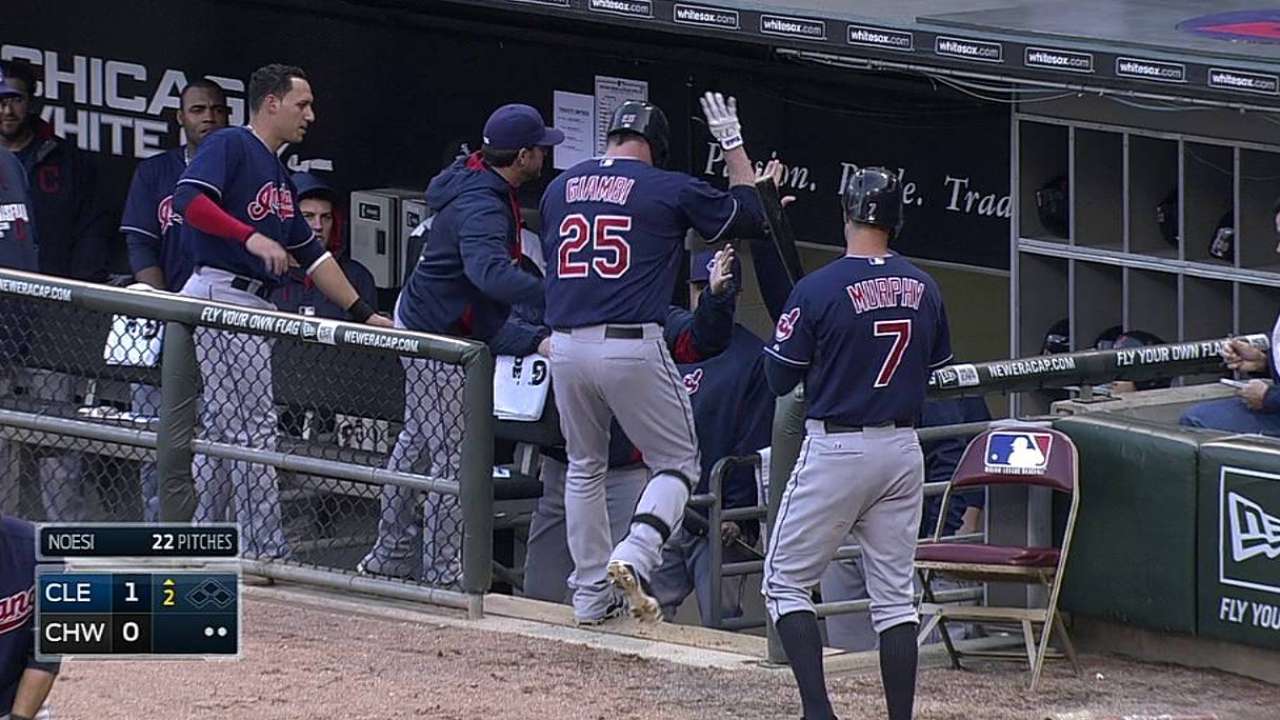 Over the past two years, Giambi has served as a part-time designated hitter and pinch-hitter while providing an experienced vocal leader in the clubhouse. During the team's 2013 playoff run, Giambi hit one of the franchise's iconic home runs, a pinch-hit, walk-off blast against the White Sox on Sept. 24 during a 10-game winning streak to end the season.
In his 20 seasons in the Majors -- spent with the A's, Yankees, Rockies and Indians -- Giambi has posted a .277/.399/.516 slash line with 440 home runs. He is one of only 24 players to have at least 400 homers, 400 doubles, 1,300 walks and 1,400 RBIs in a career. He took home the American League Most Valuable Player Award in 2000 with Oakland.
"He's still decompressing from the season and beginning to think about what's next for him," Antonetti said. "He still has not ruled out playing for next year and will probably see what free agency has to offer and see which teams may have interest and then decide where he goes from there. Obviously, he's going to have a lot of opportunities to do a lot of different things in this game.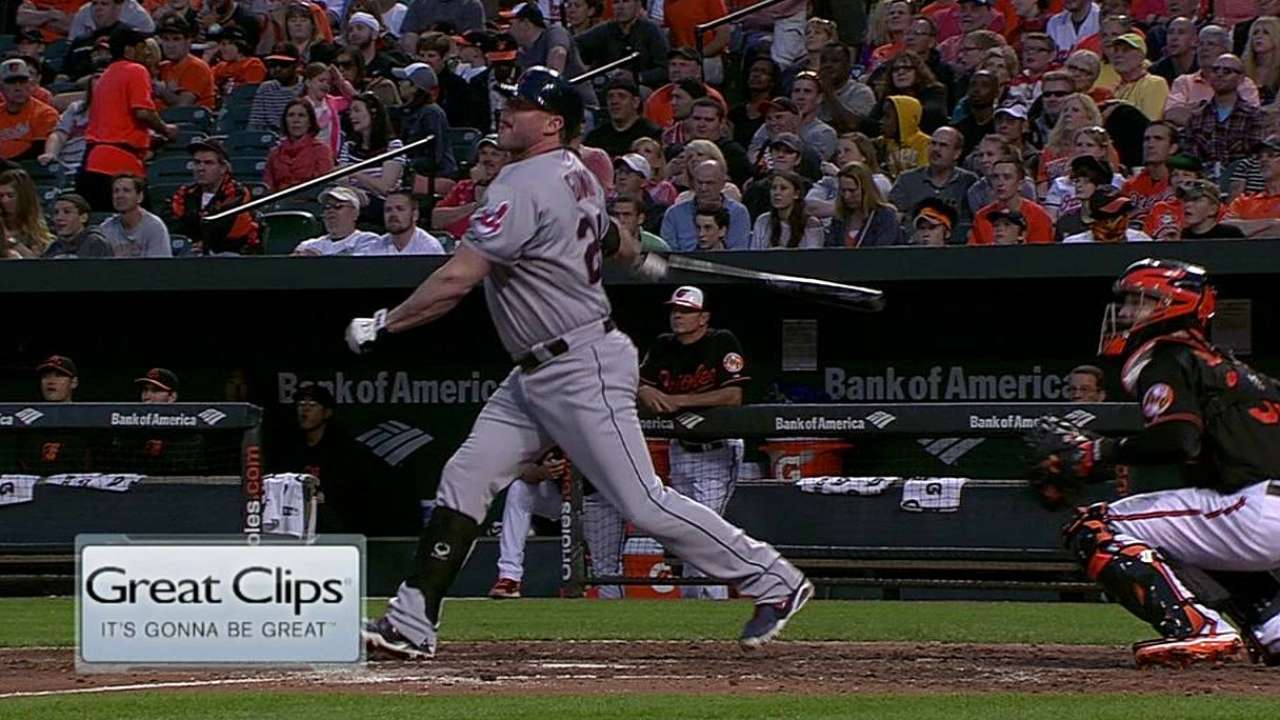 "If that ends up being playing for another year, great. If not, then I would imagine he'll have his choice of what he decides to do next."
As things stand, Antonetti said he is expecting Cleveland's entire coaching staff from last season to be retained. Under the circumstances, Antonetti said the Indians would be open to offering Giambi a different role in the organization, if he wanted to remain with the Tribe.
"We would be very open to it," Antonetti said. "Because, as I've said numerous times, we all have an incredible respect for Jason and the impact he can have in so many ways."
Jordan Bastian is a reporter for MLB.com. Read his blog, Major League Bastian, and follow him on Twitter @MLBastian. This story was not subject to the approval of Major League Baseball or its clubs.