Iwakuma tabbed to pitch for MLB stars in native Japan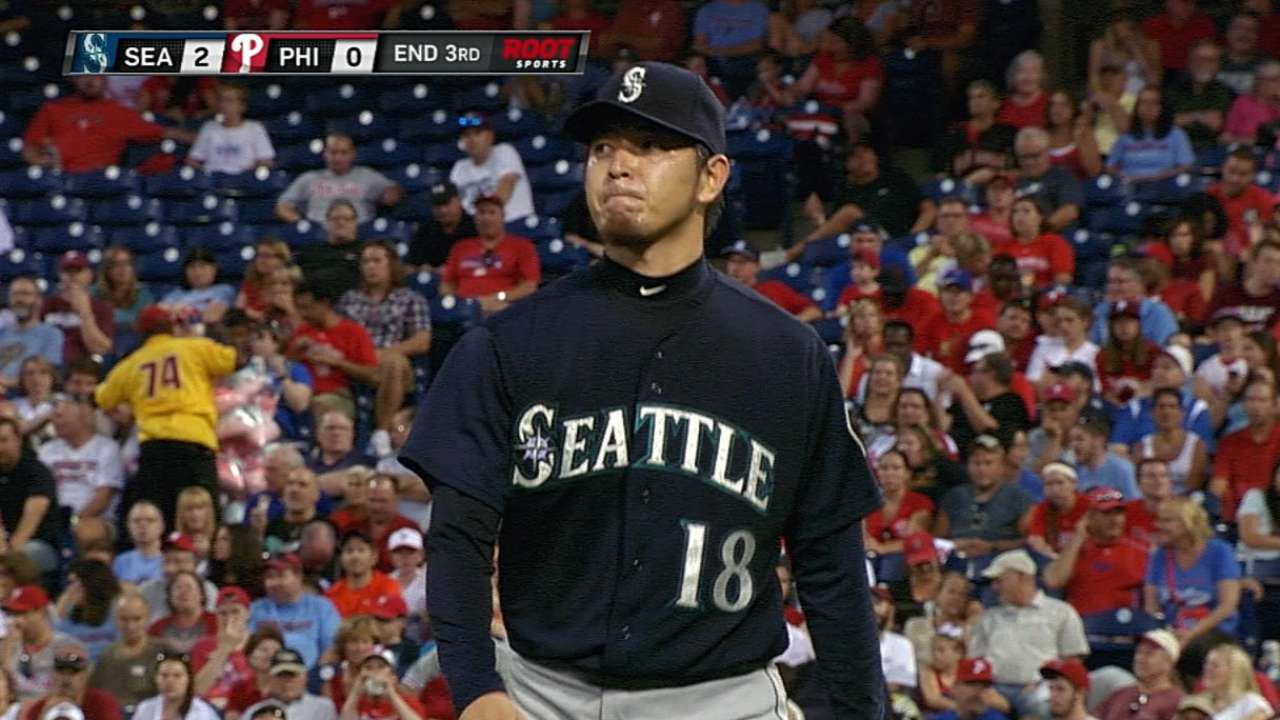 Mariners starting pitcher and Japan native Hisashi Iwakuma will join teammate Robinson Cano and a slew of other Major League stars in the MLB-Japan All-Star Series this month.
The MLB team will play in a five-game series against "Samurai Japan" -- Japan's national team -- as well as an exhibition game before and after the series.
"I am very happy and honored to be part of this All-Star team," Iwakuma said in a statement. "I look forward to pitching in my hometown during the series."
Iwakuma, a Tokyo native who previously played 11 seasons with Kintetsu and Rakuten of Japan's Pacific League, is scheduled to make one start for the MLB team during the series.
He went 15-9 with a 3.52 ERA this past season for the Mariners, ranking second in the Majors with a 1.06 walk rate and third with a 7.33 strikeout-to-walk ratio. He became the fifth Japanese-born pitcher to win 15 games in a season.
Iwakuma has also represented Japan in the World Baseball Classic (2009) and the Olympics ('04).
Games will be played Nov. 11-20 in Osaka, Tokyo, Sapporo and Okinawa. Each will be televised on MLB Network.
It will be the first time the event has been played since 2006, and the 11th overall All-Star Series. It's the 36th time a team of Major Leaguers has played in Japan for exhibition games.
Joey Nowak is a reporter for MLB.com. Follow him on Twitter at @joeynowak. This story was not subject to the approval of Major League Baseball or its clubs.