Tigers pick up Soria's '15 option
Veteran righty likely to handle eighth-inning role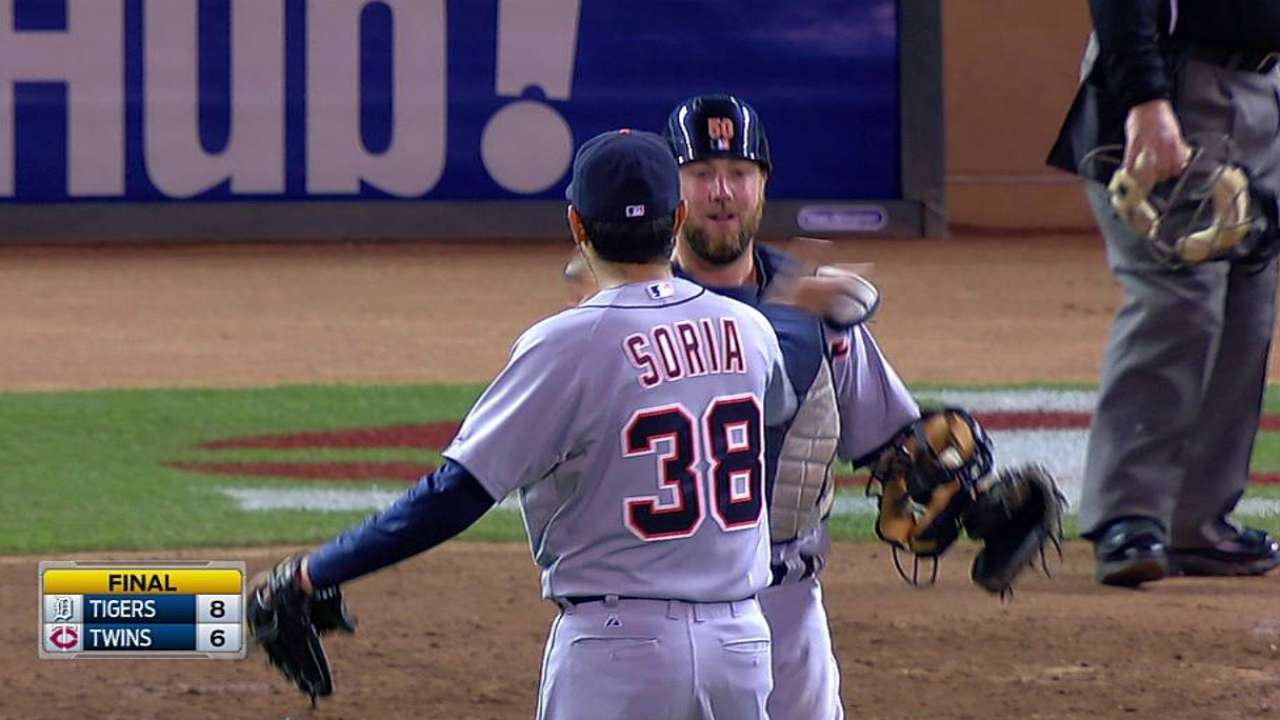 DETROIT -- The Tigers have a lot of sorting out to do with their bullpen. The simplest part, Joakim Soria's contract option for 2015, is now out of the way. The team decided to pick up Soria's $7 million option, thus keeping Soria off the free-agent market and in its bullpen mix.
The Tigers announced the decision Friday afternoon. They had until shortly after the World Series to make the move, but the decision had been expected for the past couple of weeks. Team president/general manager Dave Dombrowski, while not announcing a decision earlier this month, strongly hinted at it during his end-of-season media session, saying they acquired Soria from Texas in July with next season in mind, as well as this one.
"It's a situation where we look at him as being an important acquisition towards this [coming] year also," Dombrowski said at the time.
A left oblique strain in early August mitigated Soria's 2014 impact. He returned a month later, but seemingly suffered from a lack of a set role, working everywhere from seventh-inning setup to fill-in closer on days the Tigers rested Joe Nathan. Soria performed well in September, allowing a run on three hits over 6 2/3 innings, but struggled mightily in two Division Series appearances at Baltimore.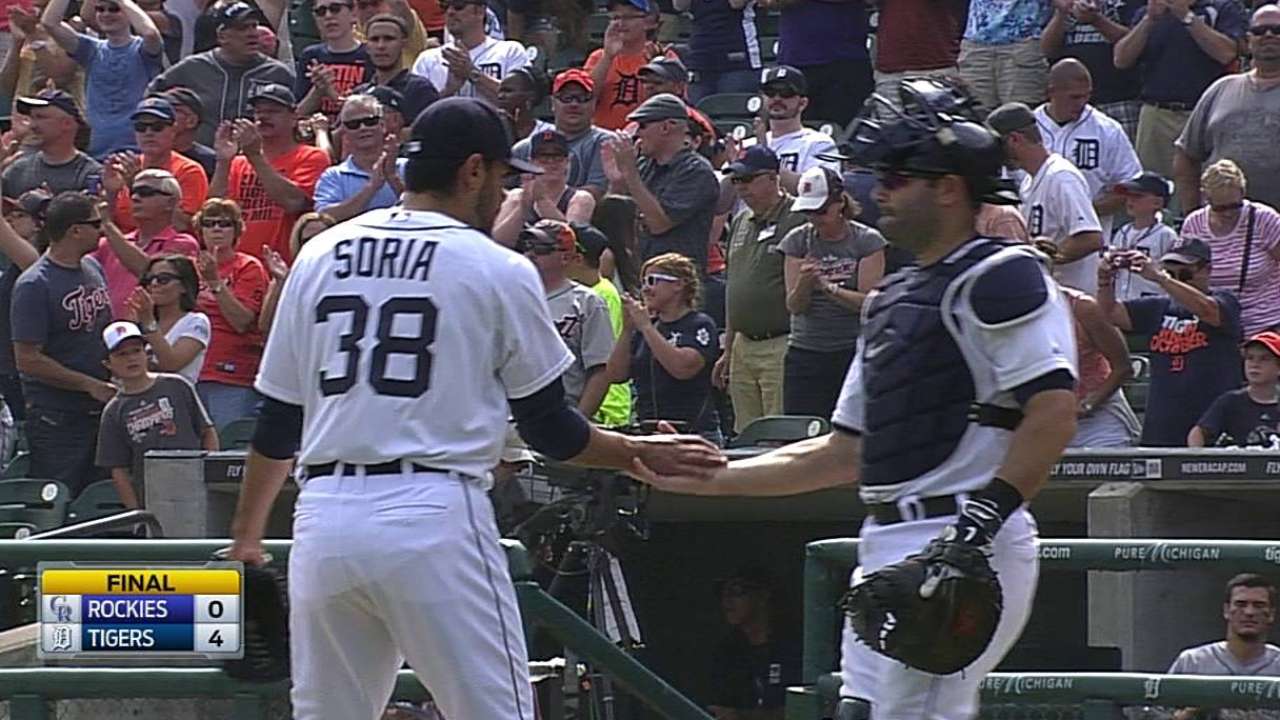 The Tigers traded two of their top prospects, right-handed starter Jake Thompson and potential future closer Corey Knebel, to acquire Soria from Texas on July 23. To decline the option would've meant giving up that talent for a contribution that amounted to -0.1 Wins Above Replacement this year. By contrast, Jason Frasor had a 0.2 WAR for Kansas City after joining the Royals in early July, also from Texas.
The Tigers had until five days after the World Series to decide on Soria's option, which his agent and the Rangers negotiated when the former Royals closer signed with Texas in December 2012.
Soria set up for then-Rangers closer Nathan in 2013. He's expected to serve as Detroit's eighth-inning setup man behind Nathan next season, a role Joba Chamberlain handled for most of this season.
Chamberlain is a free agent. Bruce Rondon, who was supposed to handle setup work last year, is expected to be ready for Spring Training after undergoing Tommy John surgery in April, but the hard-throwing 23-year-old has just 30 appearances in his Major League career.
If Soria were a free agent this winter, he'd be one of the top closing candidates on the market, if not at the head of the class. He is not in line for that role in Detroit, where Nathan heads into the second and final year of his contract coming off a subpar opening season in Detroit.
"I would think [Nathan] starts as our closer going into [next season]," Dombrowski said, "but he has to perform up to the capabilities required of doing it."
Jason Beck is a reporter for MLB.com. Read Beck's Blog and follow him on Twitter @beckjason. This story was not subject to the approval of Major League Baseball or its clubs.