Hot Stove season could be busy for Braves
Restructured front office expected to be active in trade and free-agent markets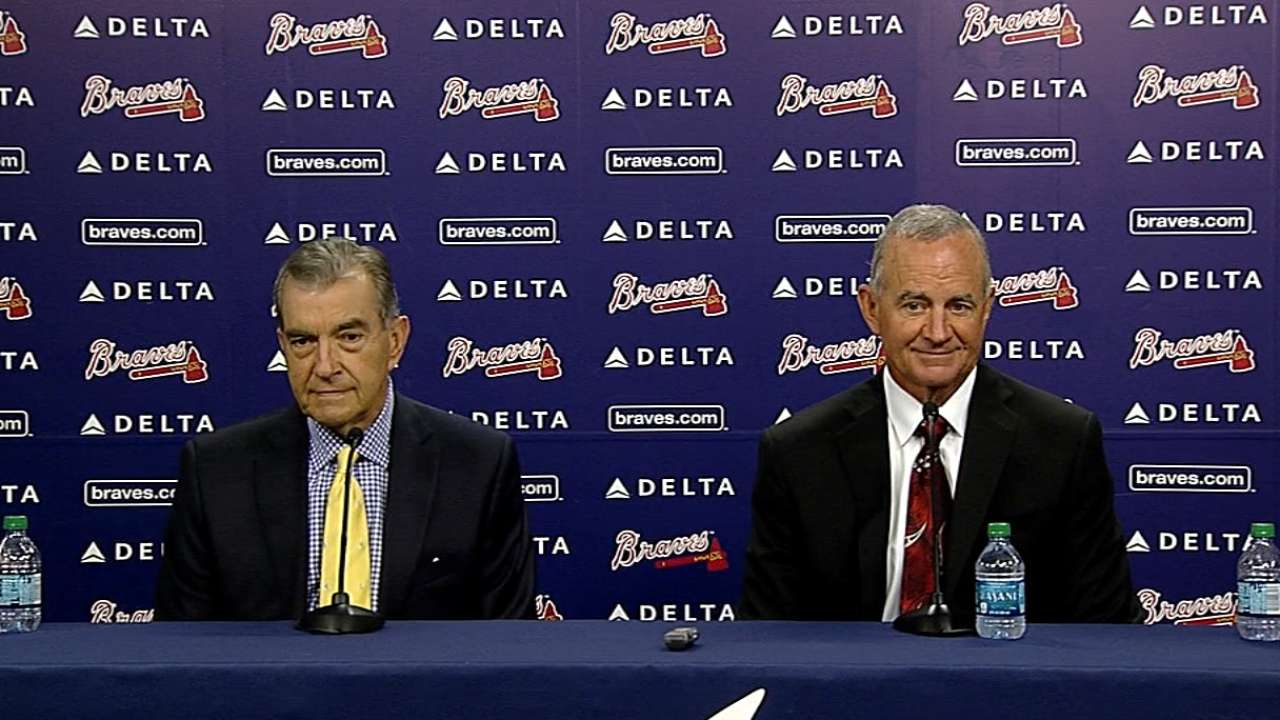 ATLANTA -- Now that the Braves have placed John Hart and John Coppolella at the head of their heavily-restructured front office, they will venture into what could be a very active offseason that will shape the club's roster for the 2015 season and beyond.
Hart and Coppolella will spend the next few weeks and months scouring the trade and free-agent markets in an attempt to improve a club that fell far below expectations this past season. Some of their most significant decisions will determine whether B.J. Upton, Justin Upton, Jason Heyward and Evan Gattis will return to Atlanta for the 2015 season.
Below is a breakdown of what direction the Braves might go this offseason.
Free agents
There is a chance that the Braves will not re-sign any of their six free agents -- Ervin Santana, Aaron Harang, Gavin Floyd, Ryan Doumit, Emilio Bonifacio and Gerald Laird. Santana is the only member of the group who might receive a qualifying offer, which would be presented simply to position the club to gain a compensatory Draft pick if the veteran pitcher were to sign with another club.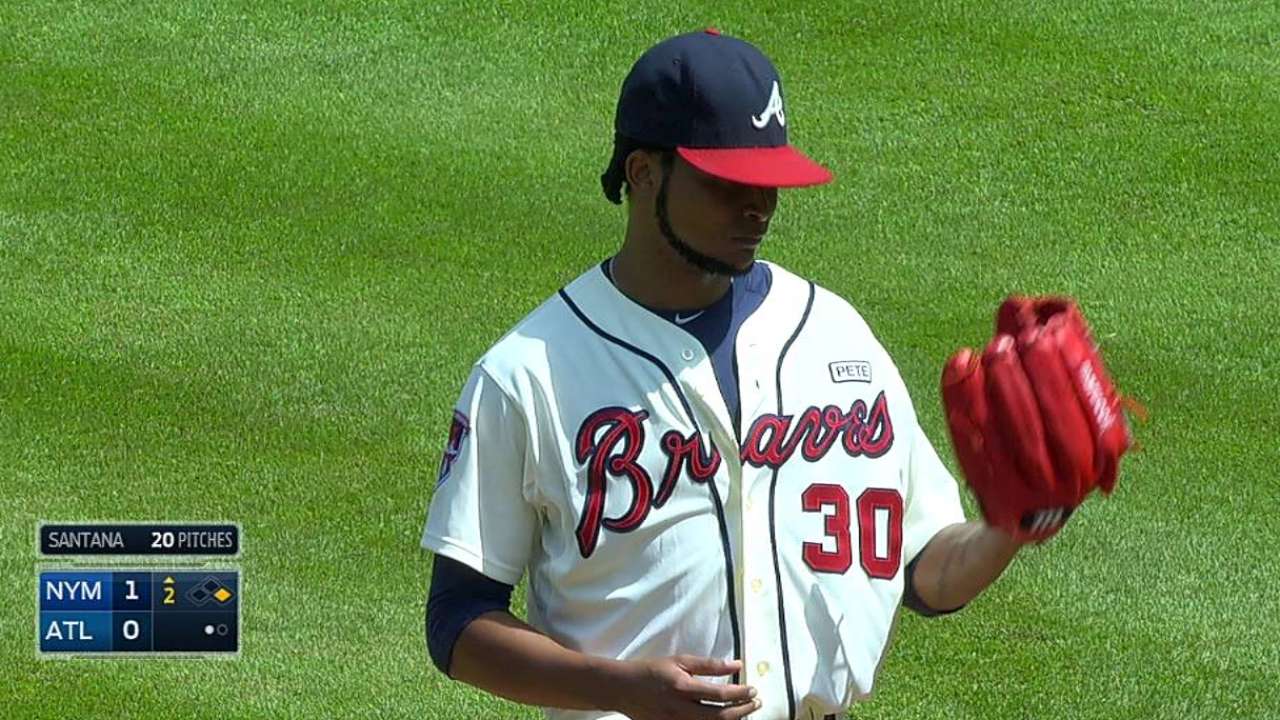 With uncertainty surrounding Kris Medlen and Brandon Beachy as they both attempt to return from a second Tommy John elbow surgery, the Braves need to address their starting-pitching depth. While the likelihood of Santana's return to Atlanta seems remote, the Braves have to at least evaluate whether the price will be right for either Floyd, who has suffered two significant elbow injuries within the past 18 months, or the 36-year-old Harang, who is expected to seek a multiyear contract.
Laird, who served as a solid clubhouse presence the past two years, is capable of serving as a valuable mentor for Christian Bethancourt, who is expected to enter the 2015 season as Atlanta's primary catcher. But before bringing Laird back, the Braves are expected to talk to A.J. Pierzynski and David Ross about the possibility of handling the backup job.
While the Braves will not attempt to bring Doumit back, they will at least continue to monitor the interest shown in Bonifacio, whose versatility could prove valuable off the bench.
Needs
Along with adding depth to a starting rotation that currently includes Julio Teheran, Mike Minor, Alex Wood and David Hale as the only internal candidates, the Braves need to explore the possibility of landing a top-flight starter via trade or free agency.
If the Braves part ways with B.J. Upton, they'll have to find a center fielder or decide if they want to move Heyward to that position. If Atlanta also makes a significant move by trading either Heyward or Justin Upton, the team's position-player needs could include two outfielders and a proven bat to aid what was a weak bench this past season.
Trade assets
Like Heyward and Justin Upton, Gattis might provide a good return on the trade market, especially from an American League club that could covet him as a designated hitter. But if the Braves opt to keep Gattis' power in Atlanta, they might fill one of those potential outfield voids by placing him in left field.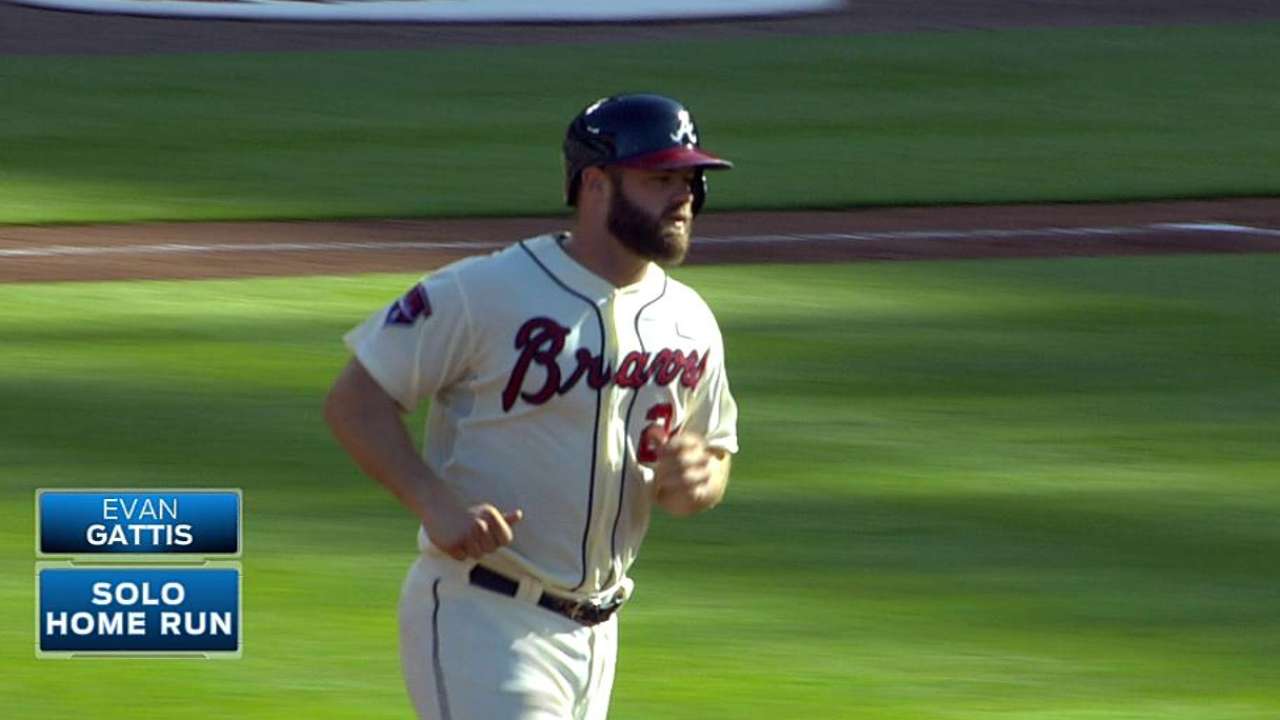 Because Heyward and Justin Upton are both eligible for free agency following the 2015 season, the Braves will dangle both in front of other clubs. But the return will need to be significant for Atlanta to opt to move either of these valuable outfielders.
In order to move B.J. Upton -- and at least a decent portion of the approximately $46 million he is owed over the next three years -- the Braves will need to either swap bad contracts with another club or make another trade contingent on the other club being willing to take Upton and a portion of his contract.
Potential targets
Possible moves regarding either of the Upton brothers or Heyward will determine how much financial flexibility Atlanta has to work with over the next couple of months. The club might evaluate Yasmany Tomas, the latest potential Cuban phenom, and be among the many clubs that shows interest in left-handed reliever Andrew Miller. But its biggest moves will likely come via the trade market, which has been much kinder than free agency over the past few years.
Bottom line
While a major roster reconstruction might be the best way to ensure a strong product when the Braves move into their new stadium in 2017, expect this winter's moves to be targeted toward putting a competitive team on the field in 2015.
Mark Bowman is a reporter for MLB.com. This story was not subject to the approval of Major League Baseball or its clubs.