Brewers' medical staff honored for exceptional care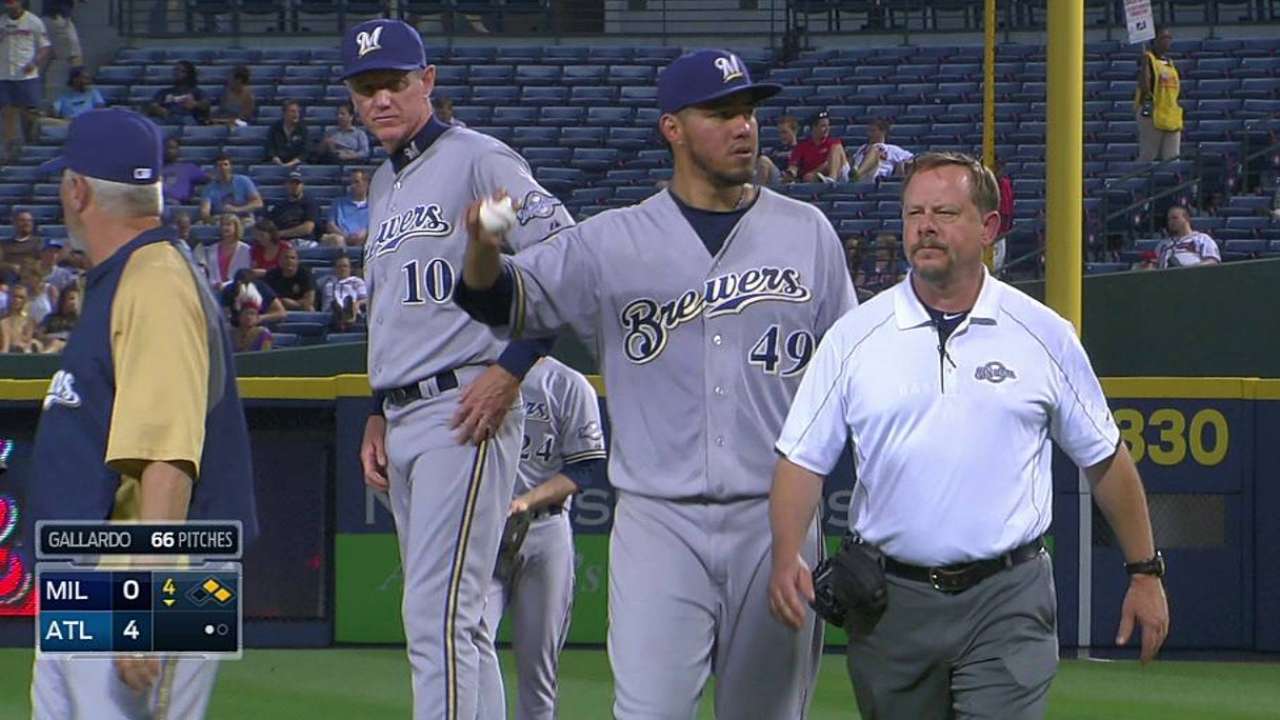 The Brewers' medical staff has been honored with the 2014 Martin-Monaghan Award for Best Medical Staff, which is handed out each year by Rotowire. Milwaukee, which also won the award in 2005, is the first team to be honored twice.
"The Brewers are honored to receive this award," director of medical operations Roger Caplinger said in a statement. "Our entire medical staff -- including athletic trainers, strength and conditioning coaches, and physicians -- strives to provide our athletes with the most comprehensive medical care in baseball. We have a passion and focus to be forward-thinking, innovative and progressive in injury prevention. The support we receive from Brewers ownership and our baseball operations executive team is critical, as they consistently commit the resources needed for us to be successful."
The winner of the award, which was created in 2004, is determined based on several criteria, including days and dollars lost to injury this year and over the past three years. It is voted on by a panel of experts.
"This award illustrates a well-deserved recognition of the talents and dedication displayed by our entire medical staff to an extremely important facet of today's game," Brewers president of baseball operations and general manager Doug Melvin said in a statement. "Under the leadership of [vice president and assistant general manager] Gord Ash and Roger Caplinger, they are the people who not only help a team keep its players on the field, but also contribute to the careers and success of numerous players."
Joey Nowak is a reporter for MLB.com. Follow him on Twitter at @joeynowak. This story was not subject to the approval of Major League Baseball or its clubs.