Cardinals shopping for complementary pieces
Bullpen depth, right-handed bat part of St. Louis' offseason wish list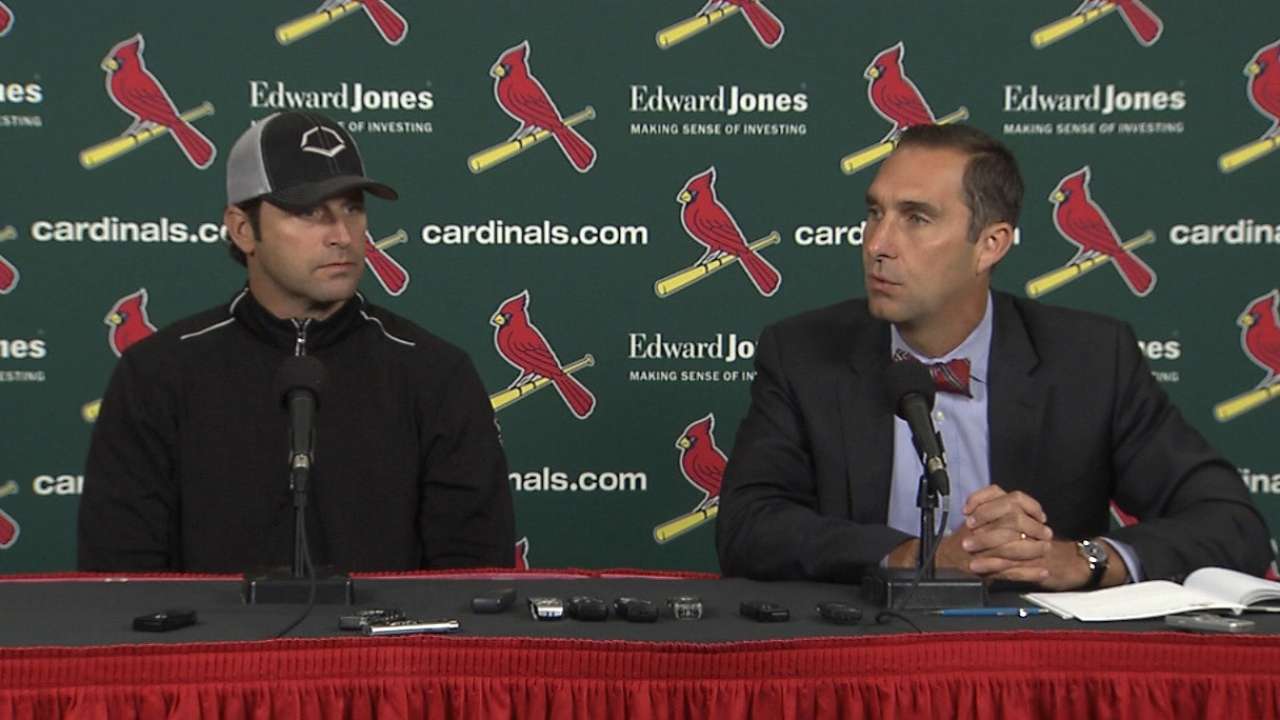 ST. LOUIS -- Just two days after falling to the Giants in the National League Championship Series, the Cardinals' brass and coaching staff gathered at Busch Stadium to consider how to improve their club for 2015. That planning process moved to the back burner recently as the organization mourned the death of young outfielder Oscar Taveras, but with the World Series over and free agency to begin after 11 p.m. CT on Monday, the Cards must again look ahead.
The club has its sights specifically set on improving the bench and the bullpen. Furthermore, the loss of Taveras may force the Cardinals to reconsider their plans for right field.
Free agents
The Cardinals have five free agents -- Pat Neshek, Jason Motte, Mark Ellis, A.J. Pierzynski and Justin Masterson -- and are unlikely to re-sign any of them. The club would be interested in retaining Neshek, its setup reliever in 2014, but the contract years and dollars he'll likely get elsewhere are expected to trump any Cards offer.
St. Louis already exercised the 2015 option of veteran starter John Lackey, therefore keeping him off the free-agent market. As for the other five free agents, the Cardinals will not make any of them the qualifying offer of one-year, $15.3 million.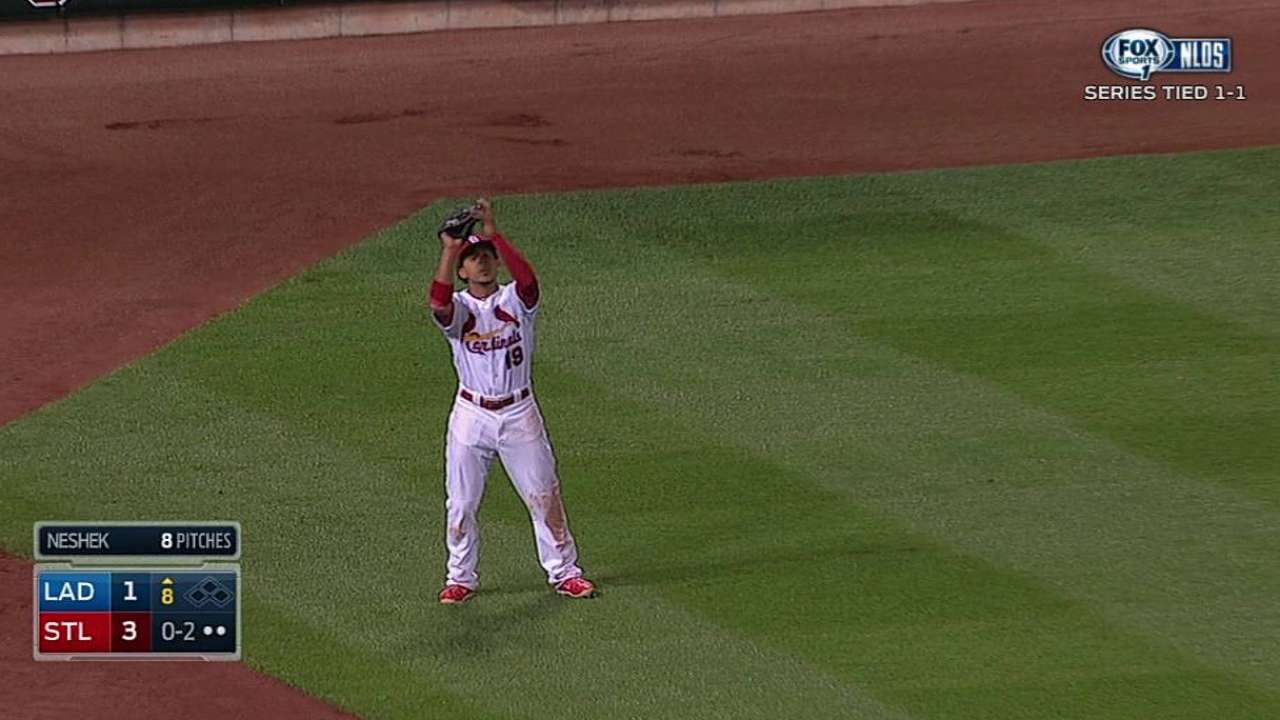 Needs
With Motte and Neshek on the way out, the Cardinals need to fortify their bullpen, though they likely won't invest heavy financial resources in this area. Adding a left-handed reliever seems particularly important.
The Cards will also need to retool their bench, with an experienced right-handed hitter especially critical. While St. Louis had considered finding a right-handed bat to complement Matt Adams at first base, the team may now be looking for a combination right fielder/first baseman since it won't have Taveras. Finding an experienced veteran infielder may also be necessary if the club non-tenders Daniel Descalso.
Potential targets
The Cardinals have the financial flexibility to spend as necessary this winter. However, because the Cards aren't necessarily replacing starting pitchers or a starting position player, they aren't likely to be high spenders. Look for the club to address its bullpen holes without doling out big dollars. Last year, for instance, St. Louis added Neshek on a Minor League deal.
If the Cardinals look for someone who can fill in at both right field and first, Corey Hart, Michael Cuddyer and Michael Morse will be available on the free-agent market. To lure Cuddyer, the Cards would have to commit significant dollars and a starting job in right. Hart is coming off an injury-plagued season and could be looking to sign a low-salary, one-year deal to build his value back up.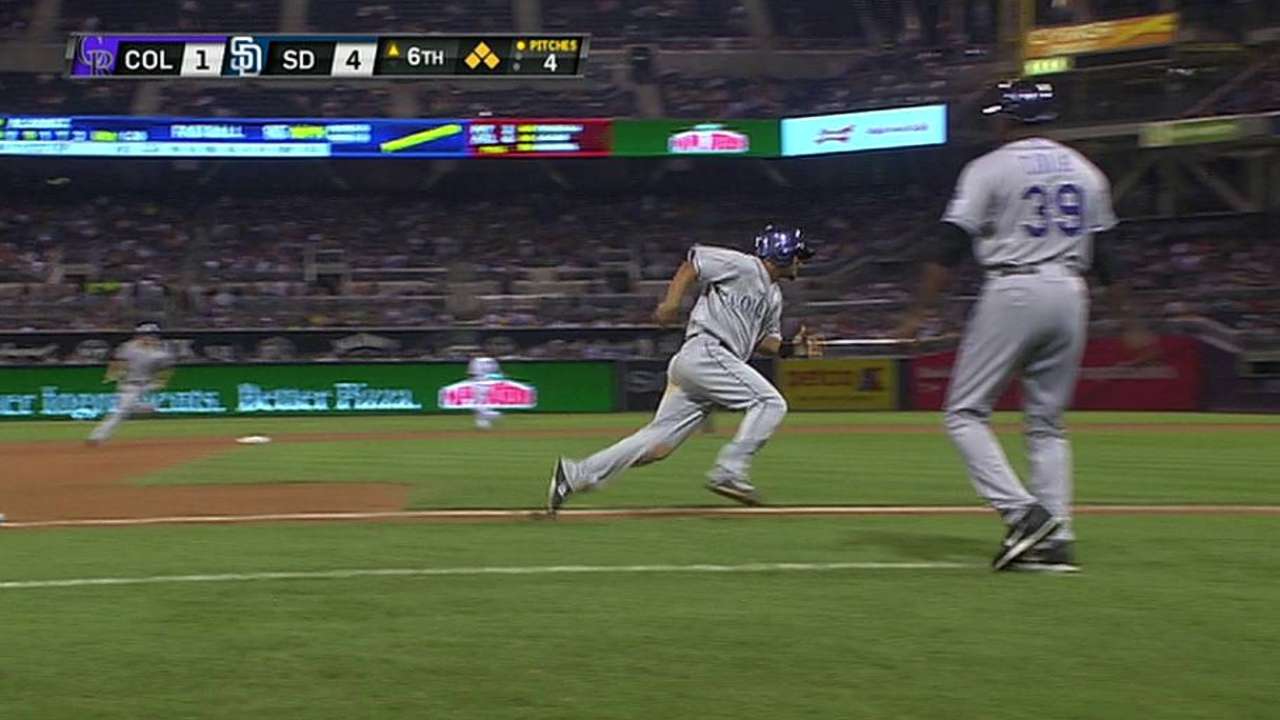 Trade assets
The Cardinals have a plethora of starting pitching, but they held onto it last winter and are likely to again after seeing how critical that depth became in 2014. Unless the club wants to deal a potential non-tender candidate (Descalso, Peter Bourjos), it is unlikely that St. Louis will deal any core players off its Major League roster.
With the ascension of so many young players over the last two years, the Cardinals don't have the saturation of top talent in the Minors that they used to. But they have continued to produce a pipeline of arms and could always deal from there if necessary. The Cards expected to have a surplus of Major League outfielders, though that is no longer the case with Taveras gone.
Bottom line
The Cardinals aren't going to overhaul their roster this winter, but they will instead look for complementary pieces as the team seeks a third straight division title.
Jenifer Langosch is a reporter for MLB.com. Read her blog, By Gosh, It's Langosch, and follow her on Twitter @LangoschMLB. This story was not subject to the approval of Major League Baseball or its clubs.