Detroit facing challenges in Hot Stove season
Club tested by potential loss of large group of key free agents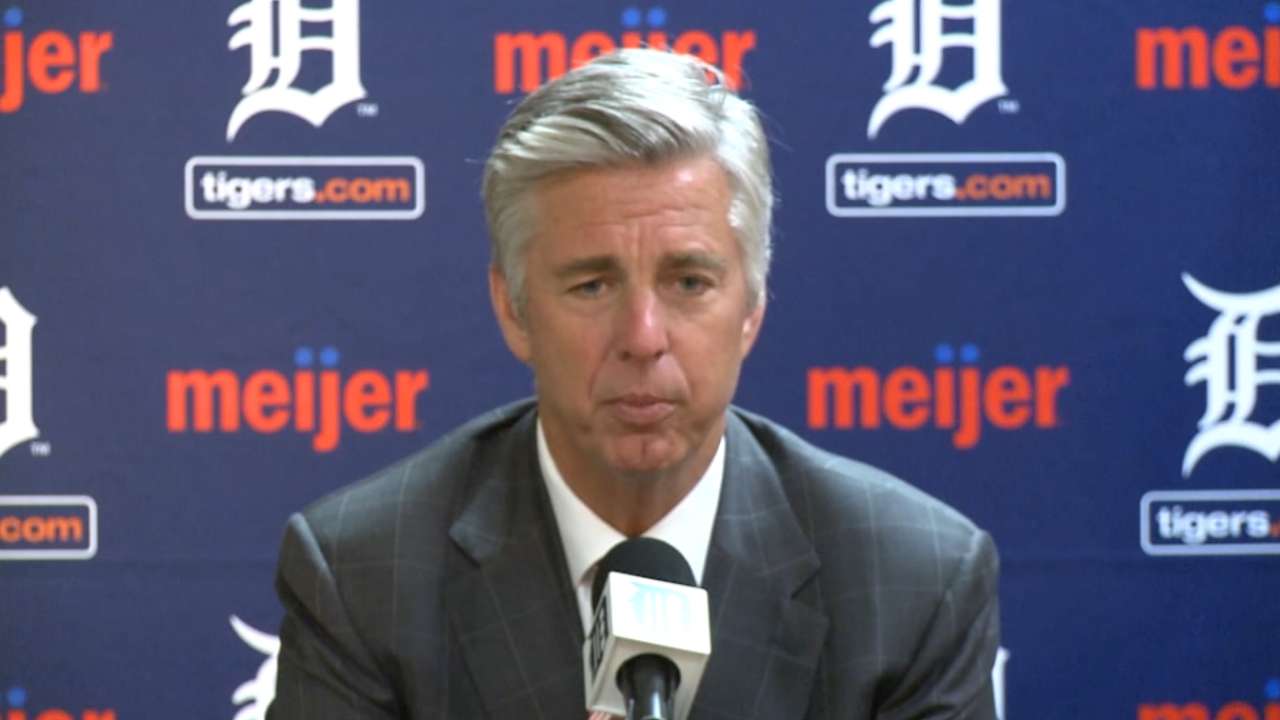 DETROIT -- The Tigers spent most of October watching their division rivals, the Royals, roll to the World Series and within a game of their first championship since 1985. Detroit will now spend the next few months trying to figure out its best chance to beat them.
After four consecutive American League Central titles, the Tigers head into the toughest offseason of their run. It's not just about the AL champion that lurks within their own division, it's about the pieces they have to hold together to keep themselves relevant among World Series contenders.
Their ace of the last two seasons, Max Scherzer, is a free agent after contract talks broke down last spring. So is their cleanup hitter and AL MVP Award candidate, Victor Martinez, who had a career year batting behind Miguel Cabrera. Torii Hunter, the guy who hit in front of Cabrera, is a free agent, too.
It's the largest crop of major free agents the Tigers have faced in years, and it's a challenge for them to hold onto their veteran talent, especially Martinez. It's also a chance for Detroit to tweak its lineup a bit if it so chooses.
Free agents/options
Scherzer, Martinez, Hunter, Joba Chamberlain, Phil Coke, Jim Johnson and Joel Hanrahan are all free agents, while Joakim Soria has a $7 million option for next year, which the club is expected to exercise. Scherzer and Martinez are expected to receive qualifying offers of one year at $15.3 million, allowing the Tigers to receive a compensation pick at the end of the first round of the 2015 First-Year Player Draft if they sign elsewhere. That said, the Tigers are expected to make a push to keep Martinez and possibly Hunter, while potentially keeping Hanrahan on a low-risk deal.
Needs
The bullpen that was never quite in sync this season, and was especially exposed in the postseason, will be the most pressing need. That doesn't mean the Tigers will spend big to fill middle-relief and setup holes, but they need a primary left-hander, seventh-inning help and other parts. Detroit also has to figure out its outfield, either adding a full-time center fielder or complementing Rajai Davis while filling a corner spot. If the Tigers can't re-sign Martinez, they'll have a huge void in the middle of the lineup.
Potential targets
The quandary the Tigers face this winter is how to fill multiple critical holes and fit the pieces within a payroll that is already ballooning under huge contracts. That could especially hamper their efforts to stock the bullpen, where top free agents like Andrew Miller, Luke Gregerson, Joe Thatcher and maybe even Pat Neshek will have a huge market for their services, including a potential closer role for Miller. Next-tier free agents like Jason Frasor, Craig Breslow and oft-injured Mike Adams could end up a better fit. While Colby Rasmus is the best of a thin lot of free-agent center fielders, DH is deep, with Billy Butler, Nelson Cruz and Pablo Sandoval lurking behind Martinez.
Trade assets
Though speculation has lingered on the Tigers potentially dealing David Price ahead of his contract year to stock up on young talent, that would take quite a package, including a starter who could slot into Price's rotation spot immediately. The same could go for Rick Porcello, who's set to hit the free-agent market next winter at age 26. Steven Moya's breakout season at Double-A Erie will likely make him the next Tigers prospect teams ask for in any major offseason trade, following in the footsteps of Nick Castellanos and Jacob Turner. Young shortstop Eugenio Suarez could be expendable if Jose Iglesias inspires confidence he'll be ready for the season.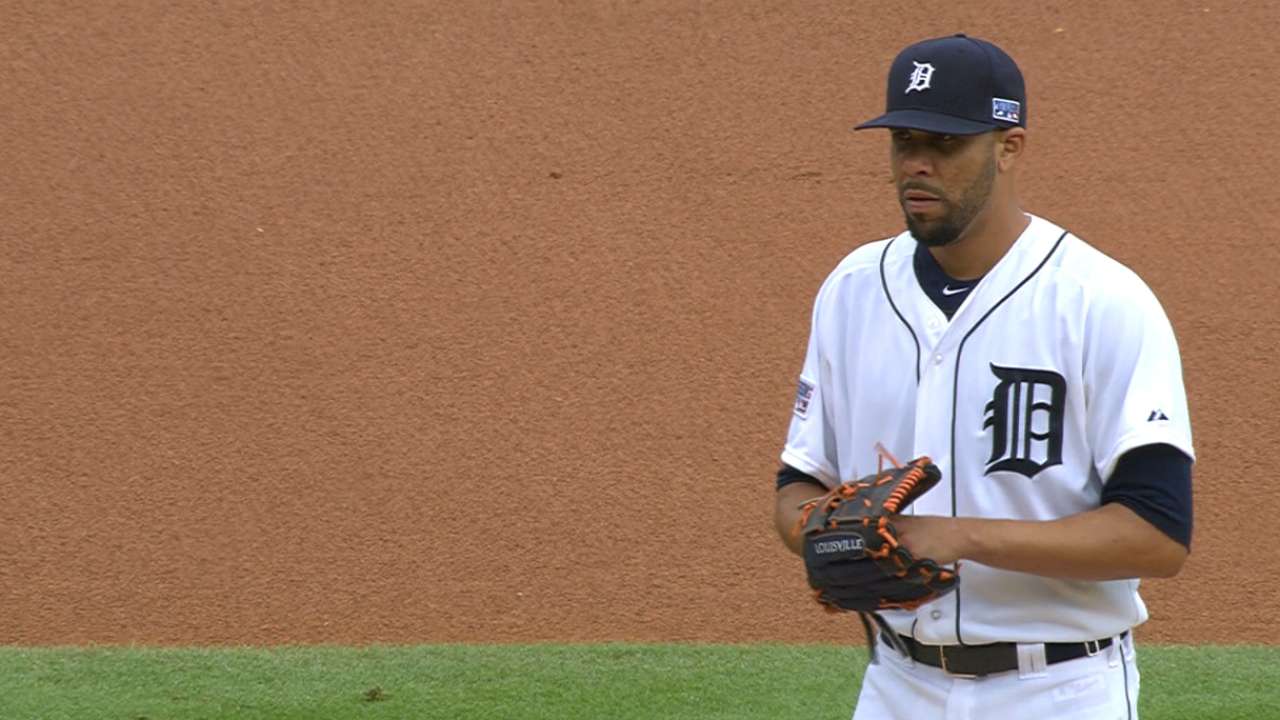 Bottom line
In an era when teams often lock up top young talent before free agency, the Tigers can't keep everybody. Their challenge will be to keep as much of their core together as possible, notably Martinez, while trying to replace the guys they lose as best they can.
Jason Beck is a reporter for MLB.com. Read Beck's Blog and follow him on Twitter @beckjason. This story was not subject to the approval of Major League Baseball or its clubs.