White Sox have flexibility to pursue multiple upgrades
Bullpen help, right-handed starter and lefty bat top list of needs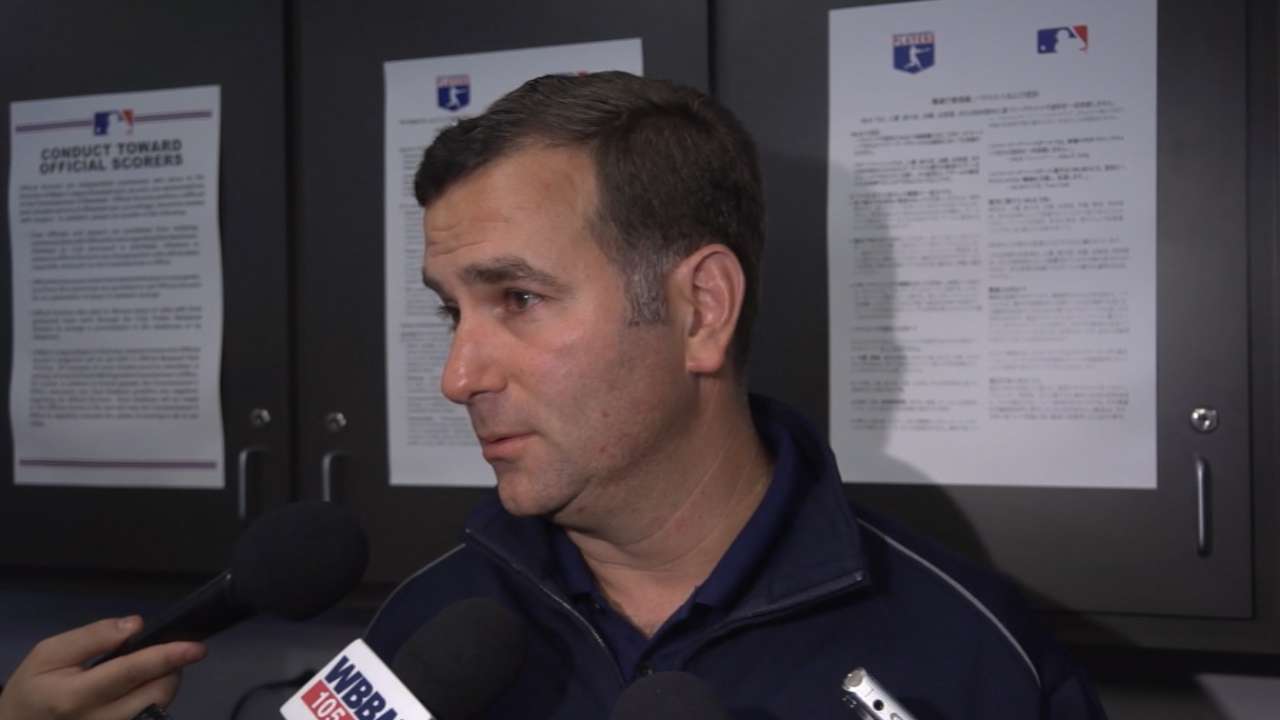 But in order to reach the goal, the White Sox are going to need some significant improvements provided through the upcoming Hot Stove season which officially began with the Giants' Game 7 World Series victory over the Royals on Wednesday night. Improvement through free agency and trades both become options for the White Sox, who will be looking for bullpen help, a right-handed starter and a left-handed middle-of-the-order bat.
Free agents/options
There aren't any real tough decisions to be made in regard to White Sox free agents. Paul Konerko retired after a stellar 16-year career on the South Side, and reliever Matt Lindstrom, who struggled after coming back from left ankle surgery, could be pursued later in the offseason at a lower salary than his $4 million earned in '14. The White Sox bought out starter Felipe Paulino at $250,000, instead of exercising his $4 million club option.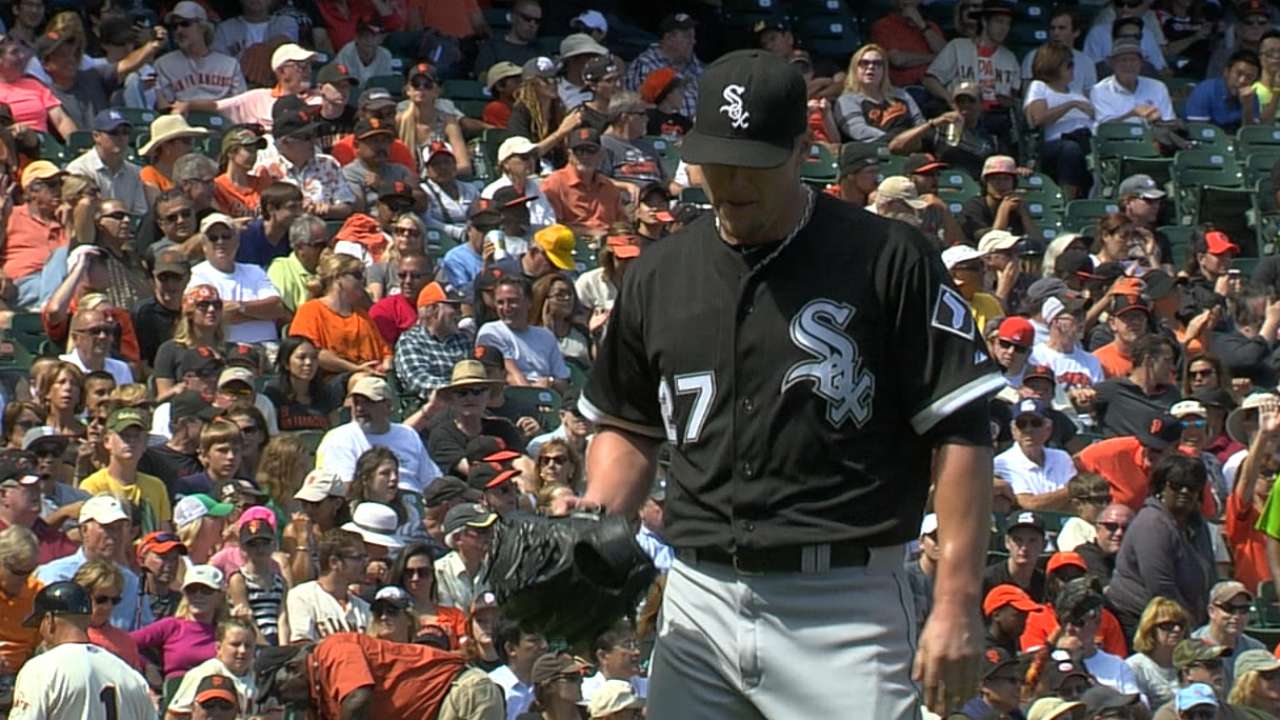 Needs
General manager Rick Hahn was not looking for quick fixes at the outset of this reshaping process last offseason, instead targeting players who could contribute immediately but also sustain the franchise's long-term success. The White Sox have room and need this year for shorter-term veteran additions, with a struggling bullpen from '14 being a prime area for upgrades. A right-handed starter who can give the White Sox somewhere around 30 starts and 200 innings, a veteran catcher and a run-producing left-handed hitter also are on that list.
Potential targets
Before dealing with six arbitration-eligible players, the White Sox have just over $46 million committed to the '15 payroll. The '14 payroll was around $90 million, so even if next year's total checks in around that same level, the White Sox have plenty of room to work.
Victor Martinez's name has come up as a potential designated-hitter candidate, although he should be in high demand. Martinez turns 36 in December and despite coming off an amazing .335 effort with a .409 on-base percentage as part of the Tigers, years on the contract and versatility aside from his DH ability could be issues. The White Sox probably won't go after a pure closer amid the two or three arms they need to add, but instead pitchers who can work throughout the late innings are better candidates. While the White Sox are focused on a left-handed hitter to assist Abreu and Garcia, they could go for the best hitter available and look at a right-handed power source who could play the outfield as well as DH.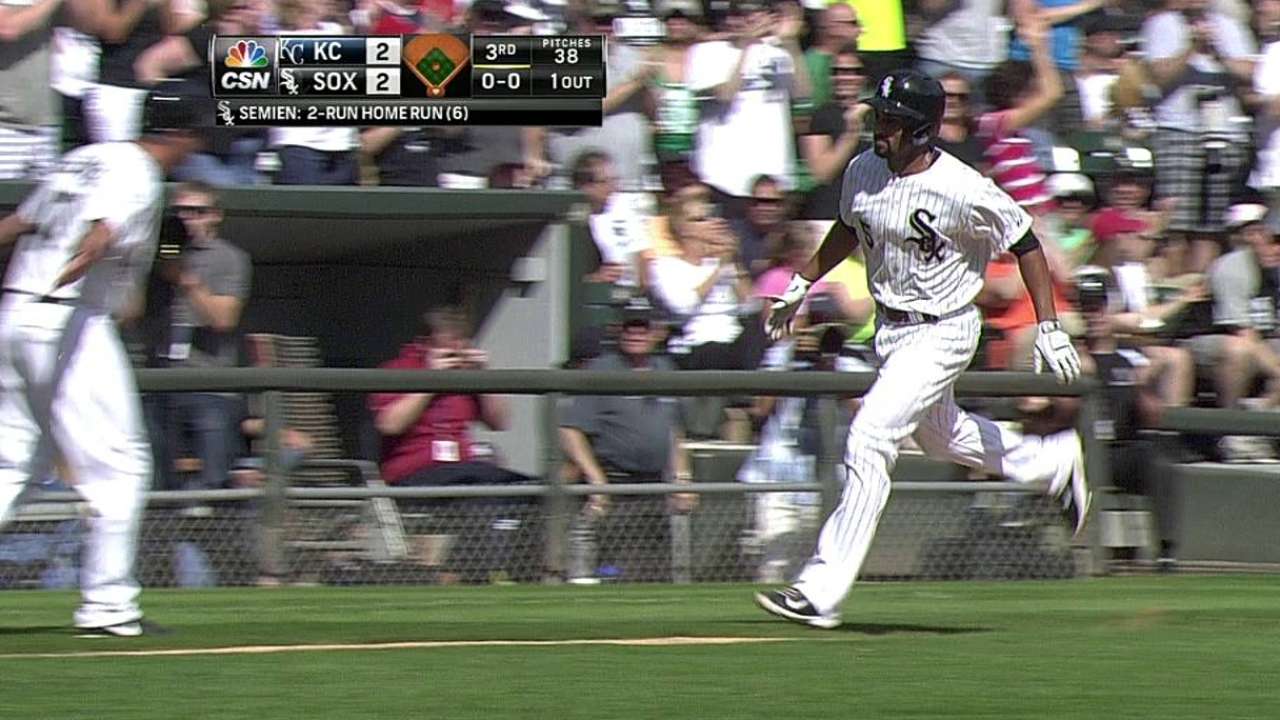 Trade assets
Middle infield stood somewhat recently as a rather empty talent area for the White Sox in regard to prospects. The team now has Micah Johnson, Marcus Semien, Carlos Sanchez and Tyler Saladino, who is coming back from Tommy John surgery, meaning they have a starting second baseman, a utility infielder and trade possibilities in the mix. The White Sox could even look to move starting shortstop Alexei Ramirez, who is in the running for an American League Rawlings Gold Glove and should be in contention for a Louisville Slugger Silver Slugger, if the high asking price is met.
John Danks has been mentioned as a trade candidate, with the White Sox having two southpaws in the rotation and left-handed-throwing Carlos Rodon, the team's top pick in the '14 First-Year Player Draft, on his way. But that move seems unlikely with $28.5 million still owed to the left-handed Danks.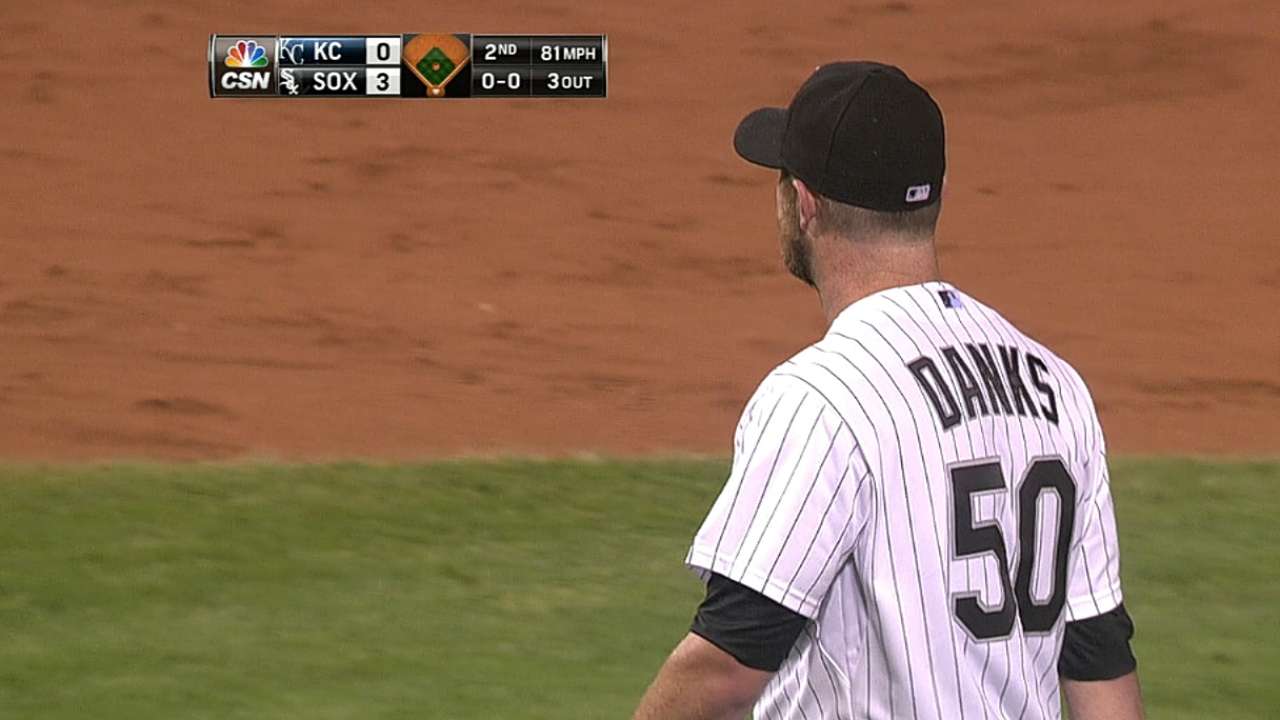 Bottom line
Help will come from within, with players such as Johnson, Rodon and Frank Montas serving as a few examples of prospects ready to make the jump. But this offseason will be an active one for the White Sox, in free agency and/or via trade, with payroll flexibility and important spots to fill.
Scott Merkin is a reporter for MLB.com. Read his blog, Merk's Works, and follow him on Twitter @scottmerkin. This story was not subject to the approval of Major League Baseball or its clubs.