Cherington hopes to meet with Lester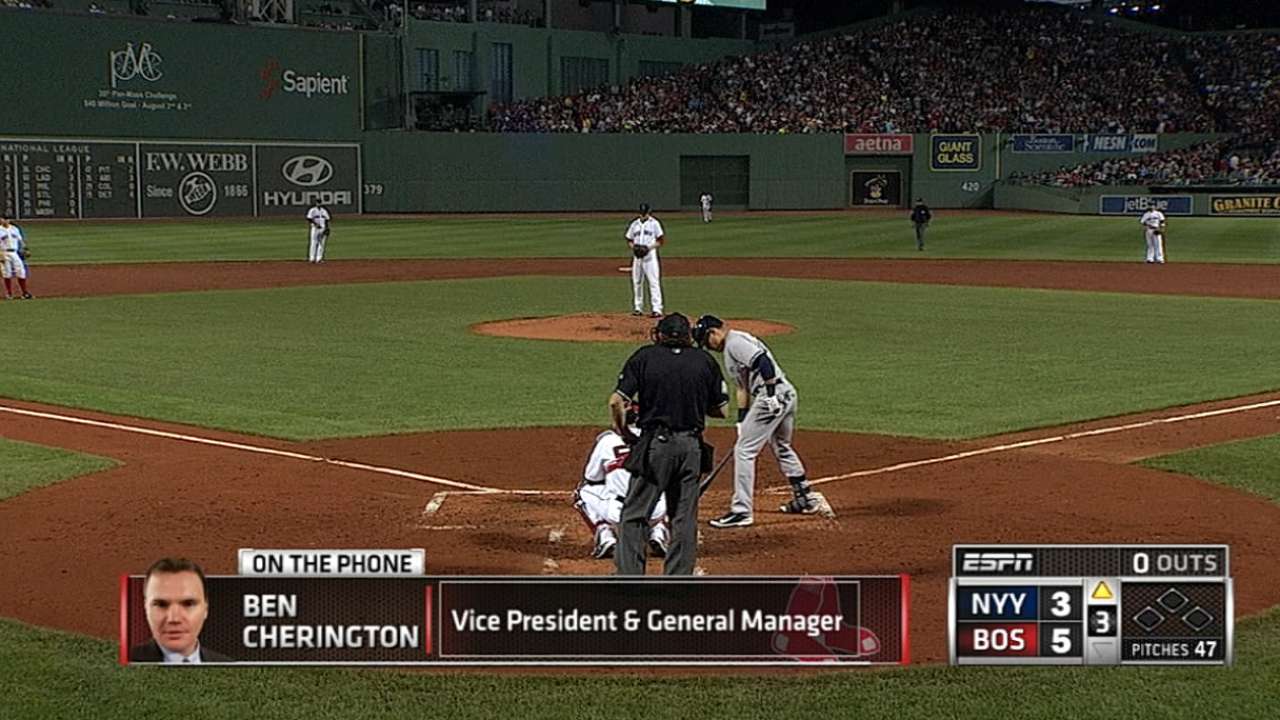 BOSTON -- Starting on Tuesday, the Red Sox can negotiate with free agents on other teams. And that could include a pitcher the Red Sox are extremely familiar with in lefty Jon Lester, the man they traded to the Oakland Athletics for Yoenis Cespedes back in July.
The rotation is one of the key areas of need for Boston this offseason.
"Again, we're going to try to build the best team we can, and that is one of the areas we need to add to, the rotation," general manager Ben Cherington said on Thursday. "We know him well and hope we get a chance to talk to him. I'm sure he'll talk to others and I'm sure we'll talk to others. We just have to get into the offseason and see what comes of it."
Despite the trade, the Red Sox and Lester parted on good terms, keeping at least some hopes alive for a reunion.
"The relationship is in place that will allow for a conversation, and from there, we'll see," said Cherington. "He'll have options; we will, too. And we look forward to having a constructive conversation at some point."
The 2014 season was one of the best in Lester's career, as he went 16-11 with a 2.46 ERA in 32 starts.
Ian Browne is a reporter for MLB.com. This story was not subject to the approval of Major League Baseball or its clubs.