Castillo may not play winter ball because of thumb injury
Red Sox outfielder sustained contusion during Arizona Fall League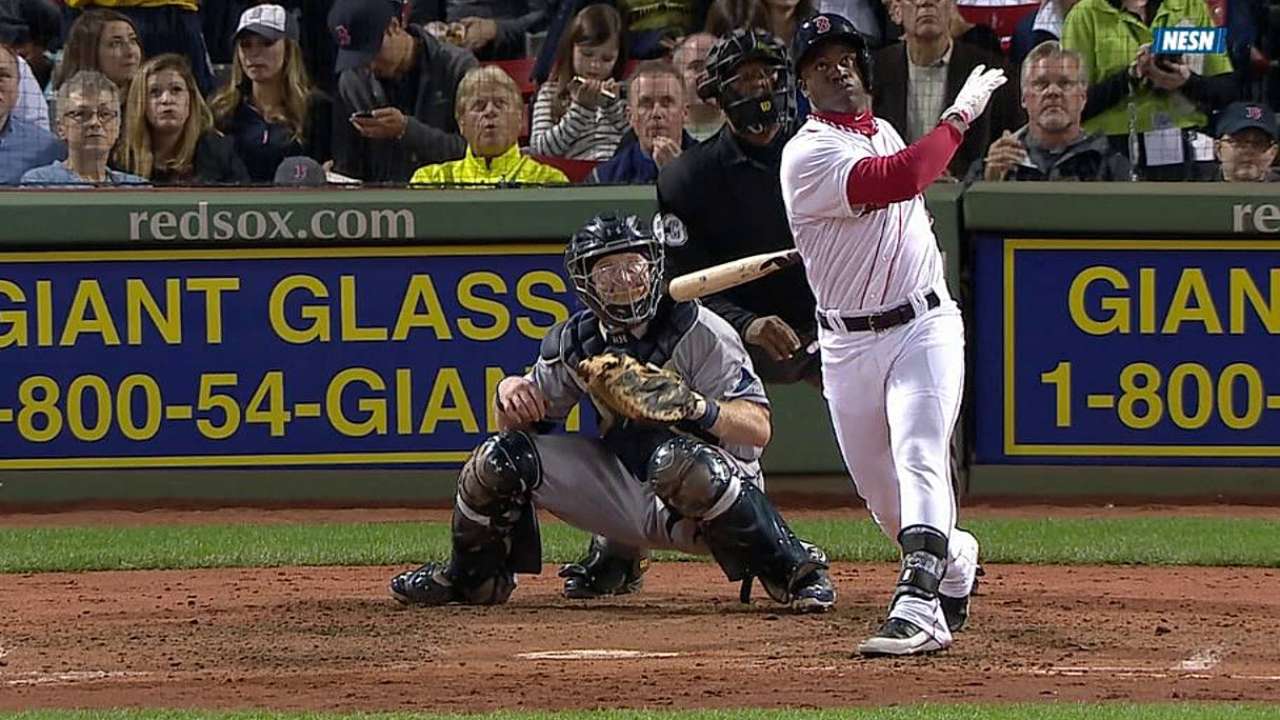 BOSTON -- Red Sox outfielder Rusney Castillo's plan of getting a number of at-bats during the offseason has been derailed by a right thumb contusion he sustained while playing in the Arizona Fall League.
Originally, Castillo was supposed to play winter ball after he was done in the AFL, but there's now a chance he won't get any more at-bats until Spring Training.
"He's been diagnosed with a strained adductor, the muscle belly between the thumb and the fingers," said Red Sox general manager Ben Cherington. "It's an injury that will respond well to rest and conservative treatment, so it's not a concern moving forward, but we do want to let it calm down so there are no complications and he's not compensating in his swing or anything like that. Given the time where we are, we just want to let it calm down. We haven't made any determination yet if he will play this winter. We're not ruling it out, but not ruling it in. We'll let the injury calm down a little bit and evaluate again sometime in the next several days."
The reason the Red Sox wanted Castillo to get at-bats in the offseason is because he didn't play organized baseball for 13 months after being suspended in Cuba, and later defecting.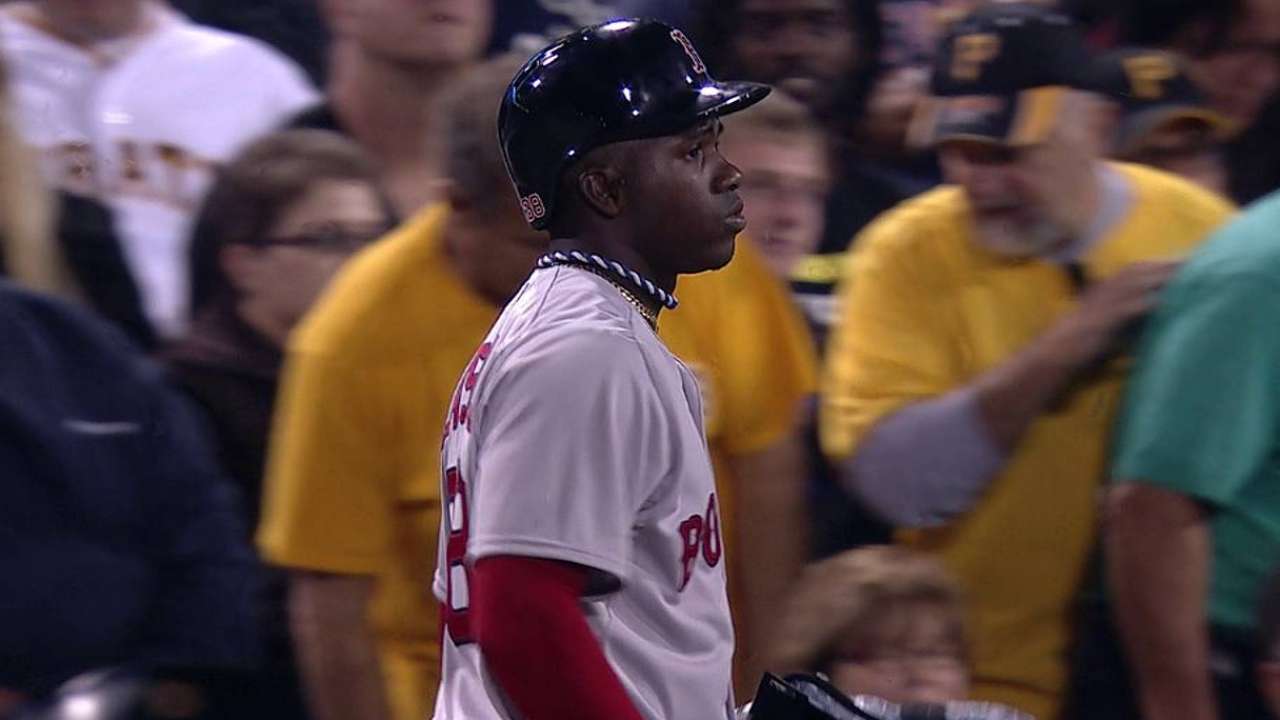 The Red Sox signed Castillo to a seven-year, $72.5 million contract in August.
Castillo got acclimated to the Major Leagues in September, hitting .333 with two homers and six RBIs over 10 games and 36 at-bats.
Ian Browne is a reporter for MLB.com. This story was not subject to the approval of Major League Baseball or its clubs.