Haren exercises $10M option, to return in 2015
Wilson expected to do the same, leaving Dodgers with seven free agents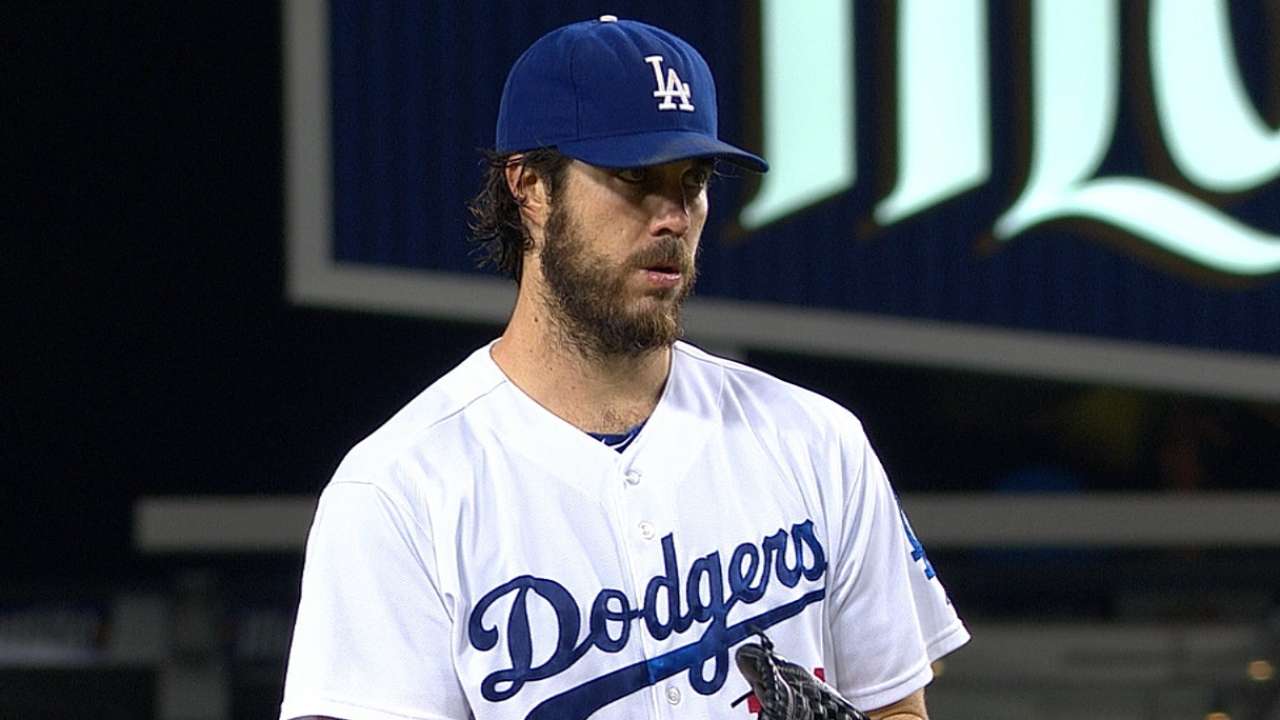 LOS ANGELES -- Dan Haren surprised nobody on Thursday, picking up his $10 million player option for 2015, and he will return to the Dodgers' starting rotation.
Haren went 13-11 with a 4.02 ERA as the fourth starter in 2014 behind Clayton Kershaw, Zack Greinke and Hyun-Jin Ryu.
Last November, he signed with the Dodgers for a $10 million base this year and a conditional option for 2015 that vested when he pitched 180 innings. He finished with 186 innings and earned an additional $2.5 million in incentives.
Haren opened the season going 4-0, delivering key starts while Kershaw and Ryu were injured. He fought through a five-start losing streak, finishing the season 5-2 with a 2.43 ERA over his last 10 starts. His 32 starts tied Greinke for the club high.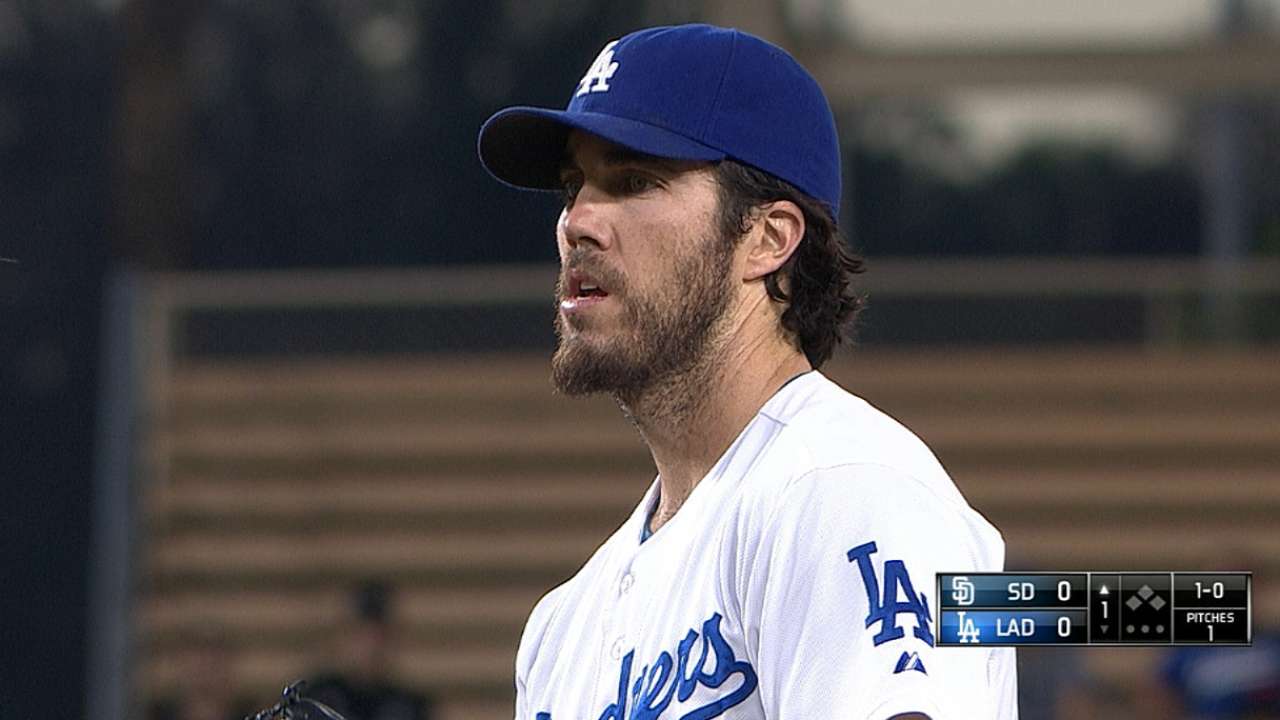 Reliever Brian Wilson also is expected to exercise a $10 million player option for 2015, leaving the Dodgers with seven free agents -- Hanley Ramirez, Paul Maholm, Roberto Hernandez, Kevin Correia, Chris Perez, Jamey Wright and the retired Josh Beckett.
The Dodgers also have a $3 million buyout of a $14 million option on Chad Billingsley.
Ken Gurnick is a reporter for MLB.com. This story was not subject to the approval of Major League Baseball or its clubs.