Braves have decision to make about Santana
Potential qualifying offer for pitcher marks club's first offseason order of business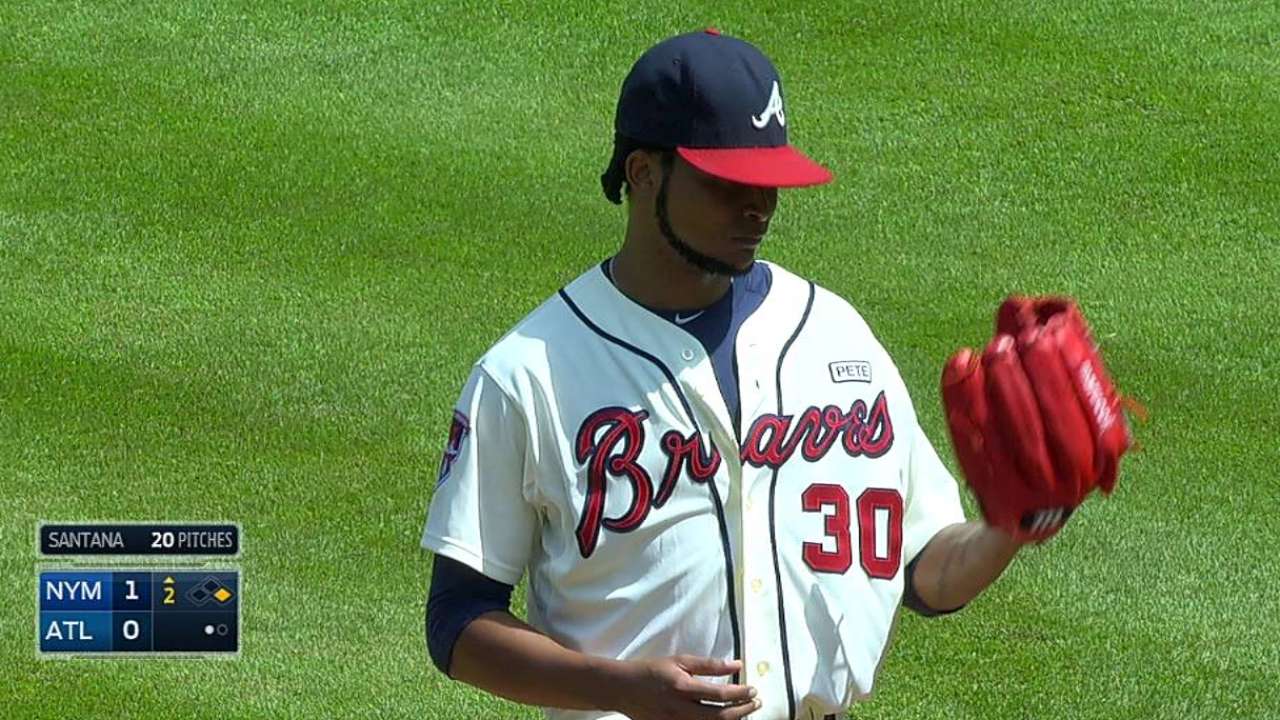 ATLANTA -- As the Braves prepare for what will likely be an active and interesting offseason, their first significant decision will involve Ervin Santana, who stands as the club's only free agent positioned to potentially gain a qualifying offer.
All Major League clubs have until Monday at 5 p.m. ET to decide whether any of their respective free agents will receive a qualifying offer, which stands as a one-year, $15.3 million contract this year. Draft pick compensation will only be rewarded to those clubs that do not re-sign a free agent who has been given this offer.
The Braves' free agents this year include Santana, Ryan Doumit, Gavin Floyd, Aaron Harang, Emilio Bonifacio and Gerald Laird. Given that Santana is the only member of this group who might reject a $15.3 million salary next year, he's the only candidate likely to receive a qualifying offer.
Though Atlanta would not be comfortable providing Santana a $15.3 million salary for the 2015 season, the fact that the veteran pitcher could gain a more lucrative multiyear offer creates the likelihood that he would reject the offer by the Nov. 10 deadline. Thus there is seemingly reason to assume the risk that accompanies the offer in order to gain a Draft pick if Santana signs with another team.
But when evaluating this decision, the Braves have to attempt to determine whether Santana would accept it to simply avoid the frustration he experienced last offseason, when he rejected the Royals' qualifying offer and remained unsigned until the second week of March. Interested clubs shied away from signing him because they did not deem him worth the Draft pick that would have had to be surrendered in order to acquire him.
The season-ending elbow injuries Kris Medlen and Brandon Beachy suffered 24 hours apart in March forced the Braves to sign Santana to a one-year, $14.1 million contract. Santana experienced some early success, posting a 1.99 ERA through his first five starts for Atlanta. But he proved to be far less effective, as he produced a 4.46 ERA over the 25 starts that followed.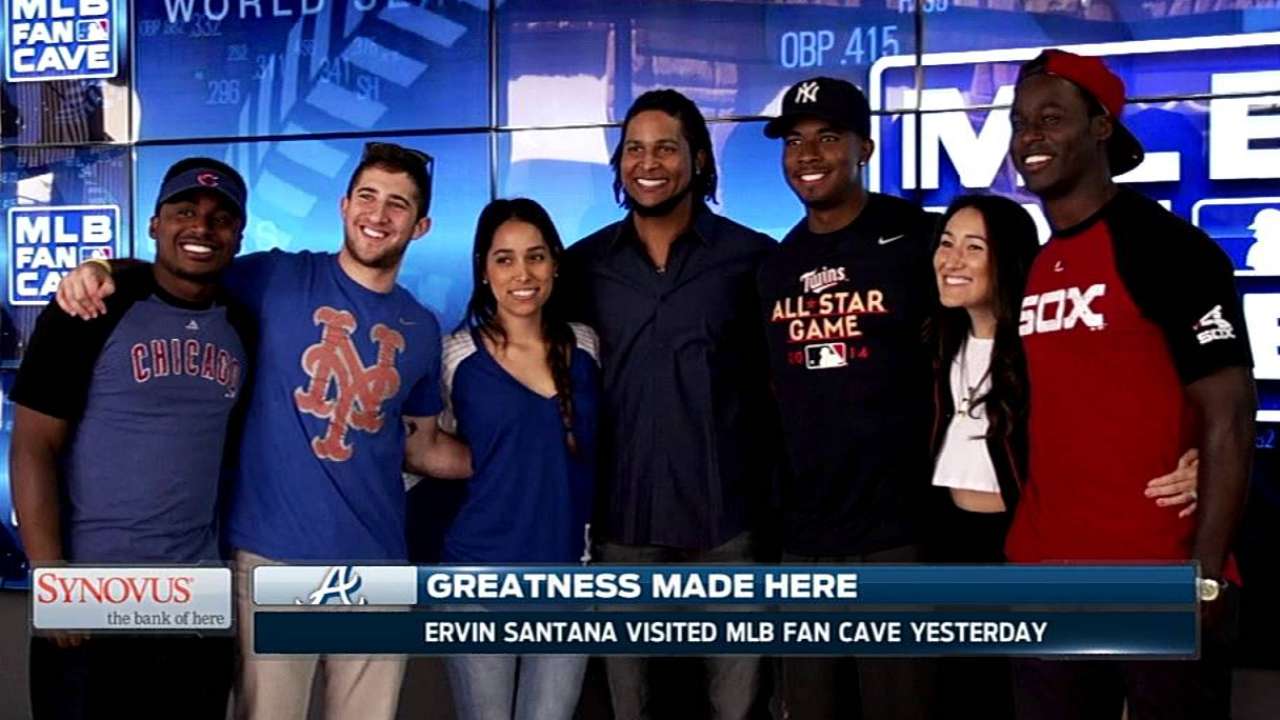 As the next few weeks and months progress, the Braves will need to strengthen the depth of a rotation that currently only holds Julio Teheran, Mike Minor, Alex Wood and David Hale as healthy inhabitants. Though neither ailment was deemed significant, it should be noted that Minor (shoulder) and Wood (forearm) were both scratched from their final scheduled start this past season.
The Braves will need to make decisions about Medlen and Beachy, a pair of arbitration-eligible pitchers who both underwent second Tommy John elbow surgeries in March. Floyd might return if his asking price is reasonable for a pitcher who has suffered two significant elbow injuries within the past 18 months. As for Harang, the possbility of him returning to Atlanta likely hinges on whether the Braves are comfortable giving him the two-year deal he is expected to seek.
Mark Bowman is a reporter for MLB.com. This story was not subject to the approval of Major League Baseball or its clubs.