Phillies decline option on reliever Adams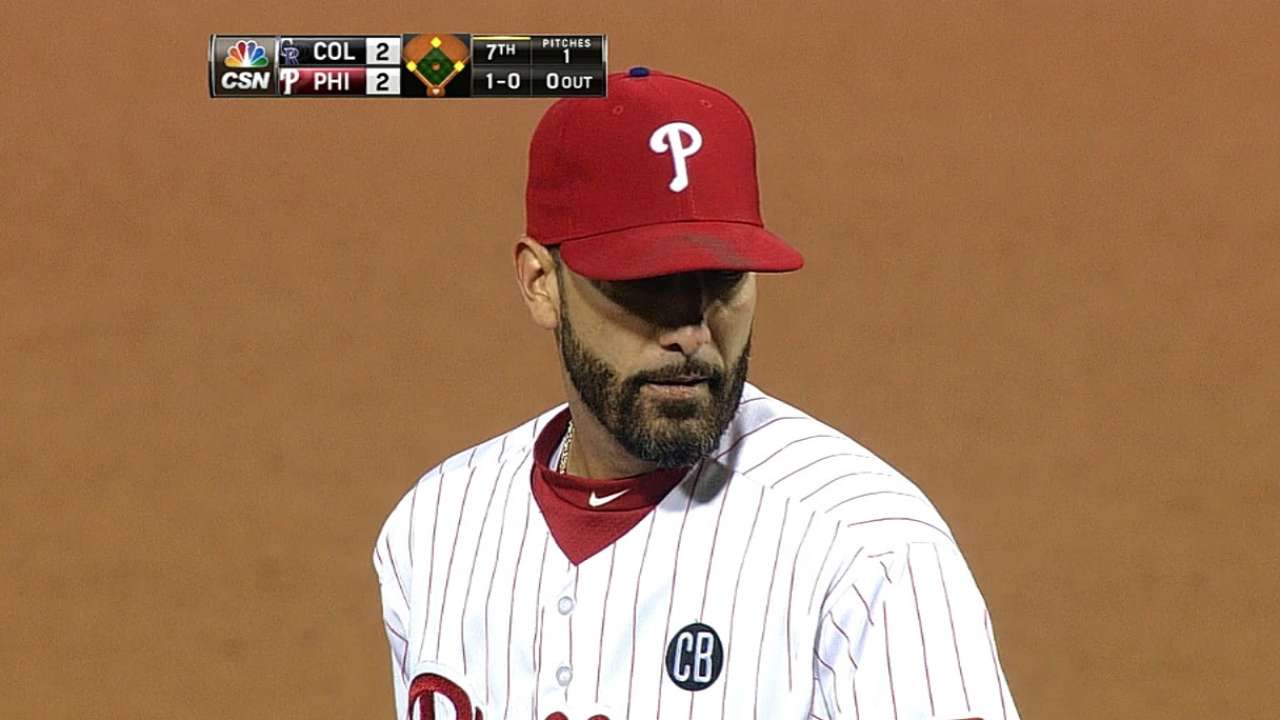 PHILADELPHIA -- As expected on Thursday, the Phillies declined Mike Adams' $6 million club option for 2015.
Adams spent much of the previous two seasons on the disabled list with various injuries, making just 50 relief appearances over the life of his two-year, $12 million contract. His option would have vested automatically at $6 million with 60 innings pitched in 2014 or at $6.5 million with 120 innings pitched in 2013-14. But Adams pitched just 18 2/3 innings this past season, and 43 2/3 innings over the last two campaigns.
Kyle Kendrick and Wil Nieves also became free agents on Thursday.
A.J. Burnett has through Monday to accept or decline his $12.75 million player option. Burnett and the Phils also have a $15 million mutual option, which the team certainly will decline.
It is unclear if Burnett will pick up the option. He has gone back and forth about his desire to pitch next season, although Phillies general manager Ruben Amaro Jr. said last week he thought Burnett would return.
Burnett went 8-18 with a 4.59 ERA in 34 starts. He led Major League Baseball in losses, earned runs allowed (109) and walks (96). Burnett pitched with an inguinal hernia for most of the season, which he had surgically repaired earlier this month.
Todd Zolecki is a reporter for MLB.com. This story was not subject to the approval of Major League Baseball or its clubs.