Coghlan makes most of opportunity with Cubs
In first year with Chicago, outfielder has his best season since '09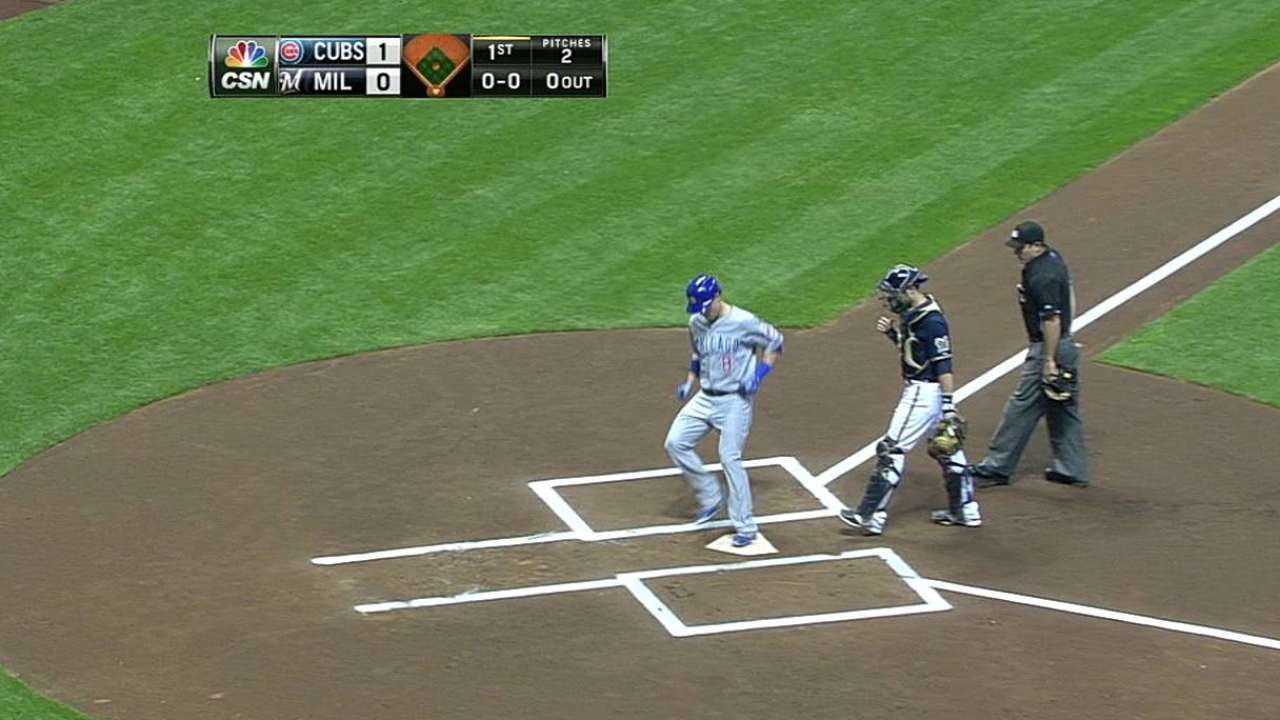 MESA, Ariz. -- Anthony Iapoce remembers Chris Coghlan's first at-bat with the Marlins' Class A Jamestown team in 2006. It's been a roller coaster ride for Coghlan since then, but Iapoce could tell the outfielder was in a good state of mind in Spring Training with the Cubs earlier this year.
"It was really good to see him with a huge smile on his face," said Iapoce, now the Cubs' Minor League hitting coordinator. "A lot of people say they're grateful for the opportunity, but that's Chris speaking from the heart."
Coghlan took advantage of his playing time this past season with the Cubs, looking more like the player who won the National League Rookie of the Year Award in 2009. This year, he batted .283 with nine home runs and 28 doubles in 125 games, his best numbers since that first big league season with the Marlins when he hit .321 with nine homers and 31 doubles.
"It wasn't that I can't do it," Coghlan said. "It was, 'Will I get another opportunity?'"
It was a fair question. Injuries have slowed his career. Coghlan needed left knee surgery in August 2010, and he was limited in playing time over the next three seasons. He appeared in 70 games in 2013 and was then non-tendered by the Marlins. The Cubs signed him to a Minor League contract in January.
"The numbers are what they are," Coghlan said. "Obviously they help, because that's how we're judged, but I really try not to judge myself on that because sometimes they can be fleeting. What I feel most proud about and most grateful is the coaching staff and some of the things they've shown me and the things I've been able to improve on. I feel I've gotten a lot better, so I don't need the numbers to justify that, even though they do help."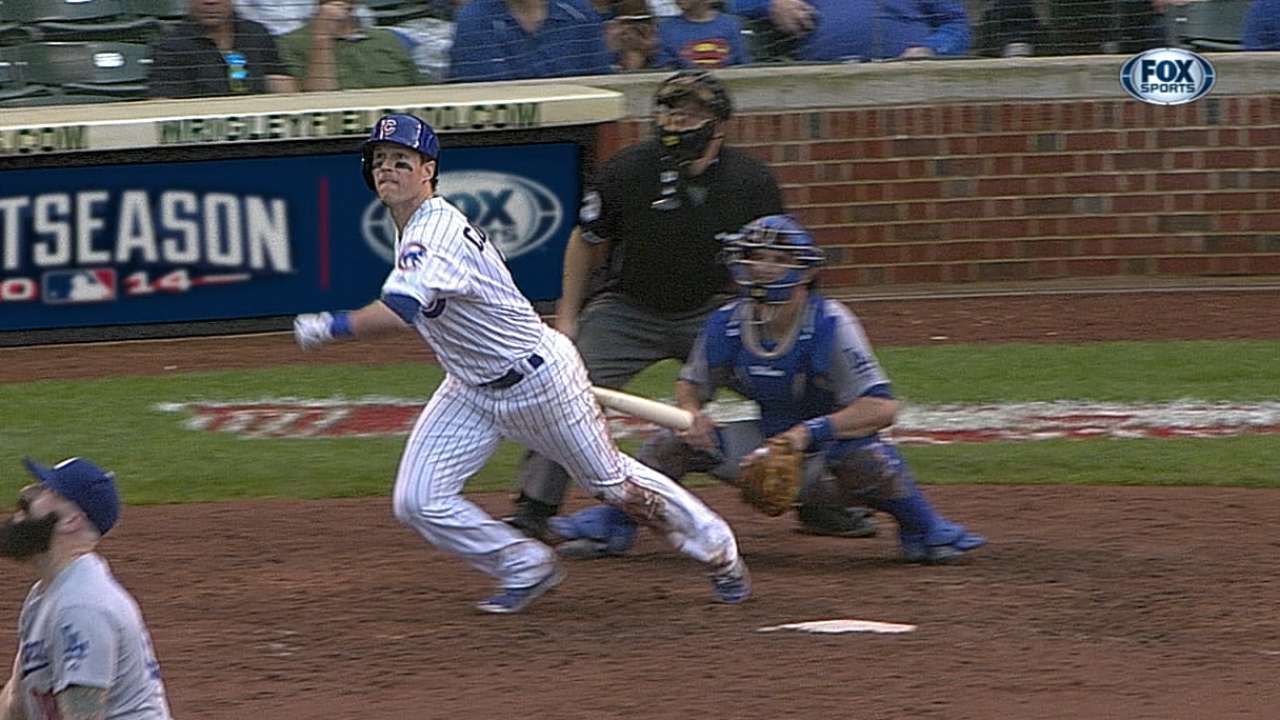 Iapoce isn't surprised. He's convinced that if anyone needed a change of scenery, it was Coghlan.
"Of all the organizations I've been in, he's the only guy here who I saw his first at-bat, and to see him now doing what he's doing, and how he persevered through everything is inspiring," Iapoce said. "We would laugh about it -- 'Hey, we were together in Jamestown.'"
Coghlan, 29, began the 2014 season at Triple-A Iowa, where he batted a less-than-impressive .243 in 24 games. He was promoted in early May when Ryan Sweeney was injured, and Coghlan never looked back.
"He ended up being one of the better players on the team," Iapoce said.
Did it help Coghlan to be reunited with Iapoce?
"If he showed up today and said, 'Let's hit,' the actual hitting would be the last thing we'd talk about, and we'd have a good session," Iapoce said. "He's been through so much since he started in '06 to where he is right now."
What Coghlan did was give the Cubs something to think about this offseason as they project the 2015 roster. On the team's wish list is upgrading the outfield in terms of depth. Jorge Soler is expected to be the full-time right fielder, and Arismendy Alcantara was impressive in his debut in center. Other names on the list include Sweeney and Justin Ruggiano, who both ended the year on the disabled list.
Coghlan's strong showing doesn't mean anything is guaranteed.
"You can never be comfortable in this game," he said. "I've been able to see that and listen to other guys and played with guys who are older and helped me with that perspective. For me, and my mentality now, I have something to prove every single day. I don't care what people say, I don't need to be fluffed, I don't need to see my stats, I don't need to do interviews, I don't need accolades. I just know what I have to do and control, and stay focused on what I can control."
He'll be one of the many Cubs players who get back to work for the 2015 season this month.
"Those numbers don't justify everything you put in and everything you do," Coghlan said of his 2014 season. "That's something for the media and other organizations to look at. They can say, 'Maybe he is better than a one-year wonder,' which is what they said about me.
"For me, I can see the process get better and see what I learned," he said. "That's what I'm grateful for, is that I've been able to apply the things I've learned the last couple years."
Iapoce can't wait to see Coghlan next spring.
"When you believe in the journey and the process and throw your heart into it fully and you don't get the results when you want them, and you stick through it, good things will happen," Iapoce said. "You don't know when, but it'll happen."
Carrie Muskat is a reporter for MLB.com. She writes a blog, Muskat Ramblings, and you can follow her on Twitter @CarrieMuskat. This story was not subject to the approval of Major League Baseball or its clubs.