Hudson's first taste of postseason celebration is sweet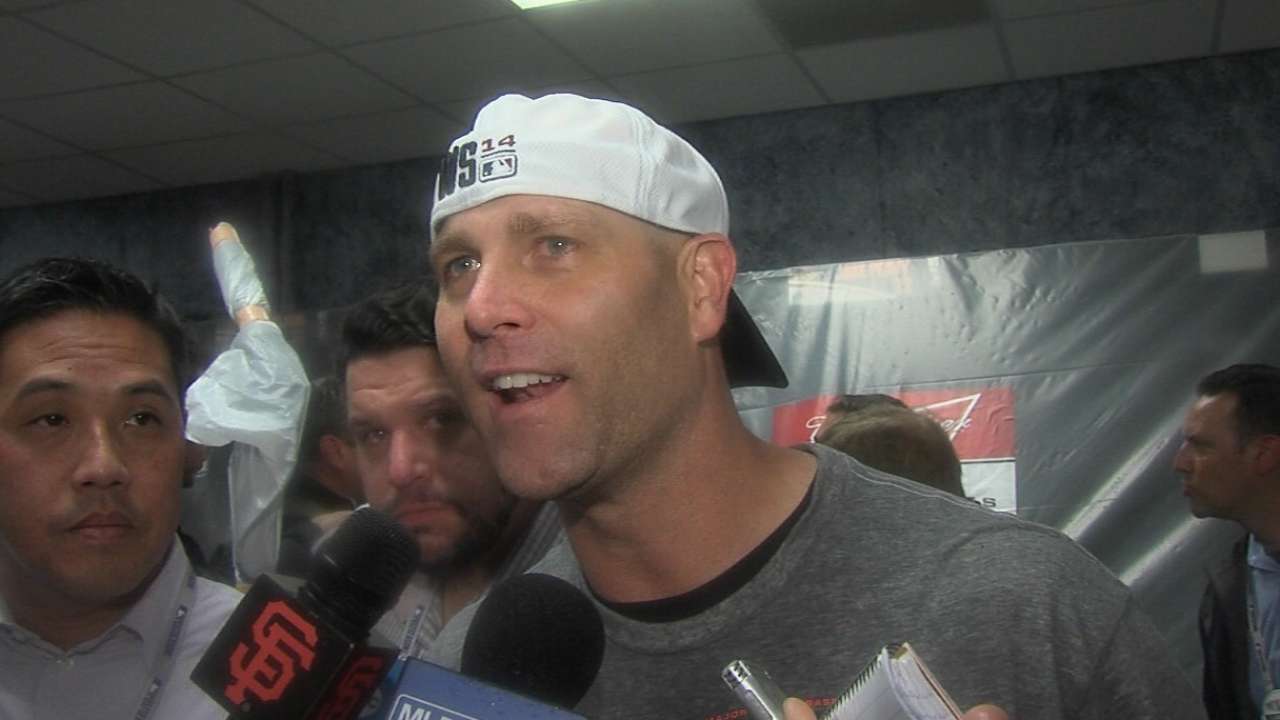 KANSAS CITY -- Postseasons are nothing to new to Tim Hudson. He's played in seven of them, beginning in 2000 with the Oakland A's. But postseason celebrations? He had never been a part of one -- until Wednesday night at Kauffman Stadium after the Giants beat the Royals, 3-2, in Game 7.
The Giants may have won three World Series in five seasons, but this was Hudson's first. Six prior trips to the playoffs, six exits in the Division Series -- four times with Oakland (2000 to 2003), twice with Atlanta (2005 and 2010).
So even though he is the elder statesman of this team and the guy who's been there and done that, Hudson -- wide-eyed, grinning from ear to ear -- looked a little rookie-ish as he celebrated with his teammates.
"It's so sweet," Hudson said, soaked in beer, champagne and sheer joy. "It's just how I thought it would be."
Truth be told, champagne celebrations are pretty standard these days. The bubbly is wheeled in by the clubhouse staff, the players put on their goggles, someone starts yelling and then they all fall in line. You hear the pop-pop-pop of the bottles, then it's a free-for-all.
This never gets old for players, even after they've won a couple of World Series already, as the Giants did in 2010 and 2012, but the routine is pretty familiar by this point. For Hudson, however, this is the part of October baseball that had eluded him all of these years. He's 39 now and 15-plus years removed from his Major League debut. He's proven to be one of the best during his time in the big leagues, compiling a .633 winning percentage and 3.45 ERA over 3,003 regular-season innings.
He's also battled plenty of adversity, none of which was more dramatic than his comeback after a fractured ankle cut short his 2013 season with the Braves. After that season he signed with the Giants as a free agent, and now he's a World Series champion.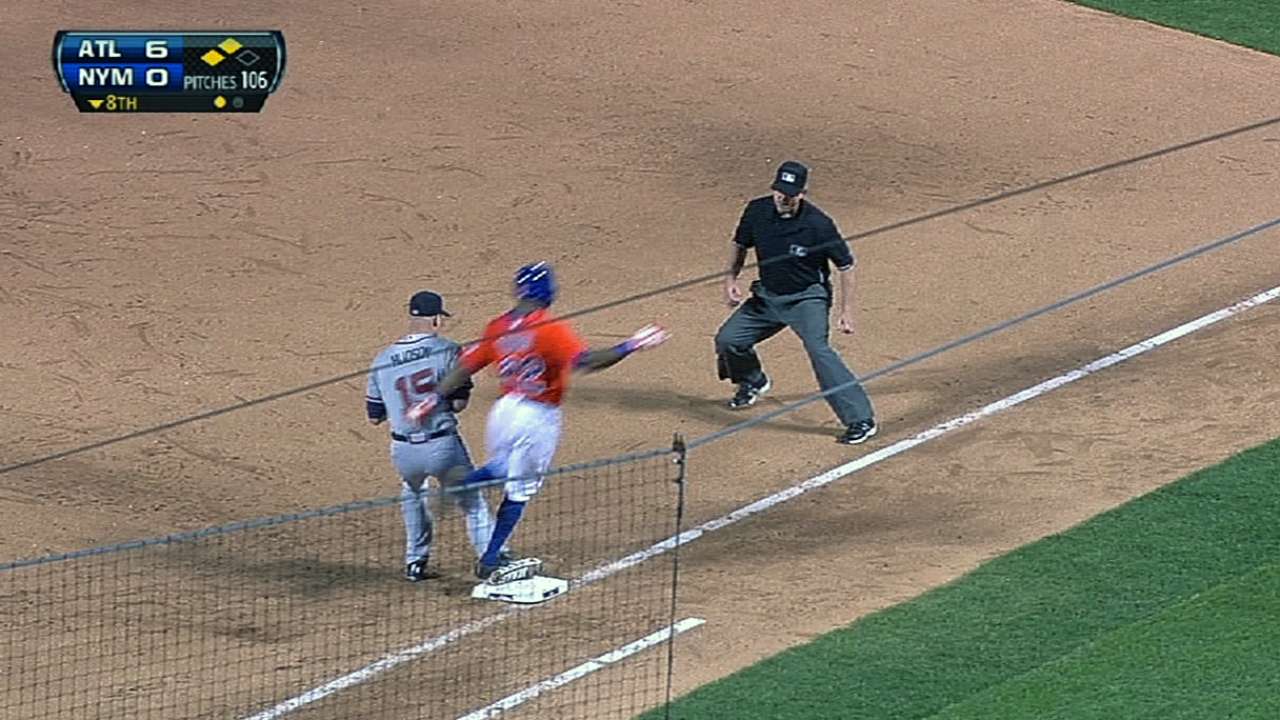 Most players never get to play in a World Series, let alone win one. Judging from Hudson's reaction as he celebrated, this was well worth the wait.
Hudson has played on some phenomenally talented teams, many of which were picked to get to the Fall Classic. It could be argued that he played on far more talented clubs than this year's Giants.
So what is it about this team?
Hudson, overcome, kept it in simple terms.
"It's a bunch of warriors," Hudson said. "A bunch of team players. They find ways to win, find ways to pick each other up. Tonight was a great example of it."
Indeed. Hudson, the Game 7 starter, was picked up in a huge way by this year's version of Mr. October, Madison Bumgarner. Hudson lasted just 1 1/3 innings, and the "bullpen" -- that is, Bumgarner -- finished it out, tossing five scoreless frames only three days after cruising to a win in Game 5.
Hudson was more than happy to watch this one unfold from the bench, and he savored the moment when Pablo Sandoval caught the final out.
"It was awesome," Hudson said. "It's how you would think it would be. You wait a long time for this to happen. You see that ball pop up, and Panda's under it. It was just great."
Alyson Footer is a national correspondent for MLB.com. Follow her on Twitter @alysonfooter. This story was not subject to the approval of Major League Baseball or its clubs.