Free agents Shields, Butler hope to return to Royals
Aoki, Hochevar also prefer to stay in KC; Ibanez, Willingham, Frasor, Downs round out list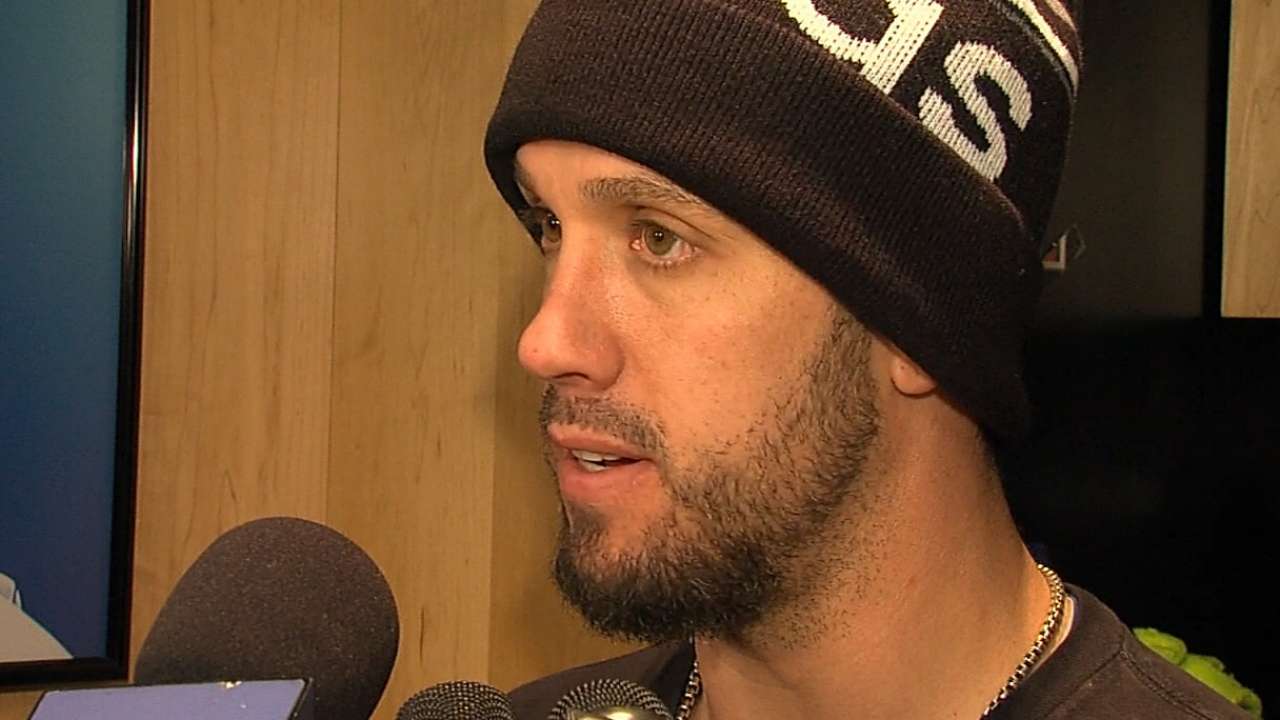 KANSAS CITY -- Pitcher James Shields heads a list of eight potential free agents from the Royals' American League championship club and, in the wake of Wednesday night's World Series loss, he said he'd like to return.
"I had a phenomenal two years -- so far," Shields said. "I'm still a Royal as it is right now, but I definitely would like to come back. ... We'll see what the future holds for me."
That future undoubtedly will include some rich offers that might be too much for the Royals to match.
Designated hitter Billy Butler is on the list -- if the Royals decline to exercise the club option on his $12.5 million contract for next year, which is likely. The buyout is $1 million.
"Even if they decline it, you can still talk. Nothing's been said. I haven't been told anything, nor should I. We were focused on the World Series," Butler said. "The only thing I know is I've been a Royal my whole life -- since I was 18 years old, my whole professional career. I bleed Royal blue, and I'm a proven Major League player. If it's not here, it's somewhere else, but I'd rather it just be here."
Right fielder Nori Aoki, through a contract provision from his Milwaukee days, can become a free agent this winter, and he also sounded eager to return.
"Of course, I want to be back here next year. I went through a whole season with these guys," Aoki said. "They're all unbelievable teammates, so I want to come back next year."
Pitcher Luke Hochevar, coming up on free agency, missed the entire season after Tommy John surgery but hopes to stay in a Kansas City uniform.
"Hopefully I'm back here and we're doing it again. That's what I hope," Hochevar said. "We'll see how it goes. Hopefully I'm back in this clubhouse again."
Other potential free agents are outfielders Raul Ibanez and Josh Willingham and relief pitchers Jason Frasor and Scott Downs.
Retirement is a possibility for Ibanez and Willingham.
"Of course, when you're 42, it's definitely an option," Ibanez said. "I think the time will come when I'll address that, but now is not the time."
Willingham, who refuted earlier reports that he had decided to retire? "I have no idea," he said.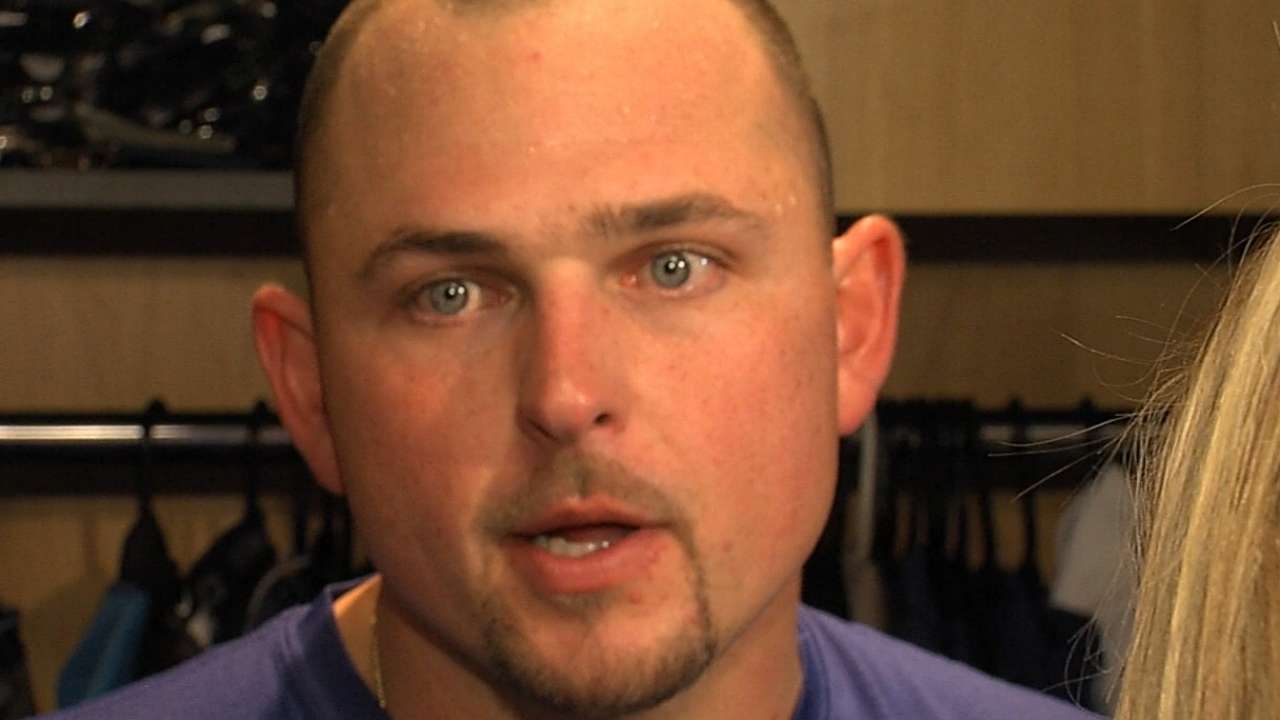 Dick Kaegel is a reporter for MLB.com. This story was not subject to the approval of Major League Baseball or its clubs.