Moore: Taste of World Series fuel for return
Proud of growth, maturity, GM to stick with formula that re-established Royals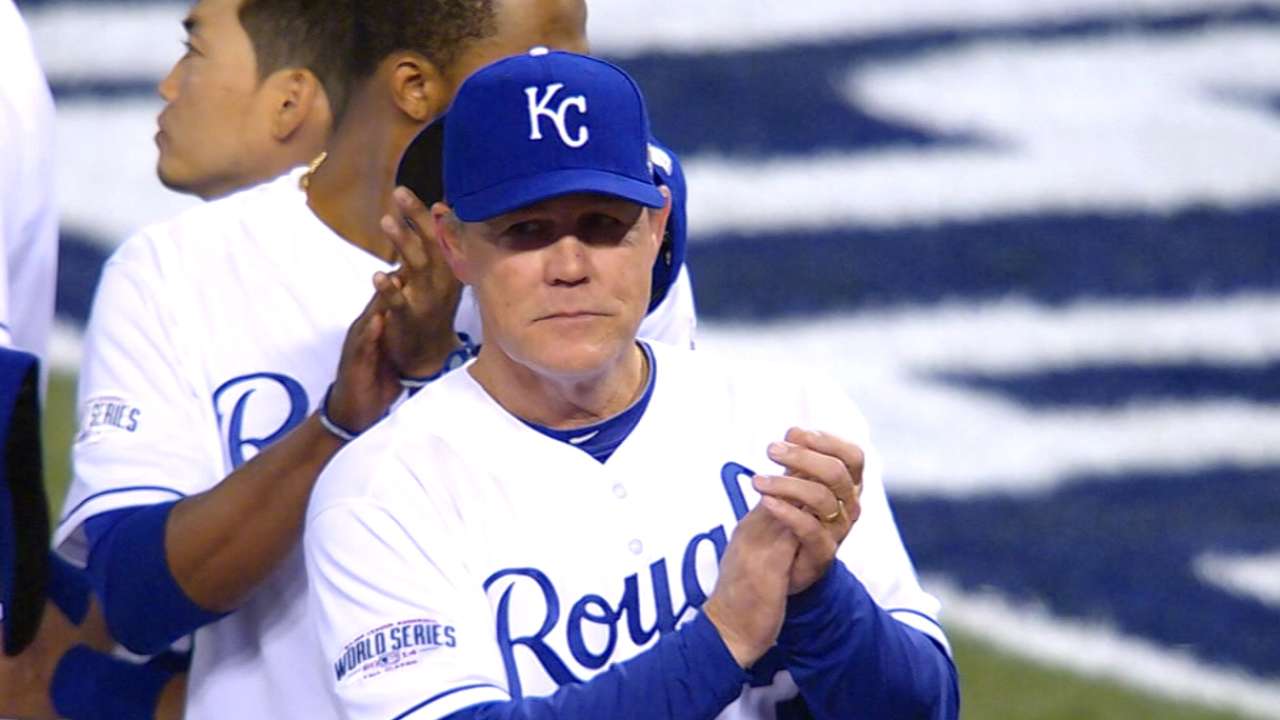 KANSAS CITY -- For the Royals' franchise, this World Series experience meant maturity, both for the players and the organization. Both have moved to a higher echelon in their sport.
"It's the only thing that these players will think about -- getting back to this stage. Because of that, it's going to serve them well going forward," said general manager Dayton Moore. "Once you've tasted the playoffs and then the World Series and a Game 7, the only thing that motivates you is getting back on that platform. So it's served us well."
Manager Ned Yost agreed that the players made huge strides this season.
"With this postseason experience, they got over the hump," Yost said. "Last year I'm like, 'OK, I hope they got over the hump.' There is no hoping anymore. ... They're still very, very hungry. They know how close they came, and they're going to want to taste it again."
It was Moore, after arriving in Kansas City in 2006, who began rebuilding the franchise from within by strengthening the Minor League system and putting an emphasis on homegrown talent.
One result was that the Royals had enough talent depth that they were able to trade away four prospects, including outfielder Wil Myers and pitcher Jake Odorizzi, in a deal that brought them pitchers James Shields and Wade Davis from Tampa Bay. Both played big roles in the Royals' rise to the World Series this year.
Moore said the Royals will continue to concentrate on pitching, defense and speed in forming their future rosters.
"This ballpark demands that you have a lot of speed and starting pitchers that throw strikes and a bullpen that is powerful. That's the formula we've tried to put together, and we'll continue to add players of those qualities," he said. "We're going to have to make some tough decisions with our roster, and we'll continue to add players that fit in. We're going to have to continue to add starting pitching, but we'll continue to try to put it together the way we have."
Moore was speaking in the wake of a tough loss to the Giants in Game 7 of the World Series.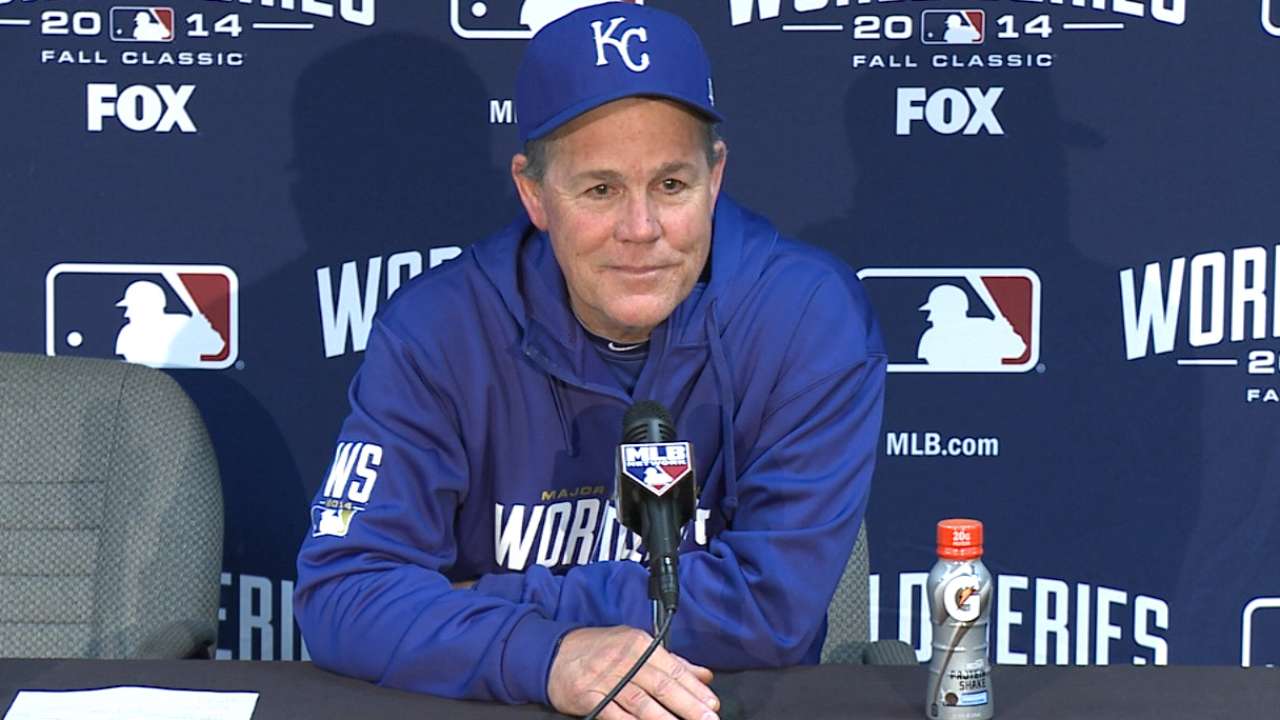 "It hurts a great deal but, at the same time, we're very proud of what we've been able to accomplish. Hopefully, we can get another opportunity," Moore said.
"It hurts, but we'll be back."
Dick Kaegel is a reporter for MLB.com. This story was not subject to the approval of Major League Baseball or its clubs.