MLB.com Columnist
Joe Posnanski
Recognizing Raines' most memorable games
Premier leadoff man to be inducted into Hall of Fame on Sunday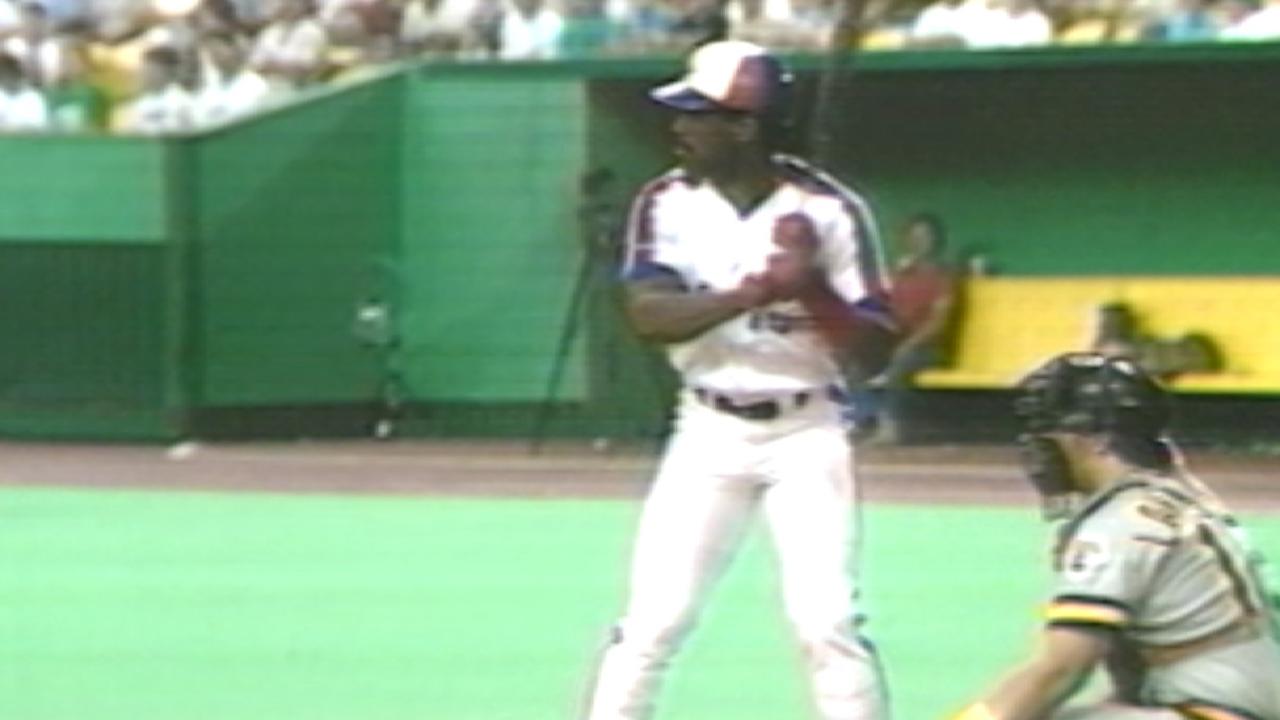 Tim Raines really had two careers. And so when you try to pick out his greatest day, you really need two days, one to represent each side of his baseball life.
There was the young Tim Raines, the Montreal Expos' Tim Raines, when he could do pretty much anything. From 1981-90, Raines hit .302, walked 209 more times than he struck out, led the league in stolen bases four times, in runs twice, in doubles once, and he probably should have won a Most Valuable Player Award or two.
MLB Network's exclusive live coverage of the 2017 Hall of Fame Induction Ceremony -- simulcast live on MLB.com -- will begin with MLB Tonight on Sunday at noon ET, followed by the ceremony at 1:30 p.m. Prior to Sunday's live coverage, MLB Network will televise the 2017 Hall of Fame Awards Presentation at 11 a.m., featuring Rachel Robinson (Buck O'Neil Lifetime Achievement Award), Claire Smith (the J.G. Taylor Spink Award for writers) and the posthumous honoring of Bill King (Ford C. Frick Award for broadcasters). The presentation will also commemorate the 25th anniversary of the release of the film "A League of Their Own."
Raines was a rare talent, mixing power and speed like few ever did. But there were two things going against him. One was that the rarest talent of them all, Rickey Henderson, was starring at exactly the same time and had a very similar skillset. The year Raines stole 90 bases, Henderson stole 108. When Raines slugged .500 and stole 50 bases in 1987 -- something only seven men had done in the previous 50 years -- Henderson had already slugged .500 while stealing 80 bases in 1985. Raines was unlike almost anyone in the history of the game, and at the same time, he wasn't quite Rickey. That marked his career and was probably a big reason why it took 10 years for him to get elected to the Hall of Fame.
The second thing, though, was Raines' overwhelming modesty. There have been many modest stars throughout the years, but Raines was especially so. He simply could not see how good he was. Once, when Bill James was working on arbitration cases, he was trying to explain to Raines that he was as valuable as his teammate Andre Dawson, and Raines simply would not hear it. Dawson was a truly great player, he said. And Raines thought of himself as merely a good one.
Raines' first great day came on Aug. 16, 1987, against the Pirates in Montreal.
Raines began by blasting the ball off the center-field wall for a standup triple. He followed with a double down the right-field line and then cracked a single between first and second. Raines was a homer away from the cycle, and the next time up, he smashed the ball hard, but it wasn't high enough; it was a second double down the right-field line. He was 4-for-4 entering his last at-bat. A reliever named Mark Ross was kind enough to throw a hanging curveball. Raines turned on it and mashed it over the right-field wall for the home run that completed the cycle.
Raines went 5-for-5 with a single, two doubles, a triple, a homer, an RBI and four runs scored. And then, typically, he refused to celebrate himself at all.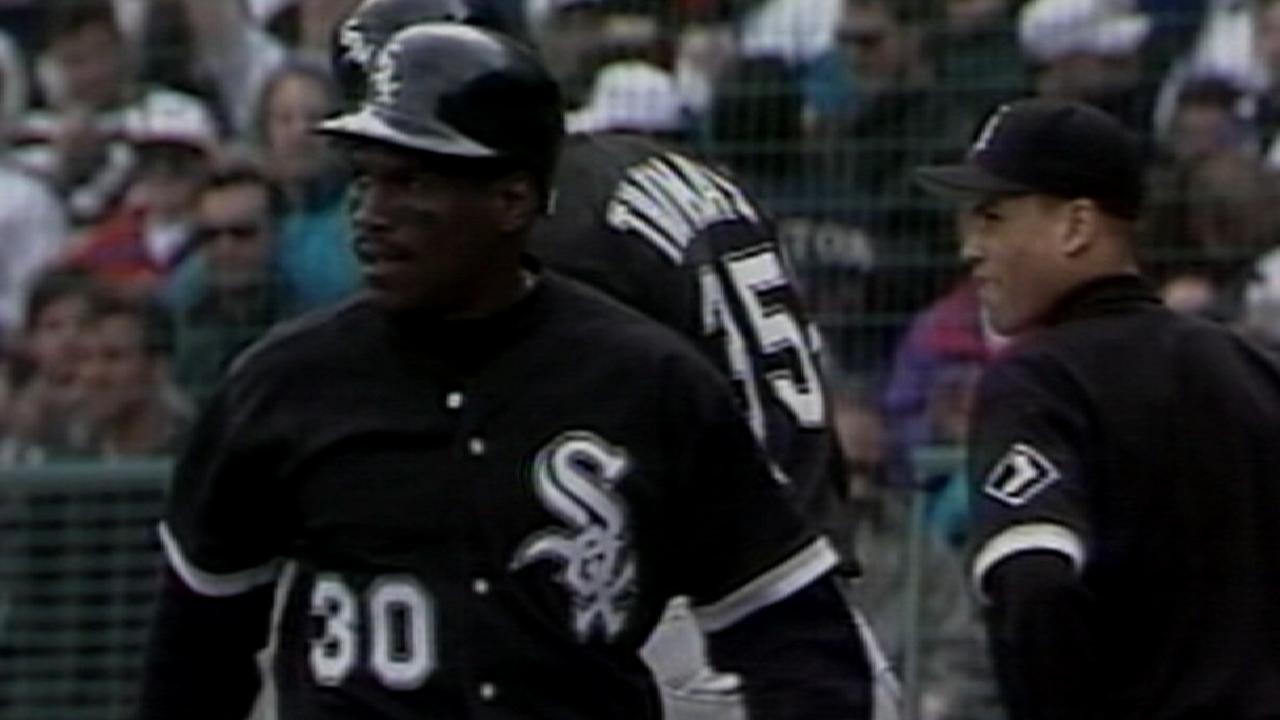 "The way our team keeps fighting back to win," Raines said that day, "you feel you have to do your share. So hitting for the cycle was the way I did it."
Raines then said that Tom Foley was the real hero of the game -- Foley had hit a three-run homer with the Expos trailing in the seventh.
"I did my best," Raines said, "but Tom is the guy you should be talking with."
That was after he hit for the cycle. That was Raines.
The second half of Raines' career, he was more of a sturdy veteran for some very good teams. He was an everyday player for some contending White Sox teams, and he was an effective role player for the Yankees' 1996 and '98 World Series winners. Raines' greatest day during this stretch came on April 18, 1994, when he was playing for the White Sox at Fenway Park.
Raines reached base six times on that day -- on four hits, a walk and an error -- and scored five runs. But what made the day special was that he hit three home runs. Raines is one of only 13 visiting players to hit three homers in a game at Fenway. The list includes Hall of Famers Lou Gehrig, Harmon Killebrew and his teammate that day, Frank Thomas, who accomplished the feat a couple of years later. Thomas did homer that April day to share in Raines' glory.
"I had to," Thomas said. "Otherwise, [Raines] would have never stopped talking about it."
The coolest part of Raines' three-homer game was that after he hit his third home run, the Boston fans stood and applauded for him. Raines and his wife were once subjected to racial profiling at Logan Airport, and his wife was questioned for a robbery, even though the suspect was 10 years younger. As a result, he was on the record saying he never wanted to play in Boston. When the fans stood and applauded him, Raines said, it was special.
"It was a pleasurable thing to see," he told reporters after the game. "The fans here in Boston really appreciate baseball."
Joe Posnanski is an executive columnist for MLB.com. This story was not subject to the approval of Major League Baseball or its clubs.