MLB.com Columnist
Mike Petriello
Favorite mistakes: Hitters who devour meat
Sano led MLB with 1.159 slugging percentage on fat pitches in 2015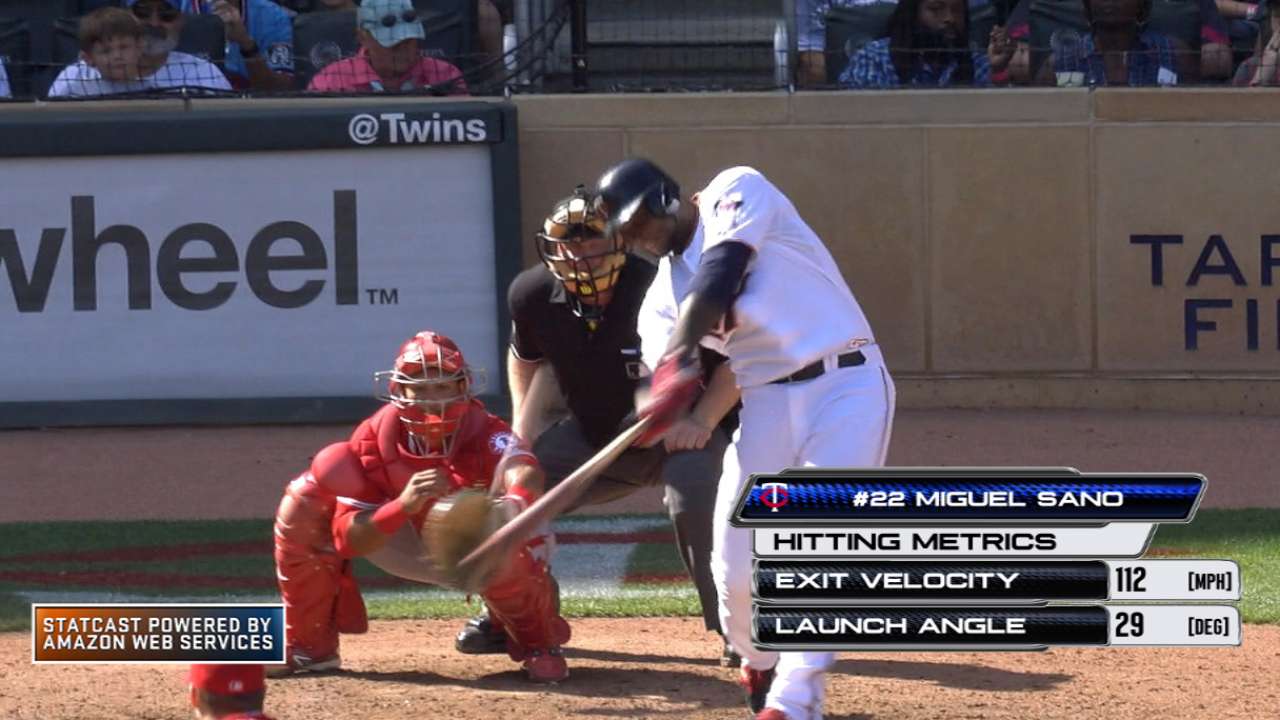 Among the many reasons Major League hitters are having a tougher time putting runs on the board these days is that pitchers simply aren't giving them much to work with. According to pitch tracking data, the percentage of pitches in the strike zone has fallen consistently each year from 2010's 50.4 percent to 2015's 47.8 percent, and that's a big deal, because we've learned that making contact on pitches in the zone as compared to outside it is among the most important things a hitter can do.
So if a hitter actually does get a fat pitch -- or a mistake, or a meatball, or one served on a platter, or whatever you want to call it -- he'd better be ready to do something with it, because he's not likely to get such a lucky opportunity again. But before we run down the best in baseball at taking advantage of the chances offered, an important question arises: What is a mistake, from a pitcher's point of view? We can't always know what a pitcher's intent is, and there's not necessarily one characteristic that always applies to identify those pitches.
More
Mike Petriello is an analyst for MLB.com and the host of the Statcast podcast. He has previously written for ESPN Insider and FanGraphs. This story was not subject to the approval of Major League Baseball or its clubs.