MLB.com Columnist
Mark Feinsand
Who might bid on Harper after 2018?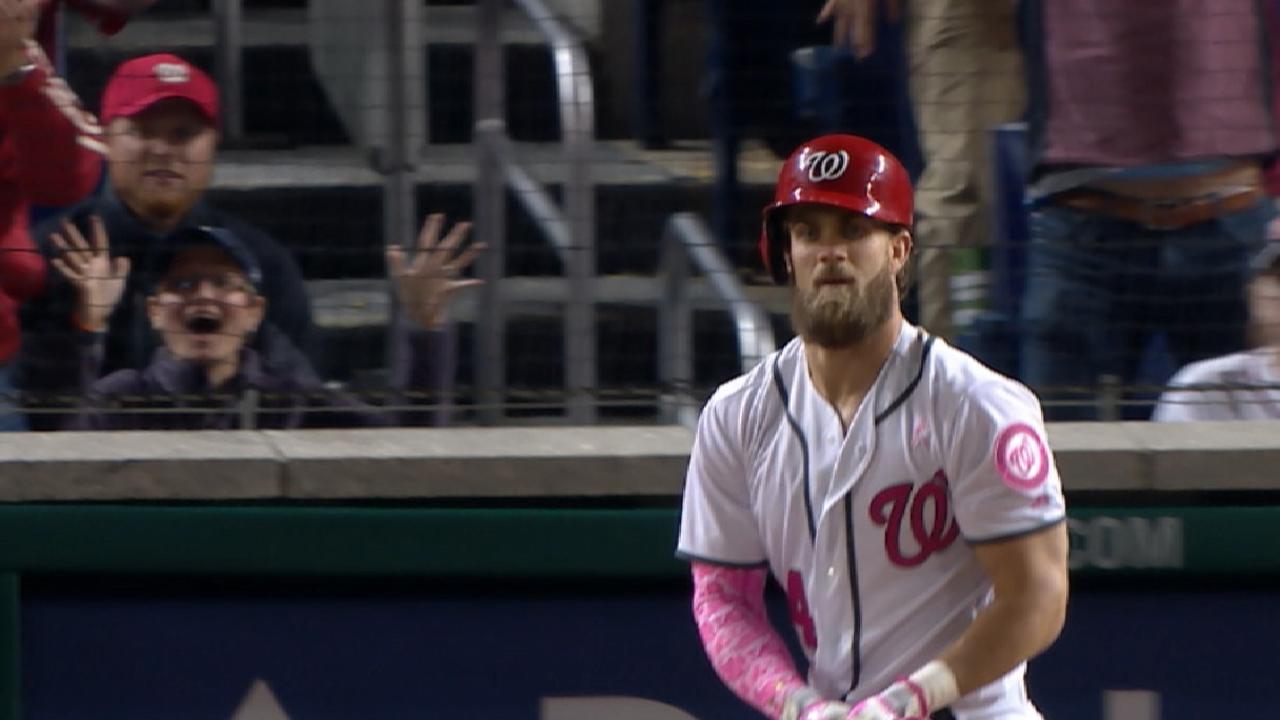 Having already agreed to a contract for 2018, Bryce Harper can focus exclusively on baseball for the next 17 months or so. Then the real fun begins.
Harper will earn $21.65 million next season, his final year before he heads to free agency. That's the highest salary in history for an arbitration-eligible player, which is not shocking given Harper's résumé and the fact that he's off to another stellar start in 2017.
Continue Reading
Mark Feinsand, an executive reporter, originally joined MLB.com as a reporter in 2001. This story was not subject to the approval of Major League Baseball or its clubs.