MLB.com Columnist
Jon Paul Morosi
Pitcher? Hitter? Both! And soon, Ohtani in play
Parties agree to new rules regarding NPB player transfers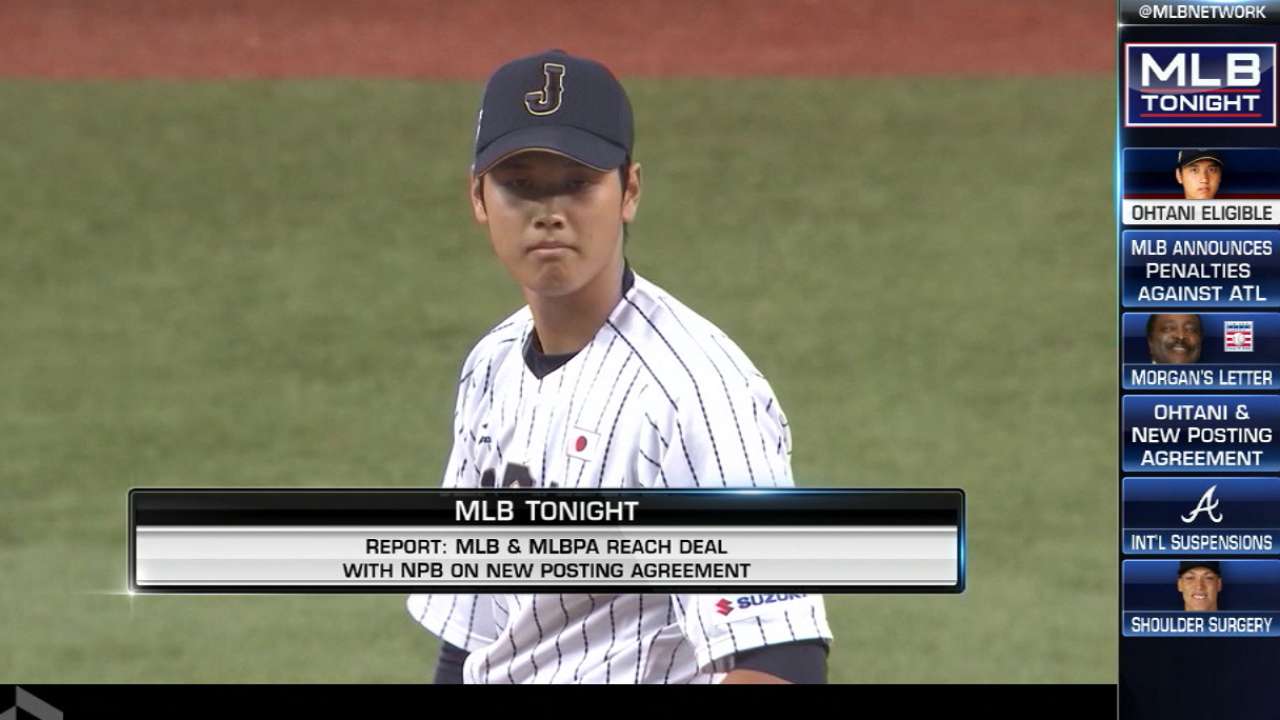 At last, we can say it: Shohei Ohtani is coming to Major League Baseball in 2018.
Officials from Major League Baseball, the MLB Players Association and Nippon Professional Baseball agreed Tuesday on a new posting system to govern player transfers from Japan to North America, sources confirmed to MLB.com. Once MLB owners ratify the terms on Dec. 1 -- viewed as a formality -- the NPB's Hokkaido Nippon-Ham Fighters will post Ohtani to MLB clubs, initiating a courtship period for the two-way phenom that will culminate just before Christmas.
Continue Reading
Jon Paul Morosi is a reporter for MLB.com and MLB Network. He has also covered baseball for FOX Sports, the Detroit Free Press, and the Seattle Post-Intelligencer. This story was not subject to the approval of Major League Baseball or its clubs.