What to watch for in today's games
Matinee baseball to rule schedule; Scherzer vs. Lester at night at Wrigley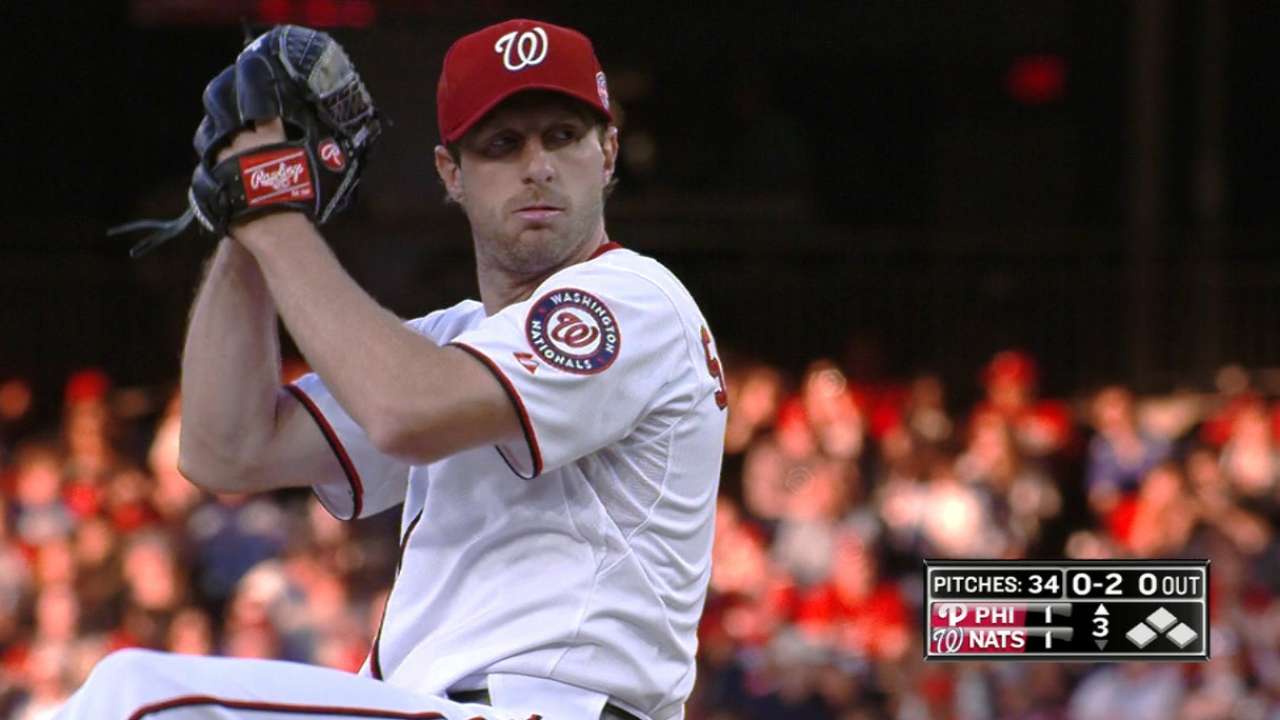 There are 11 day games today, but the main event is a nighttime contest involving a pair of transplanted aces.
Max Scherzer and Jon Lester both signed lucrative free-agent contracts to move from the American League to the National League in the offseason, and they're both thriving in their transition. They'll match up at Wrigley Field at 8:05 p.m. ET.
More
Spencer Fordin is a reporter for MLB.com. This story was not subject to the approval of Major League Baseball or its clubs.