71 years later, Wrigley welcomes World tonight!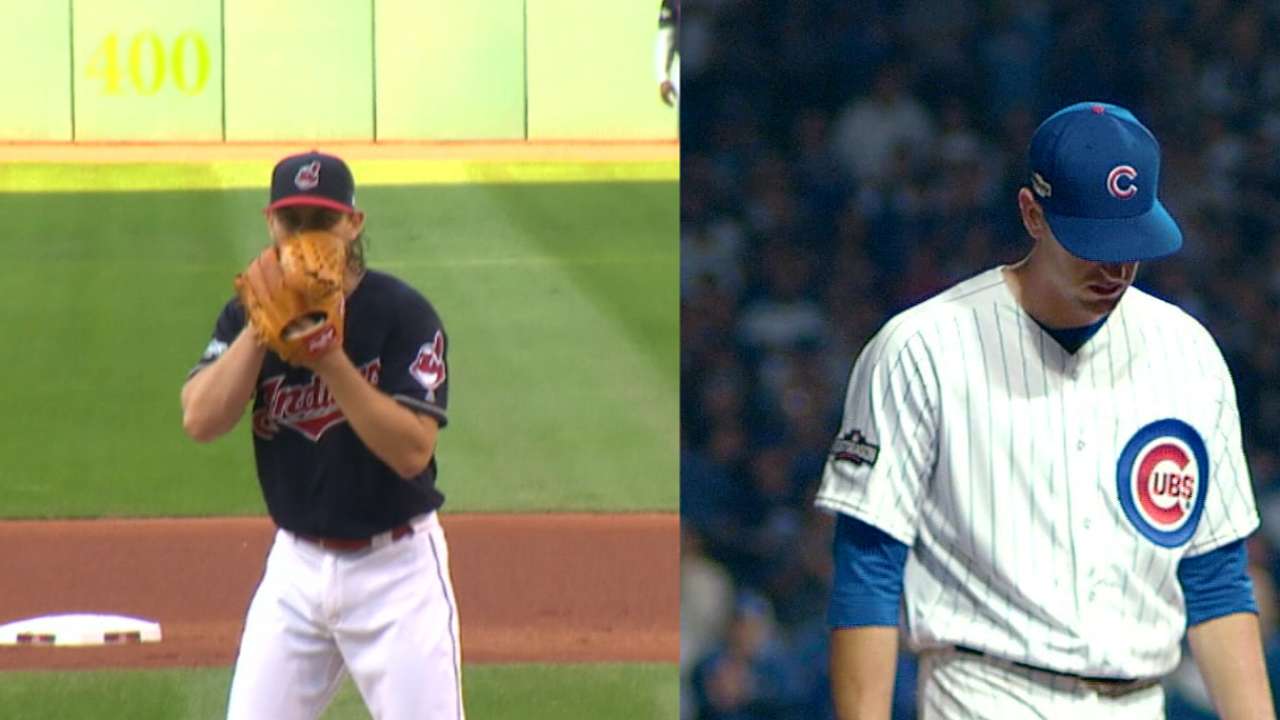 The ivy is beginning to change from green to red, an awesome autumnal attribute the public has rarely, if ever, seen. The corner of Clark and Addison is bustling with activity in the final days of October, some people simply gawking at the old yard that is still blissfully open for business, others lined up on the off chance an unclaimed ticket should rain down from the heavens or, less majestically but still successfully, from the ticket booths. Over at the Harry Caray statue at Sheffield and Waveland, they've placed green apples at the legs of the beloved broadcaster, a nod to his long-ago promise that "sure as God made green apples, someday the Cubs are going to be in the World Series."
Well, finally, they are in the World Series, and it arrives at Wrigley Field tonight, with the Indians and Cubs knotted at one win apiece in a Fall Classic with historic implications. And the sound that is going to emanate out of this building -- from generations of fans who had to wonder if this day would ever come -- will be a roar 71 long years in the making.
Continue Reading
Anthony Castrovince has been a reporter for MLB.com since 2004. Read his columns and follow him on Twitter at @Castrovince. This story was not subject to the approval of Major League Baseball or its clubs.