MLB.com Columnist
Mike Petriello
Addison's power breakout has already begun
10 second-half home runs was third on Cubs behind Bryant, Rizzo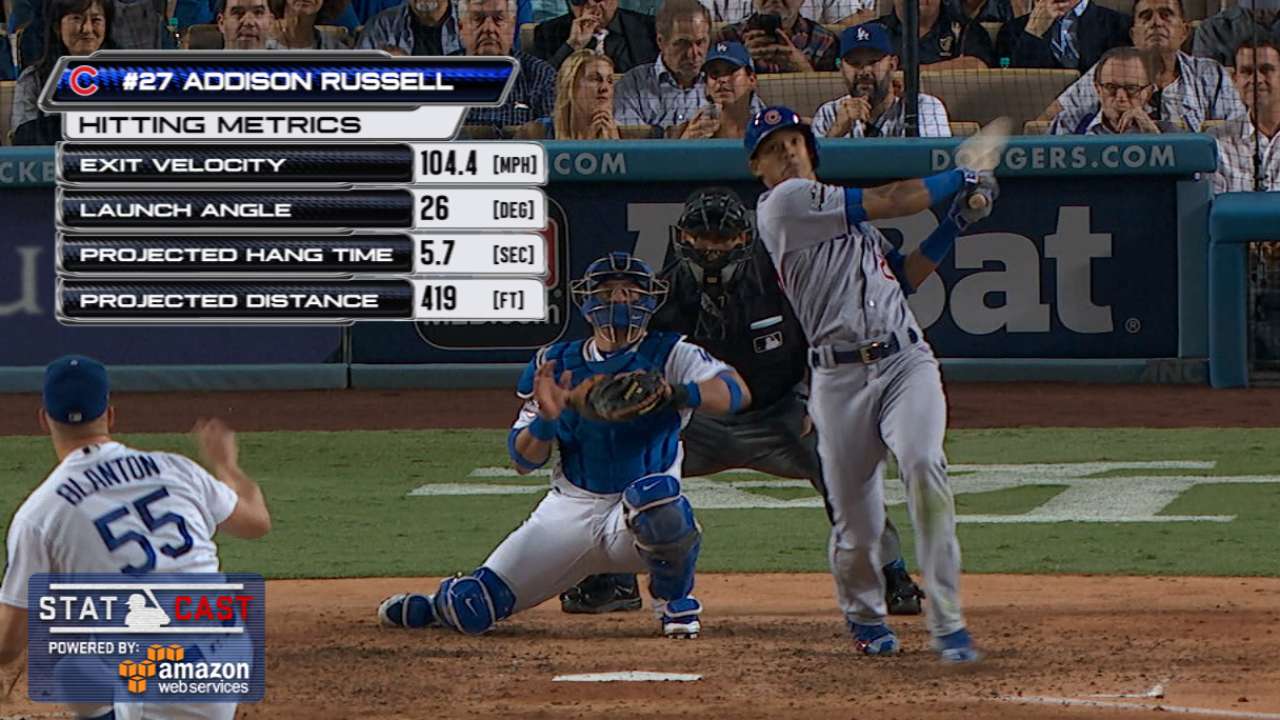 Where does Addison Russell fit in the structure of baseball's young stars? He was an important part of the Cubs' magical World Series run, sure, but larger names like Kris Bryant, Jake Arrieta, Anthony Rizzo, Kyle Schwarber and even Joe Maddon command more attention. Russell is one of the best young shortstops, clearly, but given that we're in something of a golden age of young shortstops, the names of Corey Seager, Carlos Correa and Francisco Lindor must come up before his.
That being the case, Russell currently operates in the odd space where he's both extremely valuable -- thanks to his plus defense, his 6.9 Wins Above Replacement (per FanGraphs) are the sixth highest among shortstops over the past two years -- yet he hasn't really had that true breakout season, because he's been a slightly below-average hitter in each of his two years with the Cubs. So far, his career line of .240/.314/.404 (93 wRC+, where 100 is league average) is more in line with Chase Headley and Angel Pagan in 2015-16 than it is with the stars above.
Continue Reading
Mike Petriello is an analyst for MLB.com and the host of the Statcast podcast. He has previously written for ESPN Insider and FanGraphs. This story was not subject to the approval of Major League Baseball or its clubs.