LA at 50? Dodger that! Kershaw schools Rox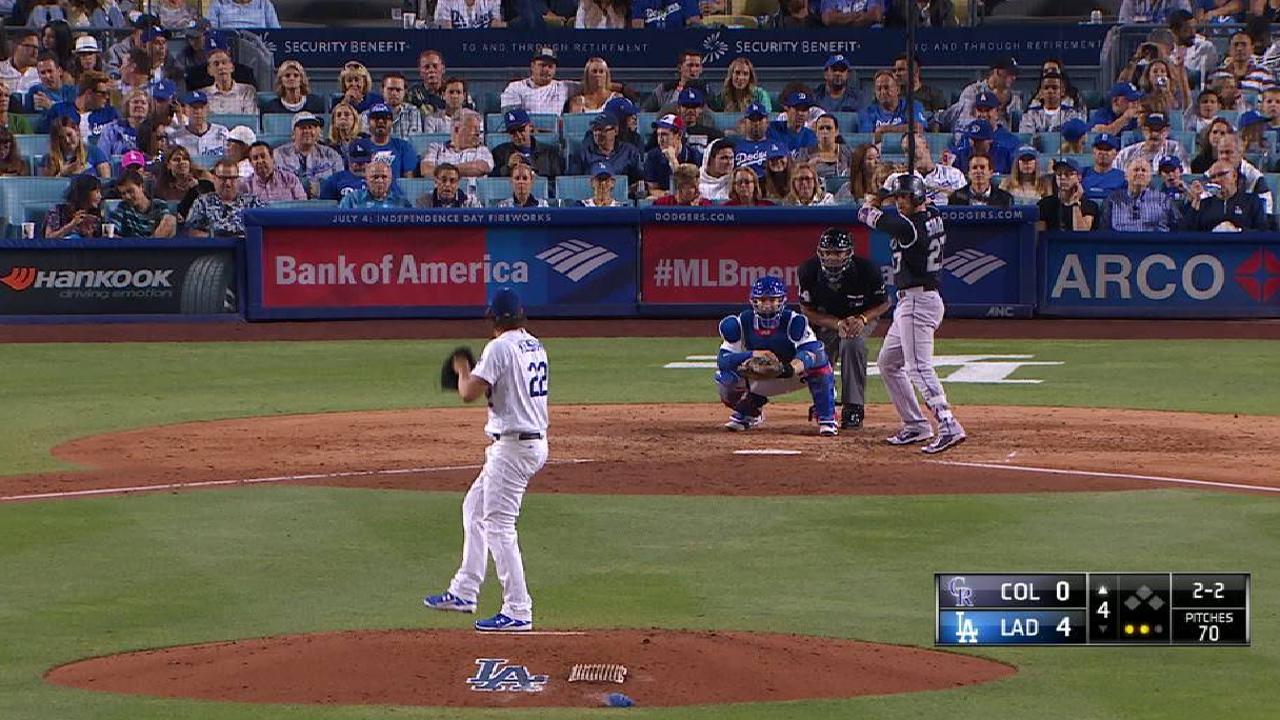 LOS ANGELES -- The Dodgers got a solid start from ace Clayton Kershaw and took advantage of some wild Rockies pitching to cruise to a 4-0 victory on Saturday night at Dodger Stadium, becoming the second team in the Majors and first in the National League to reach 50 wins.
Kershaw worked six scoreless innings with eight punchouts for his 11th victory of the season and 137th of his career, moving the lefty past Johnny Podres for sole possession of ninth place in franchise history. The Dodgers have won a season-high nine straight games, as well as each of Kershaw's last 10 outings.
Continue Reading