Lawrie, Escobar have different takes on text apology
A's third baseman says he sent message to KC shortstop, who says he never got it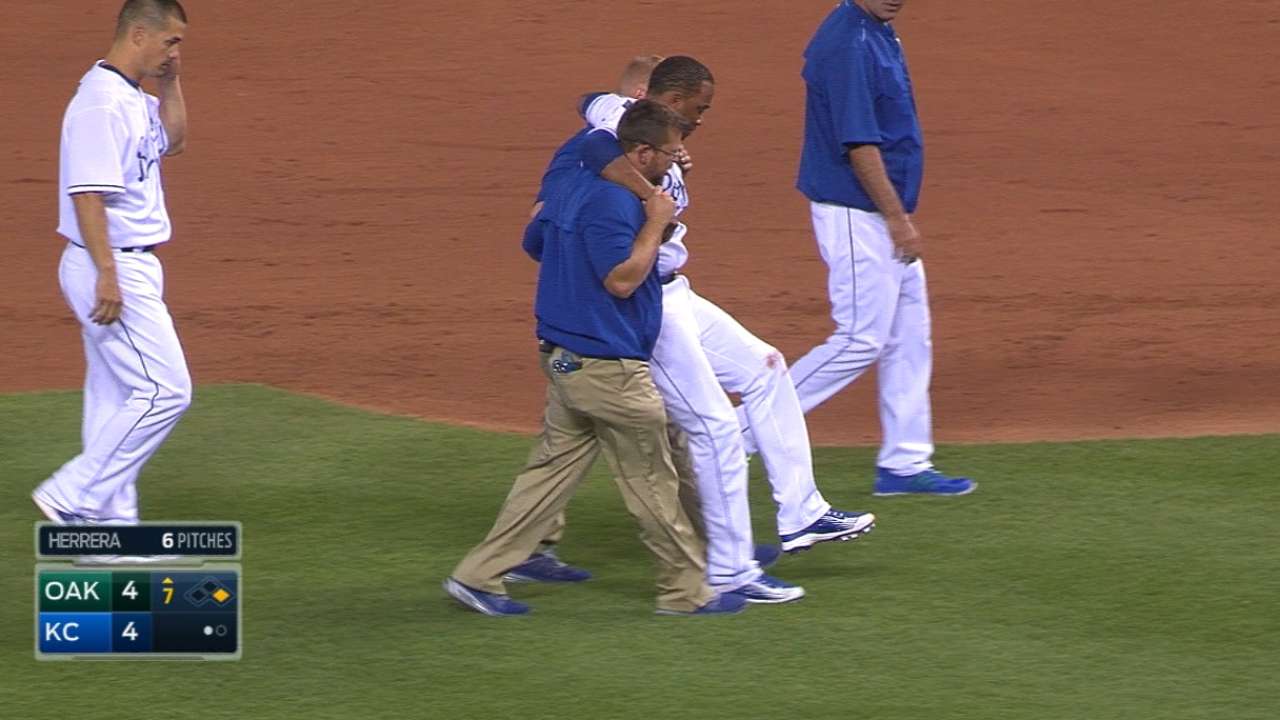 KANSAS CITY -- Before the A's and Royals met again in the middle of the diamond during a 5-0 Oakland victory, contradictory messages raced between their clubhouses.
On one end, Royals shortstop Alcides Escobar claimed he had yet to hear from A's third baseman Brett Lawrie, who slid into Escobar while attempting to break up what he thought could be a double play in the seventh inning of Friday's opener, causing a mild strain and contusion to Escobar's left knee.
More
Jane Lee is a reporter for MLB.com. This story was not subject to the approval of Major League Baseball or its clubs.