Sox-tober! Papi HR jolts Jays, starts party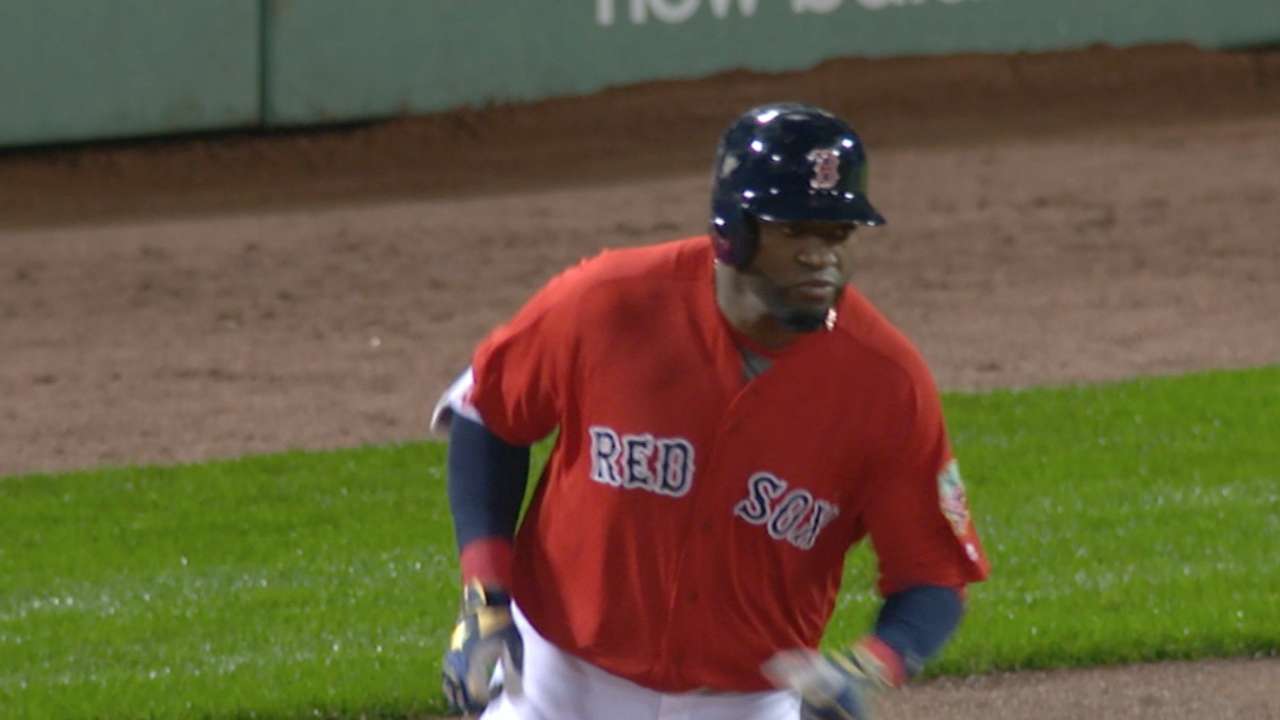 BOSTON -- David Ortiz began his final regular-season weekend with a go-ahead two-run homer that damaged Toronto's postseason hopes while leading the Red Sox to a 5-3 victory Friday at Fenway Park that improved their chances at home field in the American League Division Series.
The loss slipped the Blue Jays into the second AL Wild Card spot one game behind the Orioles, who beat the Yankees. Toronto is just a half-game ahead of the Tigers, who defeated the Braves, and one game ahead of the Mariners, who beat the A's. The Red Sox maintained their half-game lead over the Indians for the No. 2 seed and own the tiebreaker because Boston won the season series. The Red Sox-Indians matchup in the Division Series is set now that Texas clinched the No. 1 seed in the AL.
Continue Reading