How Manny HRs? 3, and 3rd is walk-off GS!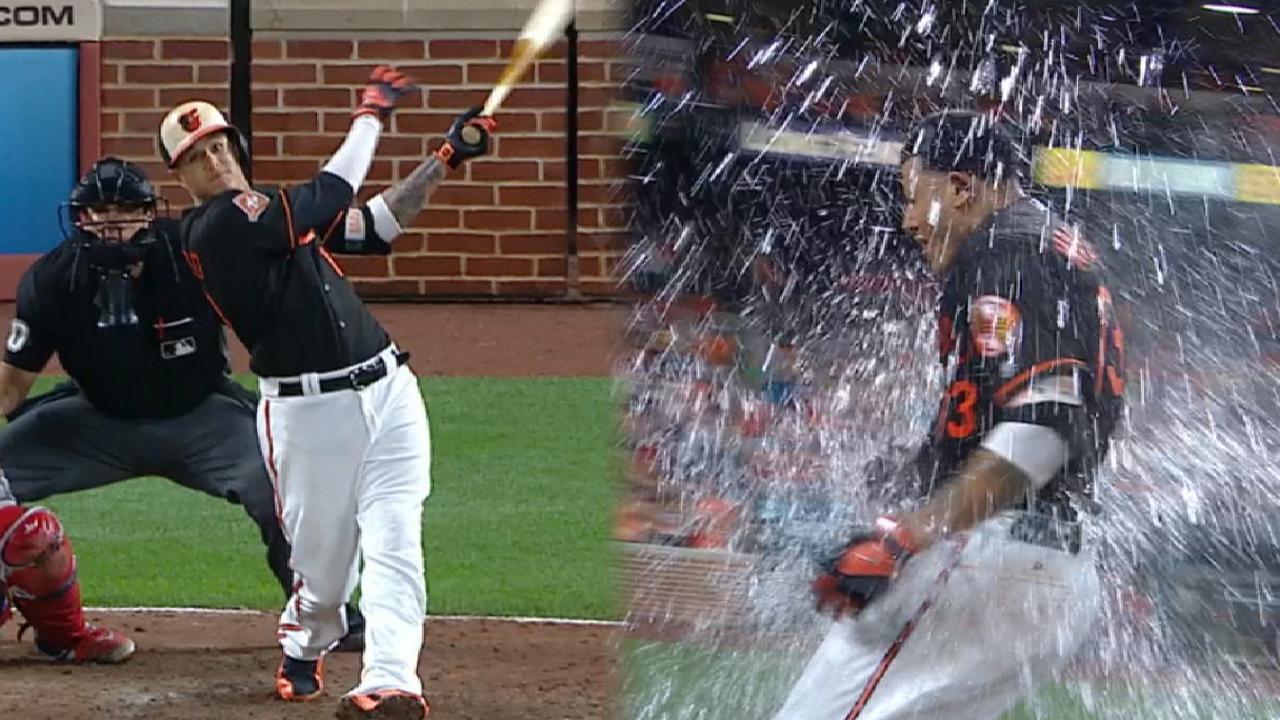 BALTIMORE -- Manny Machado is back and it's a scary thought for the rest of the league, perhaps one that could change the game in the Orioles' American League Wild Card hopes.
Friday was a perfect example. After an early five-run deficit, Machado -- who had already homered twice -- came up with the bases loaded and did the unthinkable: blasting a grand slam to catapult Baltimore to a 9-7 walkoff win over the Angels.
Continue Reading