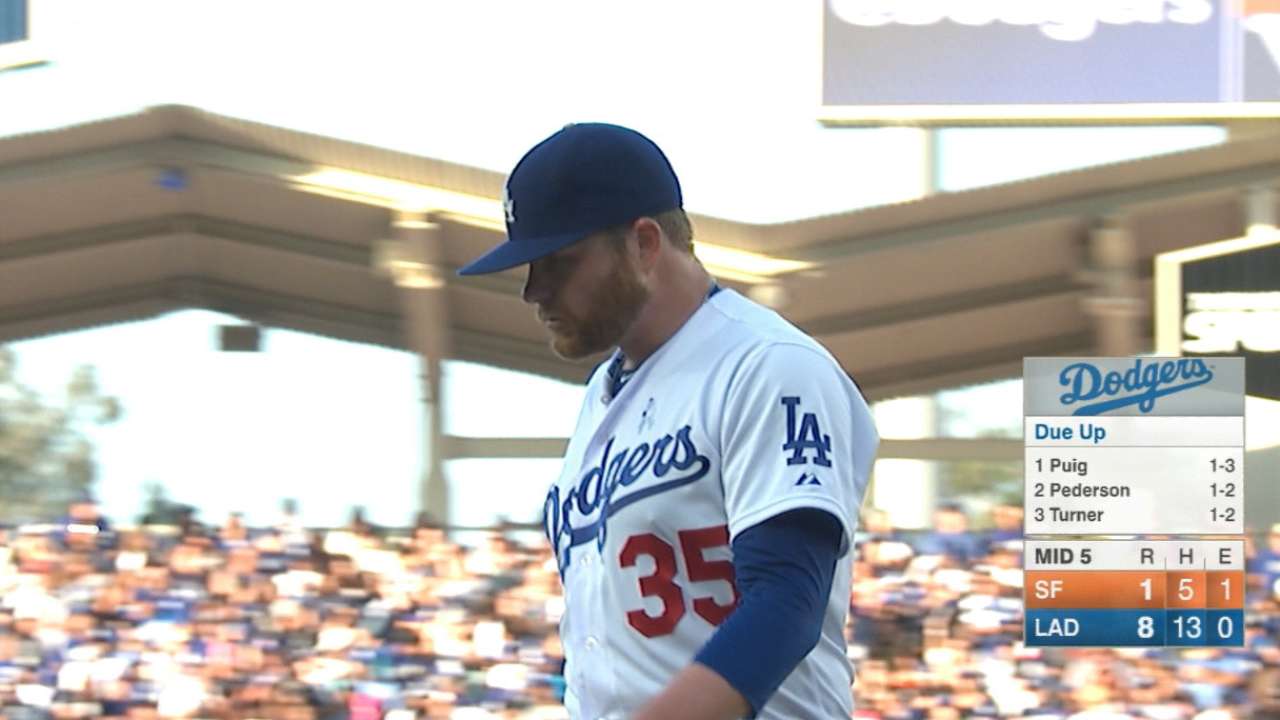 Division rivals fighting for the top spot in the National League West go head-to-head for a three-game series when the Giants and Dodgers meet in Los Angeles starting Monday night. The Dodgers lead the division by 3 1/2 games, but this series has the potential to alter both team's playoff chances.
The Giants have an opportunity to get within a half-game of first place, but the Dodgers, who were no-hit for the second time in nine days Sunday, could put a serious dent in San Francisco's postseason hopes with a sweep.
More
Oliver Macklin is an associate reporter for MLB.com. This story was not subject to the approval of Major League Baseball or its clubs.