One-time elite prospects set for breakout season in 2015
Young talents like Montero, Moustakas, Myers ready to take next step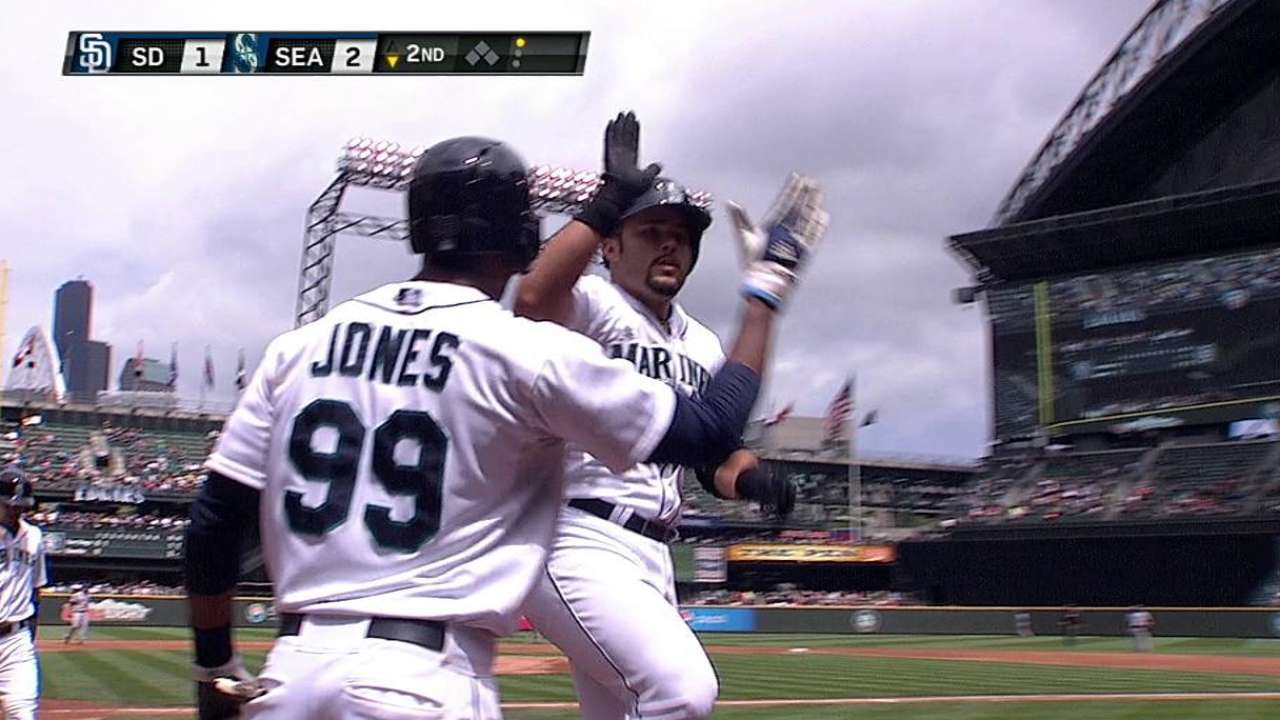 While we salivate at the release of the Top 100 prospect list, the fact is that very few players become superstars. Most slip into careers as relievers, journeymen and Quad-A sluggers.
But a few still manage to surprise you when most have stopped paying attention. After struggling to a .244/.328/.405 mark through 2010, Alex Gordon has become one of the most valuable players in the Majors, with the third baseman-turned-outfielder posting the third-highest Wins Above Replacement among American League position players in 2014.
More
Michael Clair is a reporter for MLB.com. Follow him on Twitter @clairbearattack. This story was not subject to the approval of Major League Baseball or its clubs.