Ohtani reportedly may come to US after 2017 season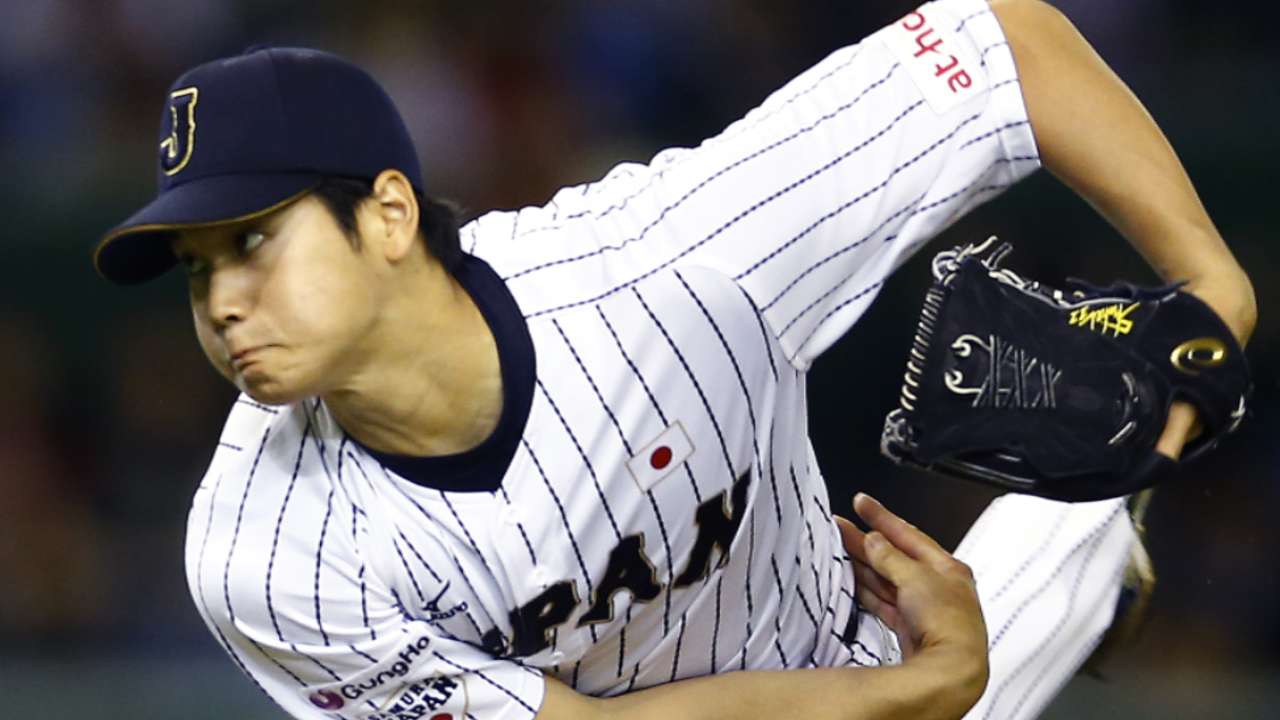 Despite caps on spending for international free agents in the new Collective Bargaining Agreement, Shohei Ohtani may be coming to the United States following the 2017 season, according to reports.
The new CBA caps spending on international free agents at $5 million-6 million per team for players not yet 25 years old. Ohtani, the famed Japanese pitcher and designated hitter, is just 22 and would likely command more than that on the open market.
Continue Reading
William Boor is a reporter for MLB.com. Follow him on Twitter at @wboor. This story was not subject to the approval of Major League Baseball or its clubs.