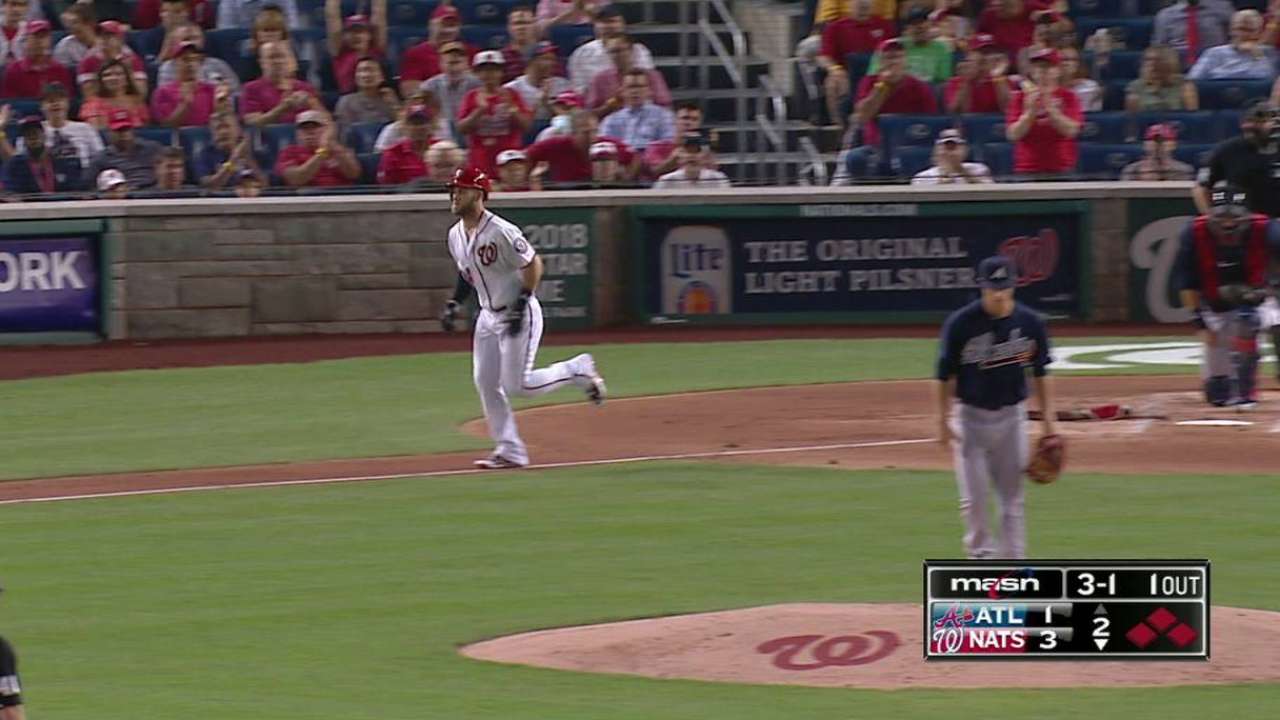 Nationals outfielder Bryce Harper put together a performance unlike any other in Major League history Thursday night at Nationals Park, all without a hit or an official at-bat in Washington's 15-1 victory.
Harper exited the Nationals' game against the Braves during the sixth inning and finished with an unusual batting line: no at-bats, no hits, four runs, an RBI and four walks. It's the first time in modern history that a hitter has drawn at least four walks and scored four runs and driven in a run without a hit or an at-bat.
More
Adam Berry is a reporter for MLB.com. Follow him on Twitter at @adamdberry. This story was not subject to the approval of Major League Baseball or its clubs.