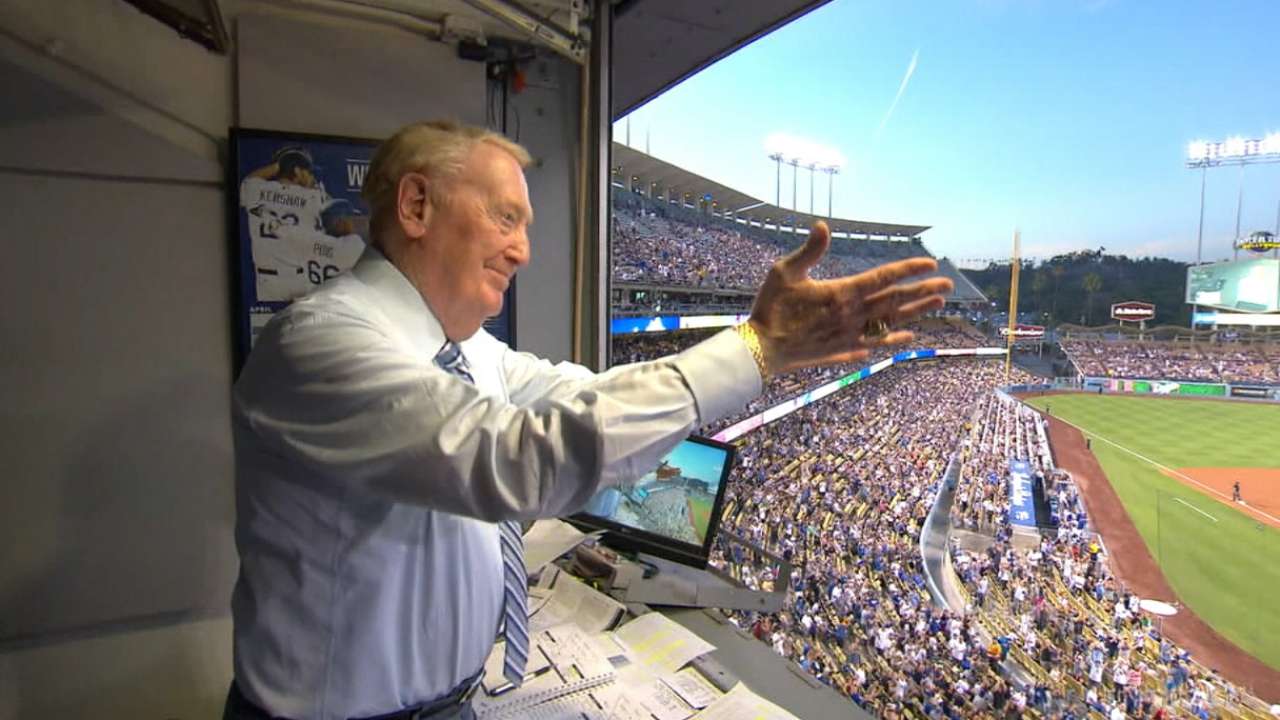 LOS ANGELES -- The Dodgers have a personnel decision greeted with unanimous support on Friday, as Vin Scully will return for a 67th season as the club's announcer.
"I talked it over with my wife, Sandi, and my family and we've decided to do it again in 2016," Scully said in a release. "There's no place like home ... and we look forward to being a part of it with all of our friends."
More
Ken Gurnick is a reporter for MLB.com. This story was not subject to the approval of Major League Baseball or its clubs.