MLB.com Columnist
Jim Duquette
5 more Trade Deadline deals that make sense
Reddick to LA, Beltran to Cleveland among swaps that could benefit all involved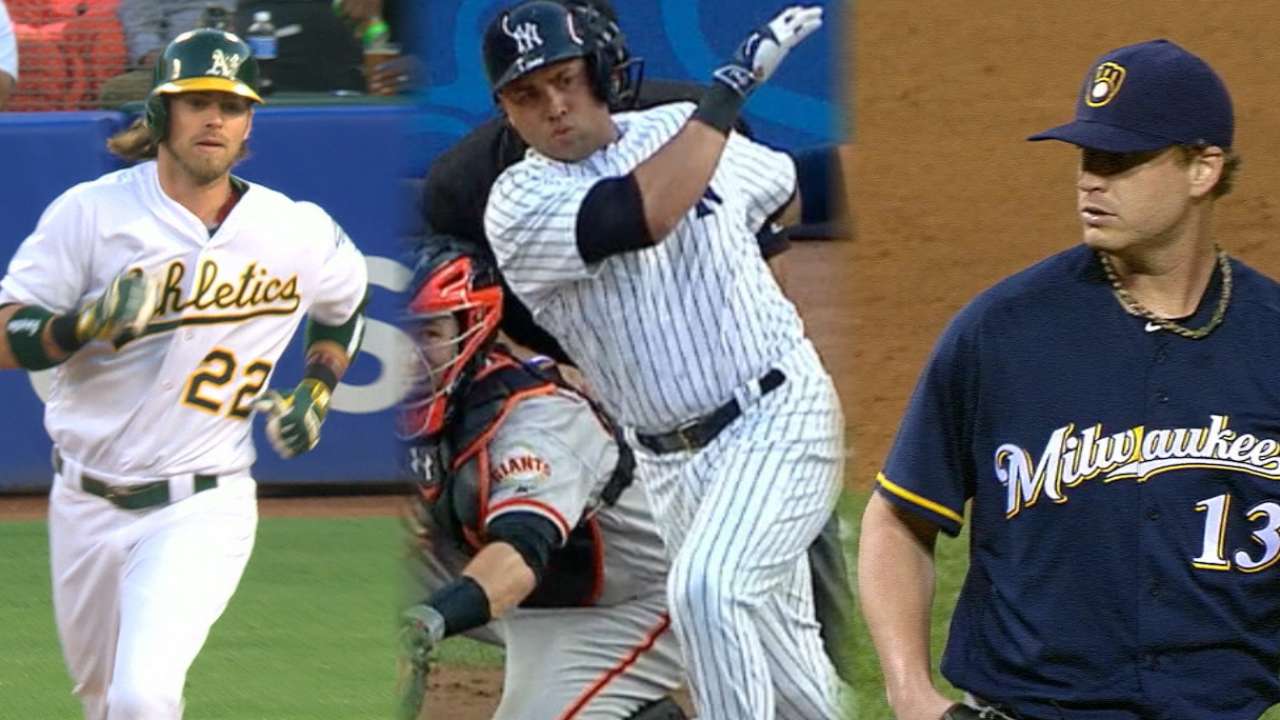 On Tuesday, I broke down five trade deadline blockbuster scenarios. Here are five more deals that would be logical for both clubs involved.
Josh Reddick to Dodgers
Los Angeles' offense has perked up as of late, thanks to Justin Turner's production and the recent power surge of Adrian Gonzalez. But the Dodgers could use another bat, and the consistent Reddick is in the midst of a third straight season with an OPS+ above 115. Might this be a chance for the Dodgers to give the enigmatic Yasiel Puig a change of scenery? Puig is owed $14 million over 2017-18, which fits the A's budget, and they might be willing to roll the dice on his upside. Reddick is eligible for free agency this offseason, and it's likely his time in Oakland is coming to a close, anyway.
More
Jim Duquette, who was the Mets' GM in 2004, offers his opinions as a studio analyst and columnist for MLB.com. This story was not subject to the approval of Major League Baseball or its clubs.