Corey, Corey, hallelujah: Tribe wins big G1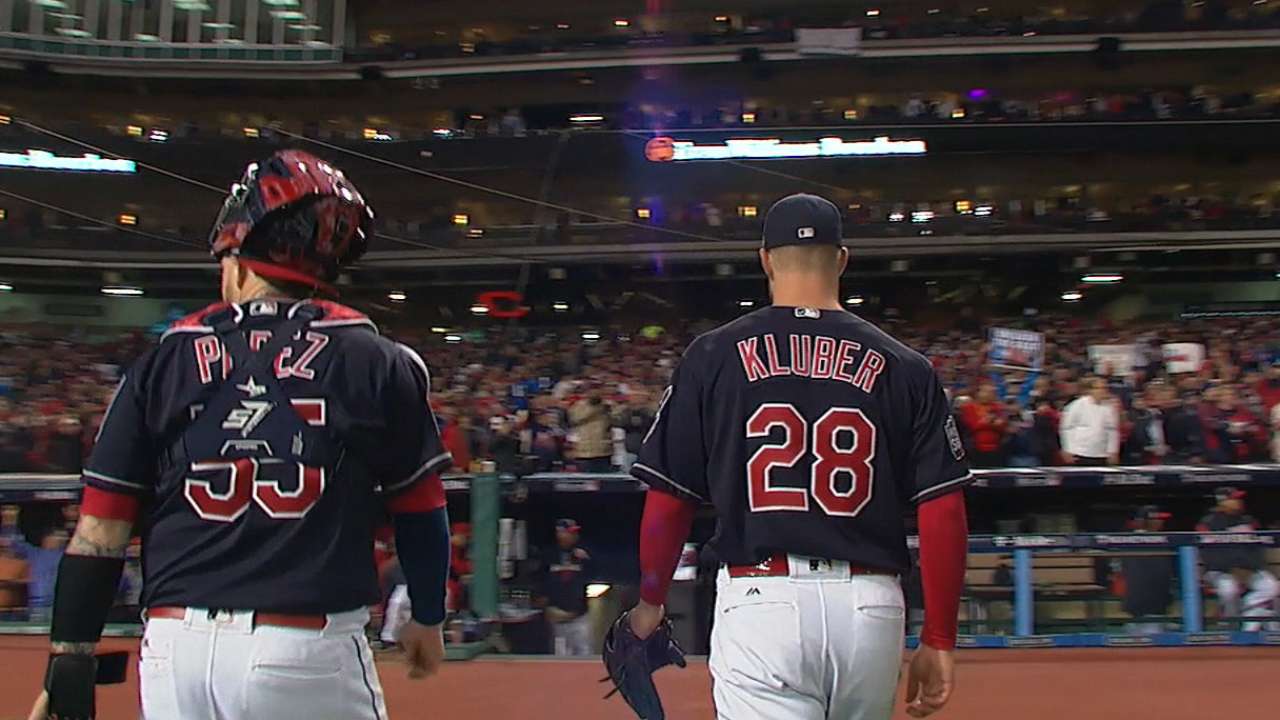 CLEVELAND -- Corey Kluber walked off the mound to a thunderous ovation from his Progressive Field audience on Tuesday night. The Indians ace was overpowering on the World Series' overwhelming stage, delivering a classic performance against the Cubs that put Cleveland three wins away from baseball's promised land.
In a 6-0 Game 1 victory, Kluber sliced his way through Chicago's lineup in a vintage outing, piling up nine strikeouts in six-plus brilliant innings. The leader of the Tribe's staff set a World Series record with eight strikeouts in the first three innings, and he kept his foot on the gas for the duration of his start, outdueling lefty Jon Lester.
Continue Reading