Gordon catapults into crowd for amazing grab
Yost gushes about Gold Glover's acrobatic play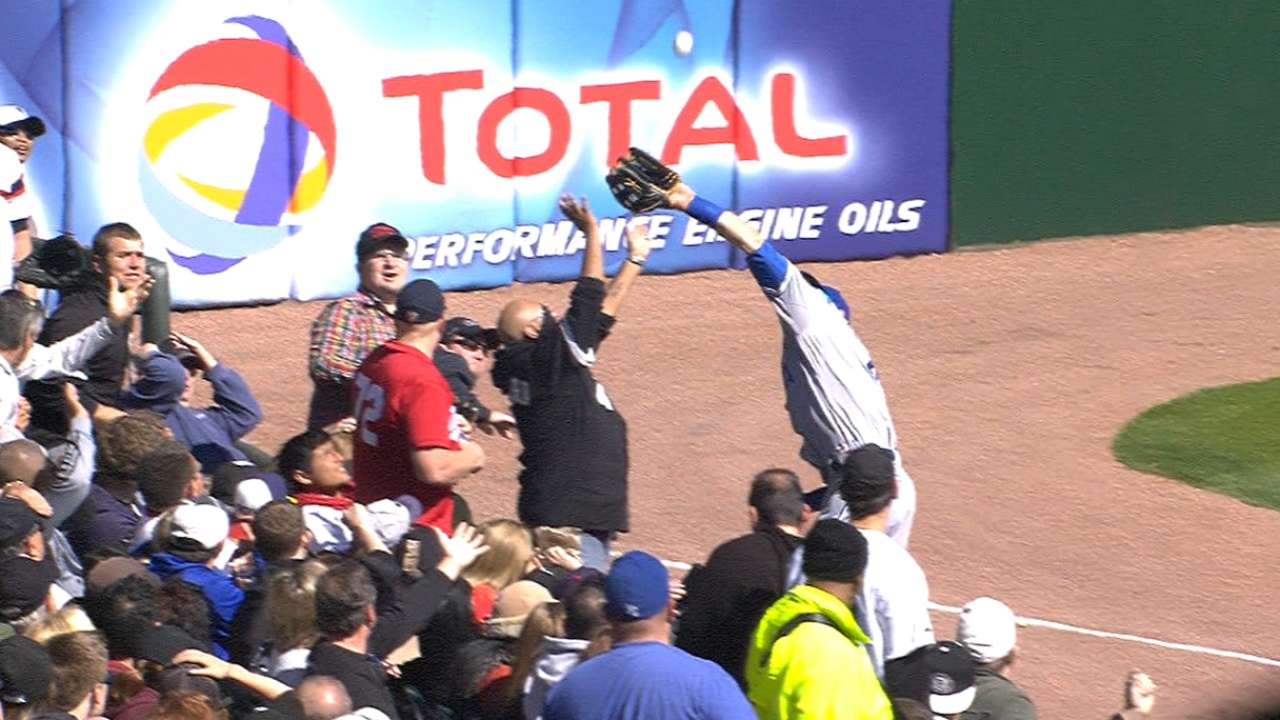 CHICAGO -- Royals left fielder Alex Gordon hit a two-run home run in the fourth inning of a 5-3 loss to the White Sox on Sunday afternoon, but his most impressive "hit" came in the sixth inning when the left fielder made a leaping catch before crashing into the stands at U.S. Cellular Field.
"I thought it was phenomenal," manager Ned Yost said. "That's the type of player Alex is."
More
John Jackson is a contributor to MLB.com. This story was not subject to the approval of Major League Baseball or its clubs.