MadBum HRs off Kershaw; Statcast tells you why
3 reasons why fastball from LA lefty landed in the seats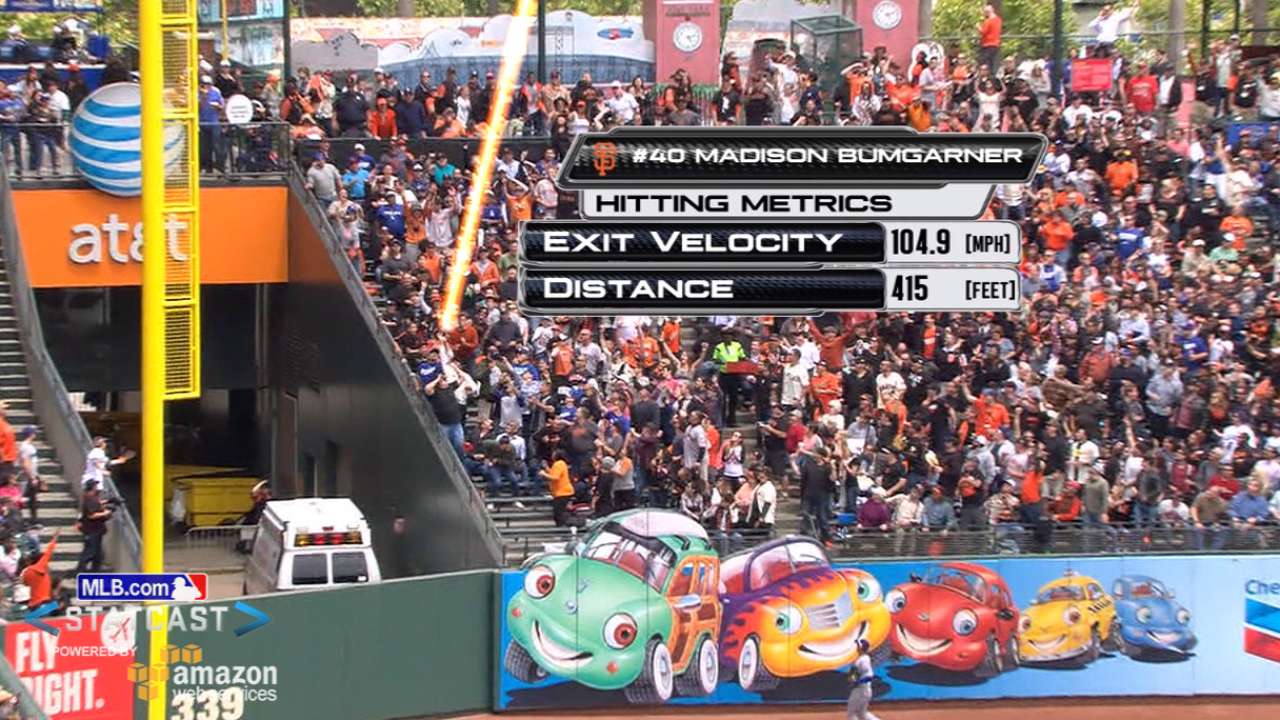 Clayton Kershaw has faced more than 5,700 hitters over his eight-year career, but never once had he allowed an opposing pitcher to hit a home run -- never, that is, until Thursday, when Madison Bumgarner crushed a first-pitch third inning fastball into the AT&T Park seats for the first run in what would be a 4-0 Giants win. Let's start by giving fair credit to Bumgarner, who now has seven homers to his name, third among active pitchers behind Yovani Gallardo (12) and Travis Wood (9).
But all due respect to the outstanding Bumgarner, this is the defending NL MVP and three-time Cy Young winner we're talking about in Kershaw. How in the world does the best pitcher in baseball give up a homer to his opposite number, even one who can swing the bat like Bumgarner? Let's dig into Statcast™, which calculated the distance of the homer at 415 feet with an exit velocity of 105 mph, and the other tools at our disposal to point out three reasons how that ball ended up in the stands.
More
Mike Petriello (@mike_petriello) is an analyst for MLB.com. This story was not subject to the approval of Major League Baseball or its clubs.