Marlins honor Fernandez by wearing No. 16
Team will wear patch to pay tribute to Fernandez for rest of season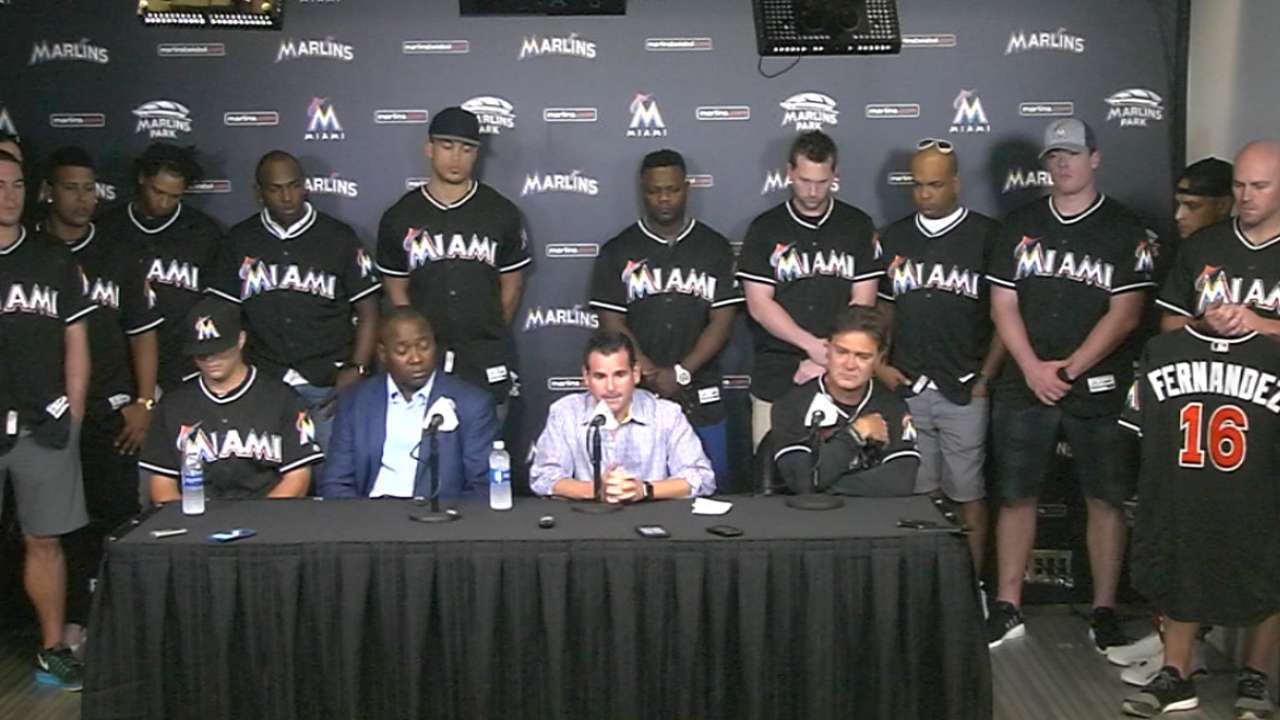 Every Marlins player will wear a No. 16 jersey in Monday night's game vs. the New York Mets to honor pitcher Jose Fernandez, who passed away in a boating accident early Sunday morning. The team will wear a No. 16 patch for the rest of the season.
Major League Baseball granted the Marlins permission to have all their players wear Fernandez's number. The jerseys were flown in from Philadelphia in time for tonight's game.
Continue Reading
Oliver Macklin is a reporter for MLB.com. This story was not subject to the approval of Major League Baseball or its clubs.