Can Maeda cool off hot Cubs? (FS1, 8 ET)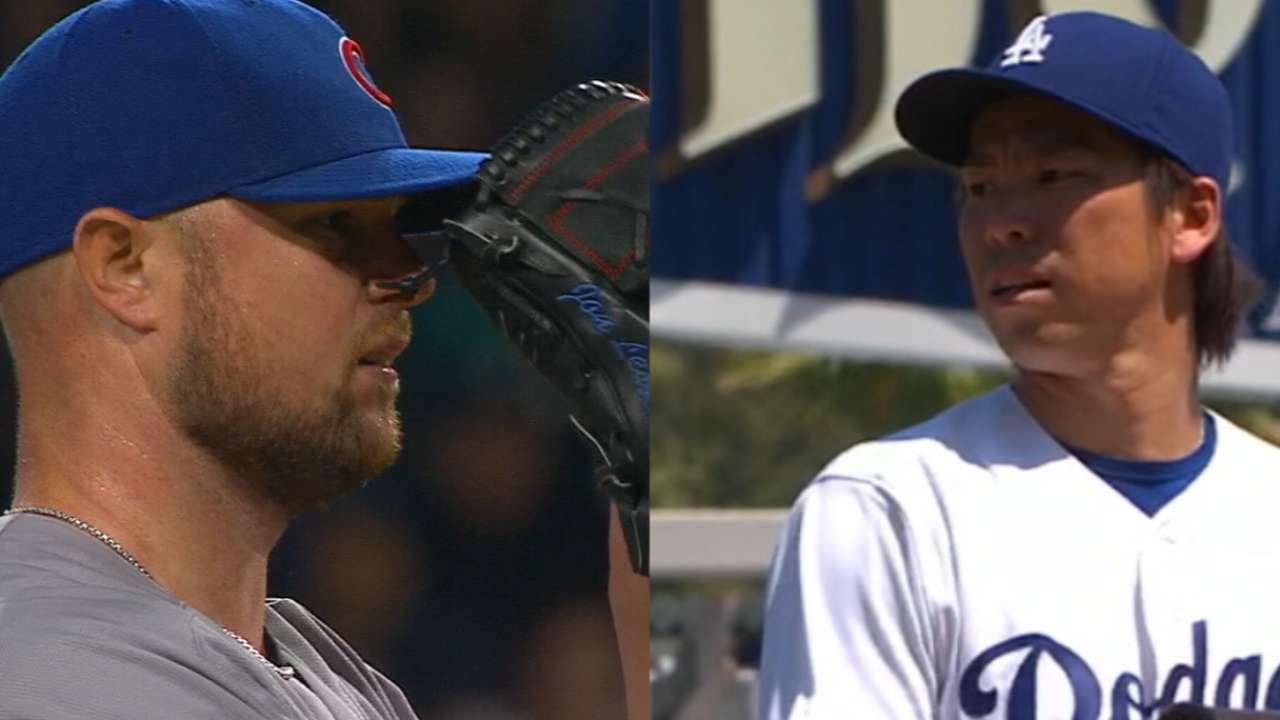 LOS ANGELES -- Cubs manager Joe Maddon's patience has already paid off in a major way, with both Addison Russell and Anthony Rizzo showing why they were All-Stars. The National League Championship Series could turn on whether the Dodgers' pitchers can handle them and their teammates the rest of the way.
Kenta Maeda will be the first to face the revitalized Cubs, who tied the series 2-2 with a 10-2 victory on Wednesday night at Dodger Stadium, which was quite a bit quieter than when Rich Hill mowed down the Cubs in Game 3.
Continue Reading
Phil Rogers is a national columnist for MLB.com. This story was not subject to the approval of Major League Baseball or its clubs.