Felix finishes off Twins in shutout; Cruz crushes 9th homer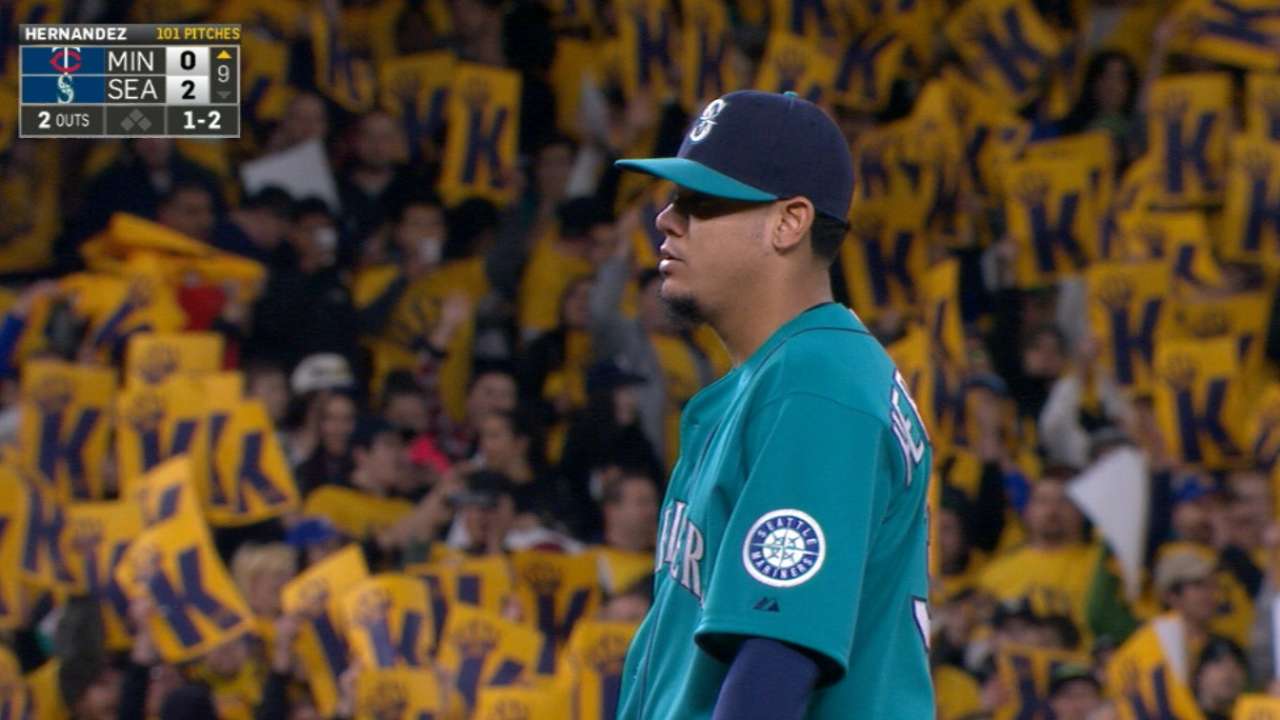 SEATTLE -- Felix Hernandez continued his long-running dominance of the Twins and Nelson Cruz and Logan Morrison backed The King up with home runs as the Mariners topped Minnesota, 2-0, on Friday at Safeco Field.
Hernandez threw his 10th career shutout, allowing five hits and no walks and striking out nine as he improved to 3-0 with a 1.61 ERA on the year. The 29-year-old has now thrown six straight starts of eight-plus innings with two or less runs against the Twins.
More