Crew announces Give-Back Game to benefit community
Club to give ticket-sale proceeds from final home game to 4 local charities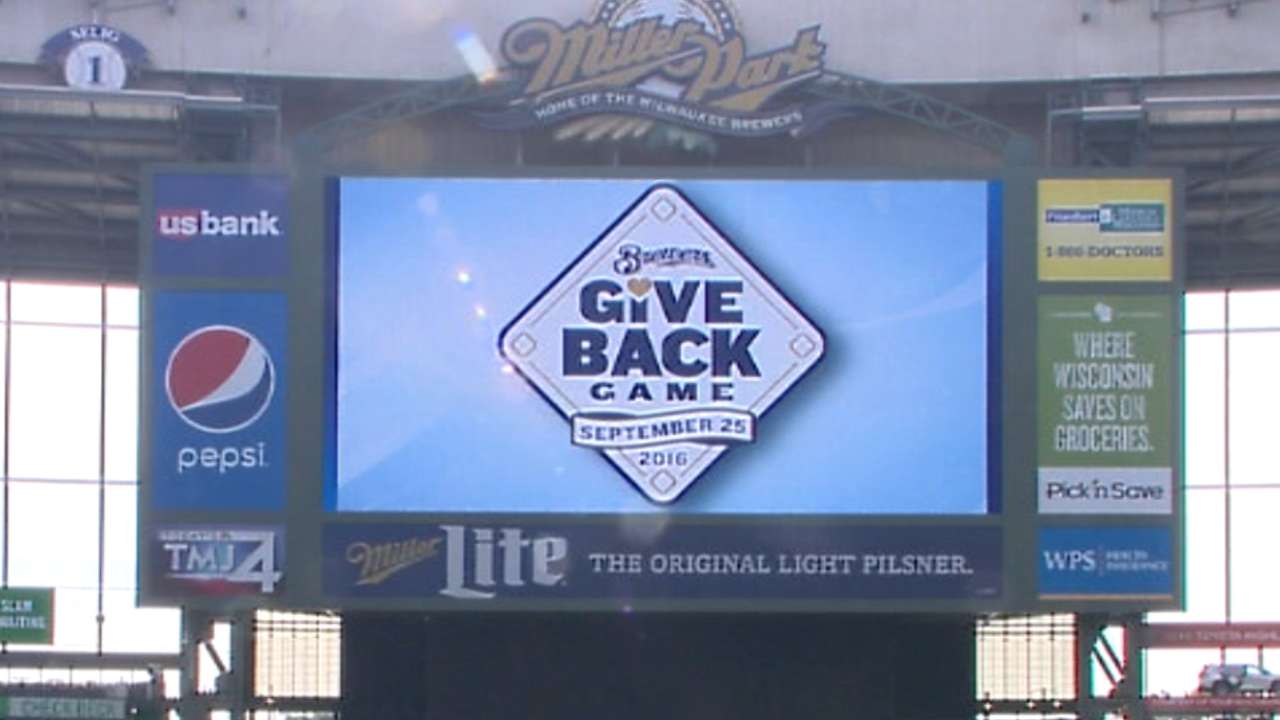 MILWAUKEE -- Make a charitable donation, and you could receive a field-level ticket to the Brewers' final home game of 2016 on Sept. 25.
At a news conference at the stadium on Tuesday morning, the Brewers announced plans for the first "Give-Back Game," a philanthropic event to raise money for a group of local charities. Starting immediately, for the Brewers' final regular-season game at Miller Park, fans can purchase $10 tickets, with most of the proceeds going to charity.
Continue Reading
Curt Hogg is a reporter for MLB.com based in Milwaukee. This story was not subject to the approval of Major League Baseball or its clubs.