Hill encouraged by start against Mets
Lefty struck out a season-high eight batters in win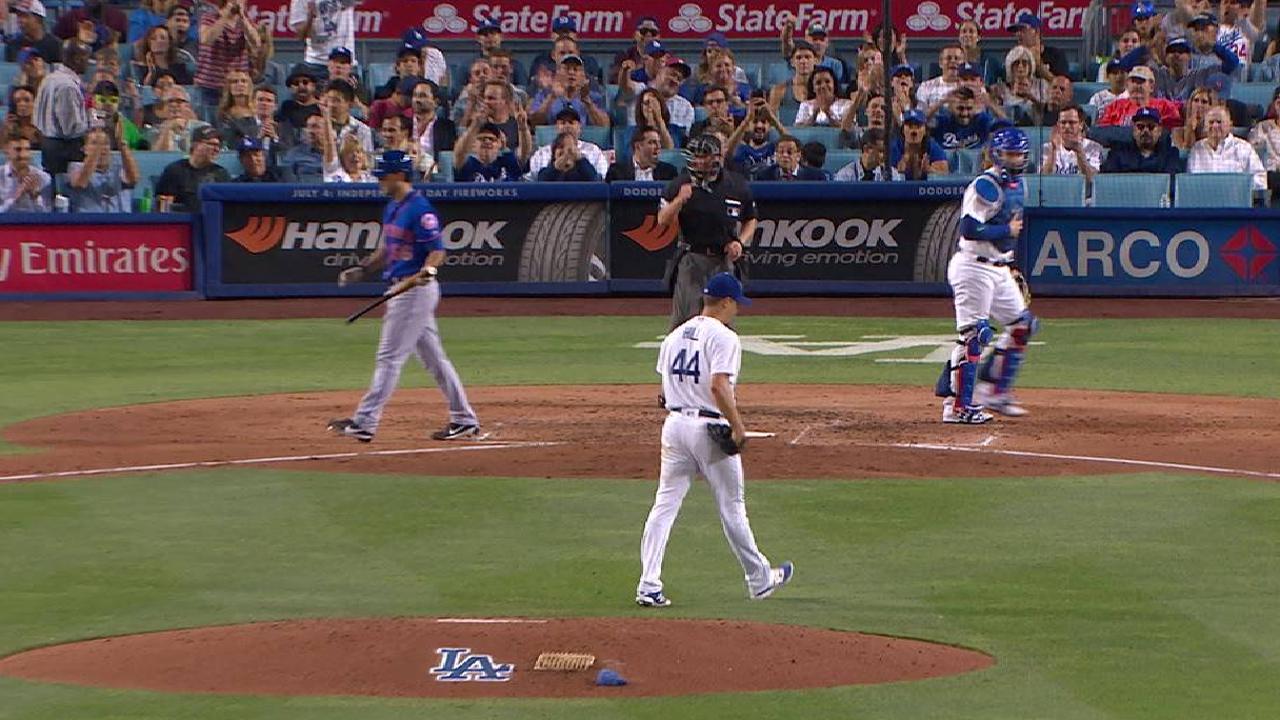 LOS ANGELES -- For Dodgers starter Rich Hill, this season has been a rollercoaster.
Looked upon to be an integral piece for the Dodgers, Hill has had two stints on the disabled list dealing with a blister issue, short outings and has had struggles with his command. Hill has walked 21 of 126 batters (16.7 percent) over the last month, which ranks 170 of 174 qualified starting pitchers in MLB. The National League average is 7.7 percent.
Continue Reading
Joshua Thornton is a reporter for MLB.com based in Los Angeles. This story was not subject to the approval of Major League Baseball or its clubs.