Trio turns down qualifying offers from Royals
Hosmer, Moustakas, Cain now free to sign elsewhere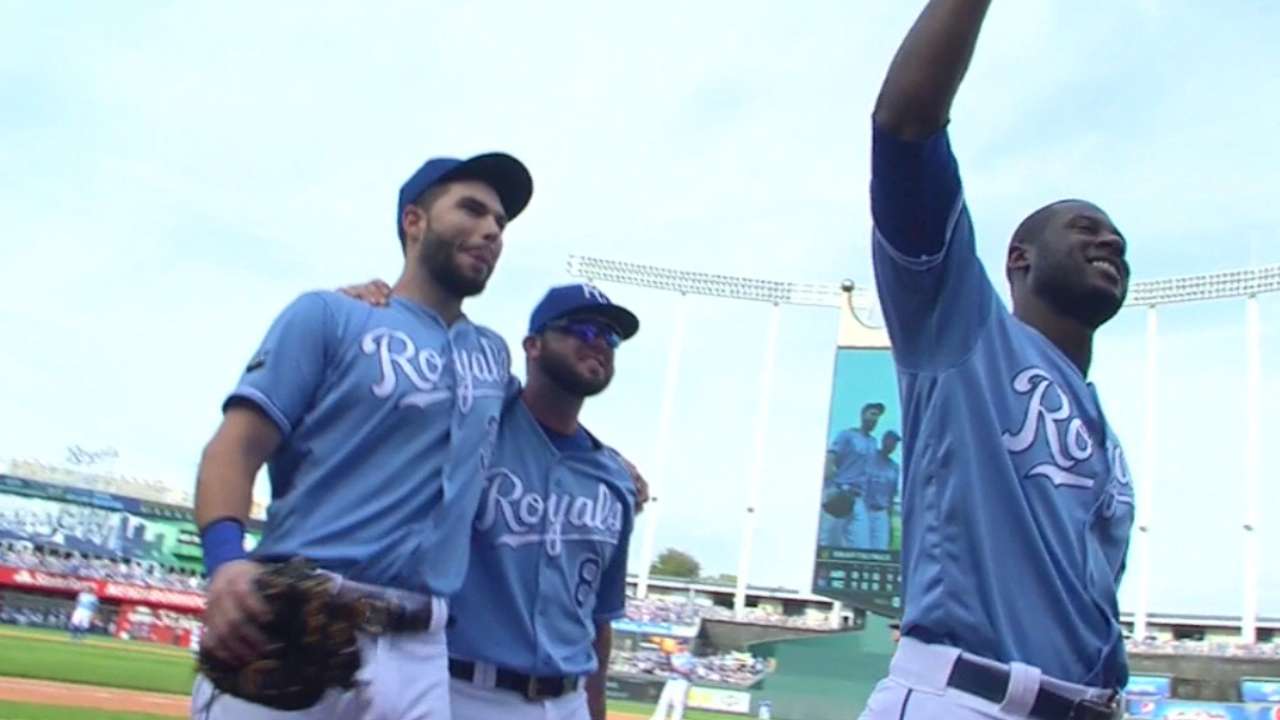 The free-agent trio of Eric Hosmer, Mike Moustakas and Lorenzo Cain did not accept qualifying offers from the Royals, leaving them free to sign with any team they choose. It does not, however, rule out a return to the Royals.
What it means for the Royals is a compensation pick in next year's Draft for each player who signs with another club. Where that pick falls in the Draft order depends on size of the contract, according to the new system established under the collective bargaining agreement.
Continue Reading
Jason Beck has been a reporter for MLB.com since 2002. This story was not subject to the approval of Major League Baseball or its clubs.