Melky homers in 10th as Sox win 6th straight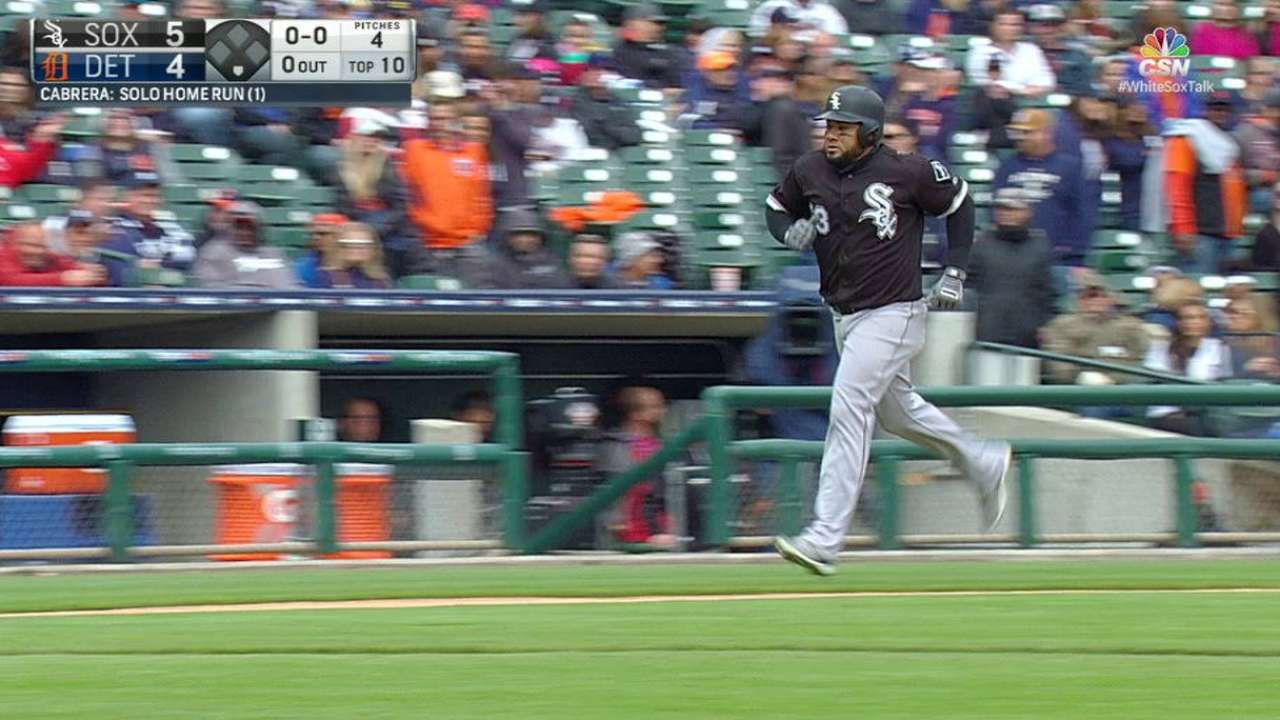 DETROIT -- The White Sox overcame a Tigers rally off their veteran closer to post their sixth straight win. Melky Cabrera's 10th-inning homer off Justin Wilson nullified Detroit's two-run ninth off David Robertson, sending Chicago to a 6-4 win Saturday afternoon at Comerica Park.
The Tigers' fourth straight loss dropped them below .500 (11-12) for the first time this season.
Continue Reading