It's a question that players, fans and the media have debated for years: How should one react after crushing a nice, long, satisfying dinger?
Well, during the Dodgers' 7-2 win over the Marlins on Thursday, Yasiel Puig obliterated an Edinson Volquez offering an estimated 442 feet at 111 mph -- his longest and hardest-hit in the Statcast era. The two-run shot untied the game, putting L.A. up 3-1. His reaction? Very sufficient.
Bye, bat.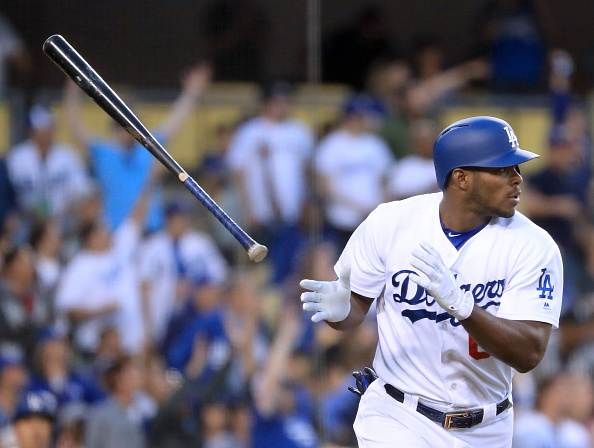 We only wish we could see Clayton Kershaw's expression as the ball landed halfway up the Dodger Stadium bleachers.