Confident Foltynewicz K's 9 in dominant start
Right-hander allows one run over seven innings as Braves fall to Phillies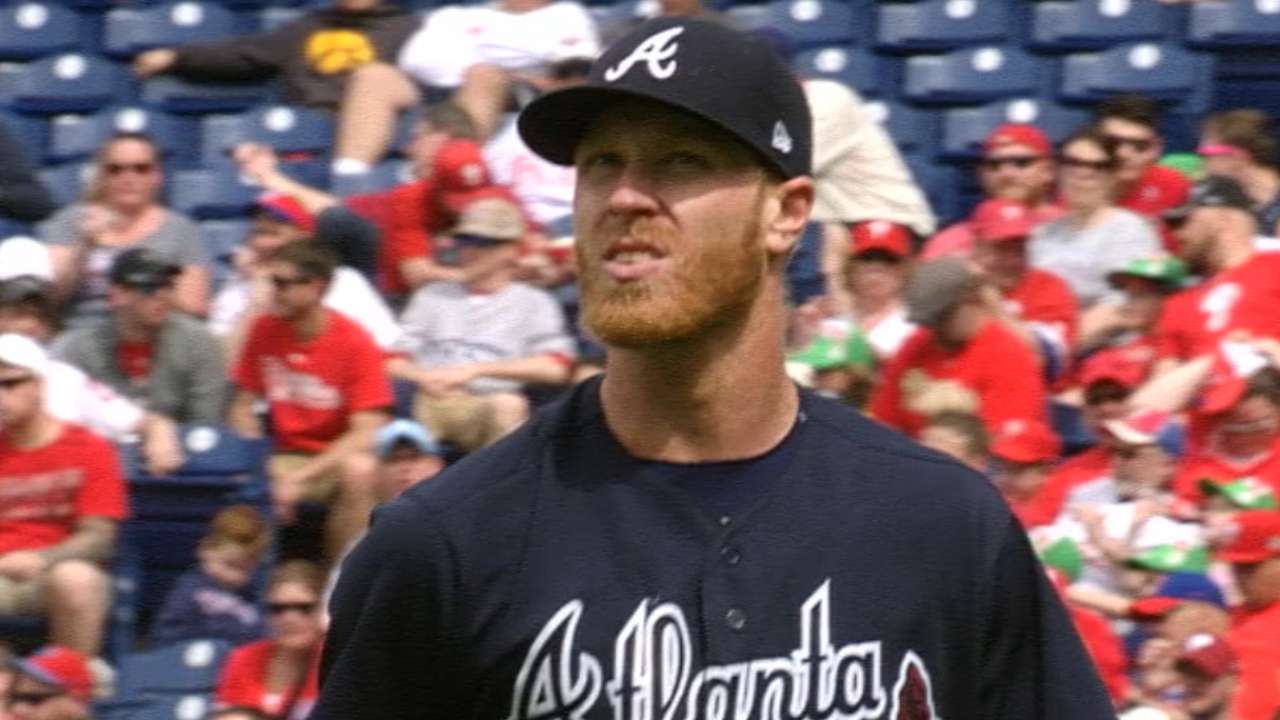 PHILADELPHIA -- If Mike Foltynewicz continues to make strides this season, the Braves might recall their current frustrating stretch as when they gained a legitimate frontline starter.
Building off Tuesday's seven-inning start against the Nationals, Foltynewicz took the mound at Citizens Bank Park on Sunday afternoon in a relaxed mood. He confidently spun his slider during a nine-strikeout effort that went for naught. The Phillies recorded back-to-back-to-back home runs in the eighth vs. the Atlanta bullpen to claim a 5-2 win over the Braves, who have lost six straight.
Continue Reading
Mark Bowman has covered the Braves for MLB.com since 2001. This story was not subject to the approval of Major League Baseball or its clubs.